Alienware reclaims its crown as the best performer among gaming notebook.
Alienware introduced its first gaming laptop in 2003. It was a challenge then to manage the power, thermals, and deliver gamer performance, but they did it, and established the category. Several other companies copied them over the years, but only Alienware stayed with the gamer and kept bringing out new, and better, gamer notebooks—the thermal, weight, performance, and power management never got easier.

However, with the recession and other issues (like Dell going private) Alienware slipped a behind on their new product cadence, although they did launch the Alienware 14, 17 and 18 in June of 2013. However, the vacuum they unintentionally created invited an ultra-thin gaming laptop like the Razer Blade and Origin's EVO 15-S. Something of a wakeup call, Alienware showed us last week they may have been napping, but they were not in a coma, and introduced the sub one-inch Alienware 13, its thinnest gaming notebook yet. The low-end Alienware 14, was a thick, 1.6-inch, heavy 6 lb. machine that no one got very excited about. The Alienware 13 corrects that shedding 1.5 pounds, and something over 0.6-inches.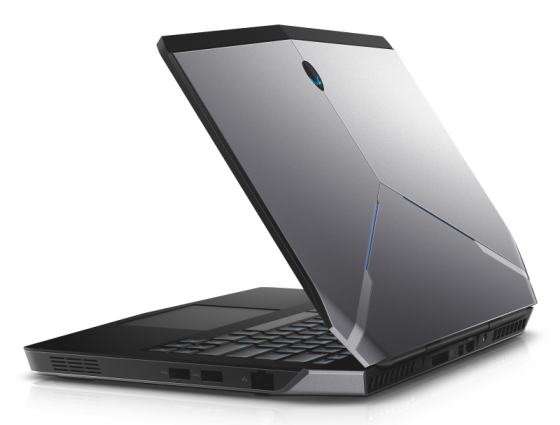 There are a choice of 13.3-inch screen resolutions, CPUs but only one GPU, an Nvidia GTX 860M. Alienware offers three screens: an entry-level 1366×768 with a TN-panel with 200 nits, and 45 % color gamut, a midrange with a 1920×1080 IPS panel with 350 nits, 72% color gamut and double-wide viewing angles, and the high-end with a 2560×1440 IPS panel with touch, 400 nits, 72% color gamut and double-wide viewing angles. It comes with 16 GB DDR3, a Core i5 or i7, and up to two SSDs.
Price and available have not been announced yet.