XGen combines power with ease of use for generating not only "fur, feathers, and foliage" but a wide variety of lush and complicated natural elements. Disney will remain in charge of development.
Autodesk has obtained a five-year exclusive license with Walt Disney Pictures to distribute XGen, the ground-breaking animation technology most recently on display in Disney's hit animated film Tangled.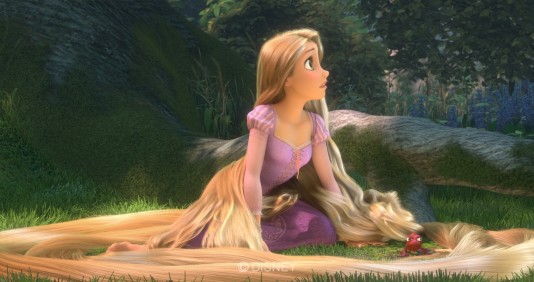 XGen technology—formally known as XGen Arbitrary Primitive Generator technology—was first presented by Disney in a research paper at Siggraph 2003 as a new method for the creation of computer-generated fur, feathers and foliage. Since that time, XGen has evolved and been refined on seven features, three shorts and one TV show, including Disney productions Bolt, UP, Toy Story 3, and Cars 2. The software was used extensively to provide not only background effects for the vegetation-filled Tangled, but also the groomed and flowing consistancy of Rapunzel's hair.
Disney says XGen is "a comprehensive system for generating arbitrary primitives on a surface." The genesis of XGen was a collaboration between Disney's production and software teams to provide its artists with intuitive, creative tools for 3D animation?such as "grooming" tools for fur and hair ? so that they can develop the look and feel of their characters and environments more quickly and easily. The technology made the 2011 short list with The Academy of Motion Picture Arts and Sciences for scientific and technical achievements under consideration for an Oscar.
In a brief interview on the trade show floor at Siggraph this week, Autodesk's Marc Petit, senior vice president in the Media and Entertainment division, told GraphicSpeak the digital content industry is in dire need of standards for tools and processes, and that by distributing Disney's XGen technology Autodesk can make "studio-quality tools accessible to our industry's smaller players."
Tom Thompson, senior development software engineer at Walt Disney Animation Studios, was an initial creator and remains the chief architect of XGen under the deal.
In recent years Walt Disney Animation Studios has produced more than 100 plug-ins and extensions for Autodesk Maya, which it considers a core technology. Disney's Director of Studio Technology Dan Candela says, "Sharing our technology with the VFX and CG animation community raises the creative bar for the entire industry."
What we think: Almost everybody wins
Autodesk is in the business of democratizing and commoditizing design technology. Usually that means buy or build. This time Autodesk gets to distribute a powerful technology to its retail marketplace without building or buying. XGen will quickly become an industry standard thanks to the Autodesk distribution channel.
Disney gains a revenue stream to fund future development of XGen while maintaining control over the technology. Disney's biggest competitors will have to either buy Autodesk software and swallow their pride, or continue to develop competing solutions for animating nature's lush elements.
Animators everywhere get to start cranking out work to the soundtrack of the 60s musical Hair; hippies in animation will be big in 2012.