The importance of highly realistic rendering drives both companies to work for a common goal of an open technology visualization ecosystem.
By Jon Peddie
Rendering software vendor Optis (Toulon, France) and AMD have signed an agreement aimed at delivering an accurate real-time, physically accurate rendering solution. The agreement covers joint development of a ray tracing engine and rendering solution that will exploit OpenCL and AMD GPU technology.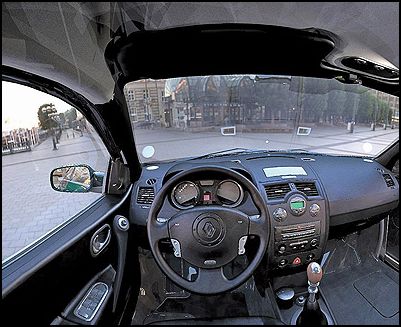 Under the terms of the deal, Optis development engineers have early access to AMD add-in boards (AIBs) and future systems as well as direct support from AMD to help ensure quality, validation and performance of the final product. The goal is to have the solution support available on any of the latest AMD FirePro professional graphics cards.
Highly realistic visualization is becoming more and more important in all sectors of industry, architecture and lighting. Visualization represents the missing link in the design process to make reliable decisions on material and color choice, both of which are critical when assessing perceived quality. Traditionally, visualization exists separate from the design process.
Optis, founded in 1989, says their technology is based on physics algorithms associating optical properties of light and material to human vision performance and on integrating predictive light effects and human vision perception. Optis' main product is Speos, a physics-based rendering tool that works inside CATIA V5, SolidWorks, and the PTC 's Creo Elements/Pro (formerly ProEngineer). Optis' customer list includes more than 1,600 manufacturers, including giants in automotive, aeronautics, and electronics. Speos is used for near-instantaneous first renderings.
Optis recently expanded its technology portfolio by buying fellow French firm SimplySim. The goal is to not only make their CAD rendering software better, but to provide the tools for perfecting both virtual and real environments for robots. (See the GraphicSpeak article, "Environments for designers, eyes for robots."
AMD and Optis say their deal is the result of the convergence of both parties' R&D efforts over the past three years. They say the challenge of developing unique, true physics-based real-time rendering technology is now well underway. This is somewhat similar to AMD and ATI's convergence of interests that led to Fusion.
What do we think?
AMD is doing a pretty good job in lining up open partners. It's using DDD for S3D, and Bullet for physics, and now Optis for ray tracing. Caustic had an open ray tracing idea and Khronos was interested in it, but it never got any traction, and so OpenCL supporter that they are, AMD had to go sign up another ray tracing partner.
The partnerships that Optis already has in place could give AMD a boost in workstation graphics.