Autodesk looks back at one year of Fusion 360, and online CAD design and describes new features and pricing.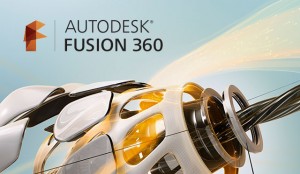 Autodesk's Fusion 360 is one of the first design applications in the evolving 360 product line for the cloud. The Fusion 360 tool is an online, collaborative design that Autodesk has been offering online as a free Beta. It has been developed from technology introduced 4 years ago by Autodesk to complement Inventor to make the process of early design and modeling easier with integrated direct modeling and history based features. Since the introduction of Fusion 360 Autodesk says it is being used by of 30,000 people generating 300 files a day.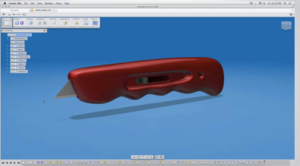 The 360 design tools now include Sim 360 and CAM 360. In a phone presentation for press, Industry Marketing Manager Annessa Piper said the one year period since the product's rollout has been a learning period and as the company learns more about the people using their tools, they're getting a better idea of how to build those tools.
Autodesk has been built on small companies that are sometimes as small as five people. Autodesk sees their customers for the 360 products collaborating across geographies. They may be small teams within larger companies or small companies working together.
Product Manager Garin Gardiner described the evolution of Fusion 360 since Fusion's original introduction. He says that from the start people have said they'd like mechanical and industrial design in one application. They want to be able to try out ideas as spontaneously as possible. For that reason, Autodesk acquired T-Splines in 2011 and acknowledging the industrial design community, they also built the product for the Mac as well as for Windows.
He says in return, Fusion 360 users have given the company a valuable window on customer practices. He says people consistently as for the ability to iterate faster on their design. They'd like to more easily roll back to an earlier design makes changes and roll forward. With the latest release of Fusion 360 Autodesk has granted these wishes with the Timeline feature. Along the way they'v also added background rendering in the cloud (RaaS) so people can see their emerging design in its best light. Improvements to the Collaborative dashboard have made it easier for people to collaborate. Also on the collaboration front, Autodesk has added GrabCAD integration and push button, publish to gallery. In a nod to Fusion 360's development for the makers, Fusion also has a 3D print utility.
So now the company's thinking they're just about ready to get paid for Fusion 360 and Sim 360. The pricing looks like this: Fusion 360 will be $40 per month or $300 a year, and Sim 360 will be $115 a month or $500 a year. The thinking is that a lot of customers will work on a design for months using Fusion 360 and then they'll turn to Sim 360 for analysis. The products can be paid for month to month, or customers can go for the yearly deals to save money.
Both Fusion 360 and Sim 360 will be free to education customers and Fusion 360 will remain free for the maker types. As long as the product is not being used commercially, it can be used for free. For now, Autodesk says, it is relying on the honor system to let people decide whether they are enthusiasts or professionals.