And that's not really the biggest news – Autodesk brings  new attitude and new plans to integrate programs, improve work flows, collaborate and enable cloud rendering to NAB 2016. 
At NAB 2016, Autodesk announced the acquisition of Spanish company Solid Angle, makers of the Arnold ray tracing renderer. The fact that Autodesk has bought Solid Angle may not come as huge news to people who've been hanging around the rendering community. It's been talked about for a while and the news got pretty hot at the Game Developer's Conference last March. As is always the case, though, the story really isn't about an acquisition, and especially not of a renderer. Heck, Autodesk has got plenty of renderers. The real story is about Autodesk's interest in enabling more collaborative workflows, and taking advantage of processing power for visually interactive workflows.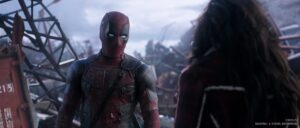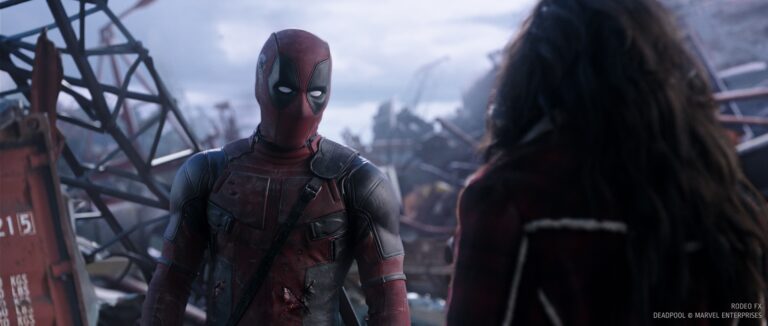 Marcos Farjardo began working on a renderer in 1997, which he called the RenderAPI. He came to use Monte Carlo sampling,  a brute force approach that relies on repeated random sampling to arrive at a numerical results. It's an approach made possible by the advance of Moore's Law.)
Arnold was co-developed at Sony Pictures Imageworks (SPI) where Farjardo was working and was first used in Cloudy with a Chance of Meatballs in 2009. Fajardo maintained the rights to Arnold and it is typical for SPI to spin out its software for industry use.  Arnold remains a central rendering tool for Sony Pictures Imageworks and is also used in more than 500 studios. Arnold's long list of credits includes Everest, Ex Machina, Gravity, and The Martian, and  in TV for Game of Thrones. Solid Angle's  customer list includes ILM, Framestore, MPC, The Mill, and Digic Pictures.
It is available a plug-in for major content creation products including Autodesk's Maya, Softimage, Houdini, Cinema 4D, and Katana. It runs on Linux, Windows, and Mac OS X.  Autodesk says Arnold will remain a stand-alone product.
Sony Pictures Imageworks and Farjardo also developed OSL (Open Shading Language) for the Arnold Renderer. According to the Sony Imageworks page OSL is available on GitHub and is offered as libraries with C++ APIs so they can be integrated into existing renderers, compositing software, image processing tools, and other applications. The source code can be easily customized for back-ends and to translate to GPUs and other hardware. It is also being used by the Cycles render engine in Blender.
Maurice Patel, Autodesk Industry Strategist for Media and Entertainment says that Solid Angle's open approach fits in with Autodesk's evolving strategy to support open technologies such as Alembic and FBX. He says Autodesk sees their job as facilitating production. "Our content creation systems have to remain agnostic." says Patel. He says Autodesk's customers may have their own renderers; they're using other customer software, and developing their own tools. Patel says the industry is not consolidating on this front.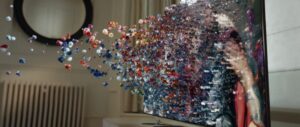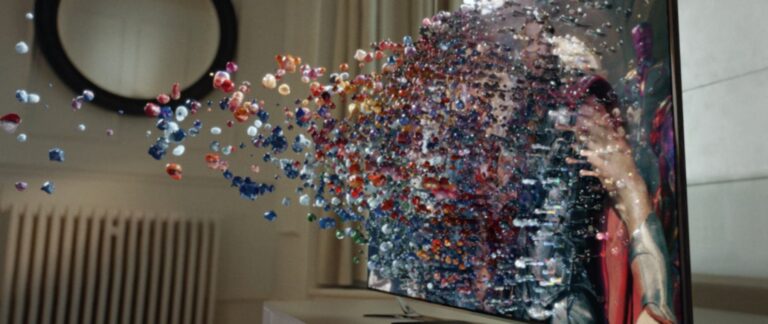 The screamingly obvious question would seem to be, what does Autodesk need with another renderer? The company has picked them up here and there and has offered integrated rendering with Nvidia's Mental Ray and customers are able to use their renderer of choice including VRay, RedShift, and Arnold among others.
The answer is, apparently, also screamingly obvious, Autodesk wants to have its own technology so it can better incorporate it into their technology. As Autodesk CMO and SVP Autodesk Media and Entertainment Chris Bradshaw says, the acquisition of Solid Angle gives Autodesk more rendering firepower. "Together, we can improve rendering workflows within our products as well as accelerate the development of new rendering solutions that tap into the full potential of the cloud, helping all studios scale production."
At NAB 2016, Autodesk also announced a partnership with Google to enable rendering from Maya to Google's cloud-based Zync rendering system. Currently, Zync enables rendering with V-Ray, Arnold, and Renderman. Google product manager Todd Prives  told the audience at Autodesk's press event that Google plans to add more renderers to its stable. Other customers for the Zync rendering cloud includes the Foundry's Nuke compositor.
Autodesk says it has no intention of changing the rendering options for Max and Maya, customers can use a variety of renderers, but it will be adding functionality thanks to the addition of Solid Angle's rendering technology. As already mentioned  Arnold will continue to be sold as a stand-alone renderer for use with other products and in fact, the Solid Angle team is going to the FMX conference in Stuttgart will be talking about Cinema 4D and Houdini workflows as well as its work with Autodesk.
Pricing for Arnold will remain the same, Solid Angle's sales channels will remain intact, and customers can purchase perpetual licenses for Arnold.
What do we think?
The headline may be Autodesk's acquisition of Solid Angle, but there's a lot more going on at Autodesk M&E, and we'll be reporting on it as we work our way through NAB and the FMX conference coming up in Stuttgart. No doubt there are customers and industry observers who may question Autodesk's commitment to open workflows – but Autodesk definitely prefers open workflows to other companies' closed work flows. Its support for the Open Shading Language (OSL) and Alembic is an  example. Conveniently enough, Autodesk's Beast Global Illumination and relighting tool also uses OSL and it's widely used in the industry because of SPI's support. Nvidia's Materials Definition Library (MDL) for iRay is also widely used. It's hardware agnostic and portable across applications supporting iRay.
Autodesk's M&E group has been changing behind the scenes for some time now, and they are ready to talk about their plans at NAB 2016. The company does intend to grow its market share, but it sees the opportunity for that growth by being a contributing member of an ecosystem.