Panelists and attendees at this year's JPR Siggraph Press Luncheon chewed on a wide variety of technology topics while exploring "The Long Road to 3D for All."
If the assembled panel of CG experts at the Jon Peddie Research Siggraph Press Luncheon get their way, artificial intelligence (AI) will become become a smart laborer to assist creative endeavors, game engines will provide real-time visualization and review services, and design complexity will be hidden inside a new generation of more responsive and intelligent graphics tools.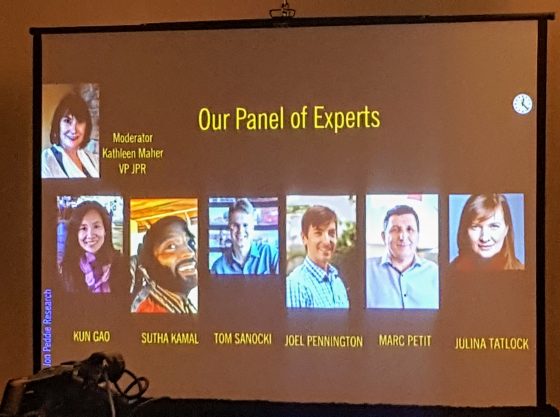 These shared opinions were only a few of the insights, ideas, and questions from both panelists and members of the press/analyst corps at the annual working lunch, a Siggraph tradition for 14 years. The August 2 meeting also saw Jeff Clarke of Dell win the JPR Lifetime Achievement Award for 20 years as a driving force behind the rise of professional workstations.  
JPR President Jon Peddie introduced the luncheon by noting attendance and vendor participation at this year's Siggraph conference was up slightly from previous years. He noted that many vendors have a significant AI offering either in the works or recently shipping.
Sutha Kamal, vice president of strategy at Technicolor, expanded on the need for AI to inform computer graphics, noting how everyone he knows at the show is looking for practical uses of AI in the creative graphics workflow. Masters of the ancient board game Go can't articulate their logic for a good move, Kamal said; it is a more intuitive process based on perceived aesthetics of the board. But the use of AI "style transfer" technology, observing thousands of games, could allow a computer to master the game. Such style transfer technology will also benefit graphics professionals, as AI becomes a "technology apprentice." One such application Kamal noted was EyeEm, a Berlin-based start-up using AI and machine learning to classify and rank photographs. "They are using AI to identify beauty. Now you can give the artist and assistant with a great eye."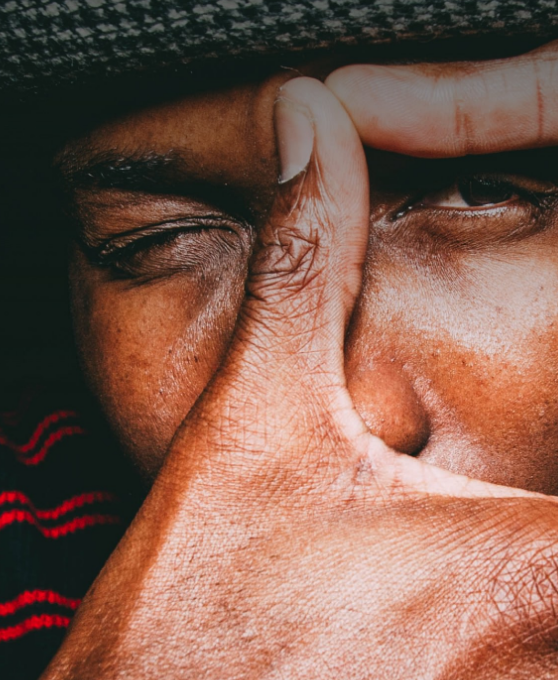 Also discussing the possible practical value of AI was Tom Sanocki, founder and CEO at Limitless and a former character lead at Pixar; Limitless is building "creative character environments" for virtual and augmented reality (VR/AR). Sanocki saw a direct relationship between the successful use of virtual and augmented reality devices and the adoption of AI. "When people use VR they will want it to be creator-friendly, not technologist-friendly. We want AI to help us move beyond an open canvas."
Kun Gao is co-founder and President of Boulder Graphics, working on a next-generation 3D conceptual modeler called SuperD. She says 3D graphics needs advancement on several fronts, including such behind-the-scenes tools as AI, in order to 3D spatial exploration and learning possible. "The next generation of users don't want a keyboard," she noted; they would prefer to do 3D design on a mobile device. "It is important to unburden the math from the tools."
One technology receiving a great deal of attention at Siggraph this year was the game engine. Unreal Engine from Epic Games showed off new uses in architecture, product design, and product marketing. The new Managing Director of Enterprise for Unreal Engine is Marc Petit, an industry veteran known for his leadership at Softimage and Autodesk. Petit noted how game engine technology is built for storytelling, and storytelling is moving to VR. The real-time display tools in game engines will also be the focus of considerable vendor and end-user exploration in the next couple of years. An important aspect of this new interest will depend on the increased use and development of industry standards, for asset sharing across tools and pipelines. "There is too-much creation-based modeling in our industry," Petit said. "We need more context-based modeling."
Autodesk is working on three technologies it believes are complementary, says Joel Pennington. Machine Learning will help software "understand" design intentions; generative design will explore unlimited design possibilities; and AR/VR will become a new lens and facilitator of a better creative graphics pipeline. "Before you touch the geometry, have the computer understand your intentions. Then use real-time engines to visualize and communicate."
Julina Tatlock, co-founder of the CG studio 30 Ninjas, responded to a question about the future of 3D as a commodity technology by noting how past tech trends have unfolded. "Darwinism will work. Natural maturity of the work will occur. Remember GeoCities? The bar is higher now, and it will continue to rise."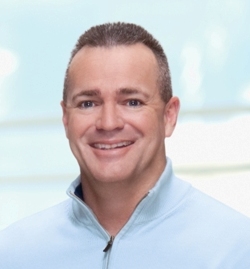 The luncheon ended with Jeff Clarke being presented with the Jon Peddie Research Lifetime Achievement Award, for his 20 years of work promoting the professional workstation as the necessary extension of the PC into creative and technical workflows. Clarke is vice-chairman of Operations and president of Client Solutions for Dell. His responsibilities include Dell's global supply chain and end-user computing organizations.
In his acceptance remarks, Clarke credited Jon Peddie as "the professor" who "helped us understand the need for graphics" in workstations. The phenomenal growth of raw workstation power will not stop, Clarke says. "The cost per gigabyte is 18,000 times cheaper today" than it was in 1997. "We get a 10x performance boost every five years." He foresees that soon graphics workstations will be running advanced AI and machine language programs that will "unleash human potential."
Unreal Engine showcased several new technologies at Siggraph 2017, demonstrating new uses for game engine technology. (Source: Unreal Engine)