VFX studio Saddington Baynes offers hints on getting the digital artist job you want.
When applying for a job, people often say it's not what you know, it's who you know. But in the fast moving computer graphics visual effects business, that's just too vague. We recently chatted with the leadership team at London production studio Saddington Baynes about what it takes to make it in CG, from preferred career paths, to building a standout portfolio, and that nebulous fit with office culture. The answers here are compiled from the comments of Executive Creative Director James Digby-Jones; Creative Director Andrew White; and HR Manager Poppy Boden.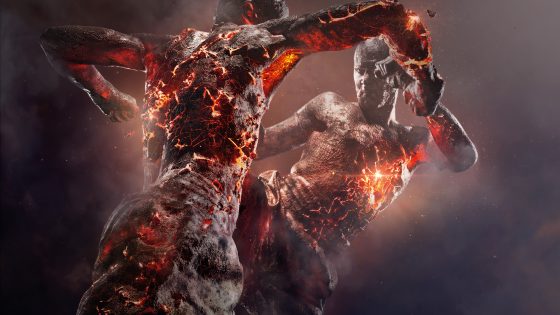 Where do I start?
The majority of Saddington Baynes artists are, generally speaking, "classically trained." They've often got a degree or equivalent in one of a variety of fields:
Automotive Design

Animation and VFX

Computer Science

Computer Games Modeling/Animation

Graphic Design

Illustration

Photography

Industrial Design

Software Development

Engineering
"We're diverse from top to bottom," notes Digby-Jones. "The key things we look for when choosing a candidate are passion in their work, strong technical knowledge, a keen eye for detail and above all a creative mind." White adds, "Diverse experience brings richness. I switched from an initial study in architecture to fine art, then photography, until ultimately I embraced multimedia design and then became a Retoucher. We're as creative and effective as we are multi-faceted."
What experience do I need?
An impressive CV and portfolio is essential, but in addition to relevant experience, Saddington Baynes says they look for passion and commitment. "Be aware of new and emerging technologies driving creative trends and innovations," says Digby-Jones.
The studio works with a range of brands and agencies; from healthcare to apparel to automotive. If a specific role needs filling, then S-B will seek out candidates with the most compatible and relevant skills. "Top compositors and brilliant lighting specialists don't just appear when you wish for them," says Boden.
Having a strong interest in design culture, comics, films, animation, video games, new and emerging technology is also important. "There's a constant buzz in the studio about this stuff," says White."It's part of our culture and when we're recruiting we consider how we feel candidates will fit with our culture as well as our values."
How do I build the perfect portfolio?
S-B is looking for good ideas executed well; everything should come together as an aesthetically appealing whole. "But it's the subtle details, the deliberate imperfections and the nuances that create authenticity and engage your audience emotionally," says White. A good artist follows the brief. A great artist brews up a perfect storm with their intent, concept, design and creative flair linking together perfectly.
A list of S-B Do's and Don't's related to assembling a design portfolio:
DO
Strive for realism when needed

Attend to details

Show imagination and flare

Tailor examples to the audience

Solve problems and come up with new ideas

Think outside the box
DON'T
Use effects for the sake of it

Ignore the physics of light or perspective

Give no context to your work

Show only technical ability without imagination



Do I need to know my way around any particular software?
Saddington Baynes uses a wide range of software in the studio and in the pipeline. Specific box tickers are experience in Maya, Houdini, Nuke and the Adobe suite. "Newcomers tend to arrive with experience of some, if not all, of these software packages," notes Boden.
"None of our creatives ever stop learning. Newcomers tend to arrive with experience of some or all of the softwares described above," says Jones. But there's scope over and above that to develop further skills. Good artists never stop learning, both on the job on live as well as in R&D projects and via the various online tutorials and training courses available. Self initiated learning is encouraged and expected; S-B artists are very much in control of how fast and how far they grow and develop.
At this time S-B prefer its artists to work in-house. "It's not just a productivity thing, it also goes a long way towards creating our buzzing atmosphere, and makes collaboration between and within teams seamless," says Jones. "We love it in the studio."