Atom View converts existing scan data into VR scenes; Nu Design allows collaborative editing within the virtual environment.
Virtual reality software developer Nurulize has introduced two new tools for creating virtual reality (VR) content. Atom View converts existing real-world scans into VR content; Nu Design offers collaborative editing inside VR. Both were introduced at the Siggraph conference in Los Angeles last week.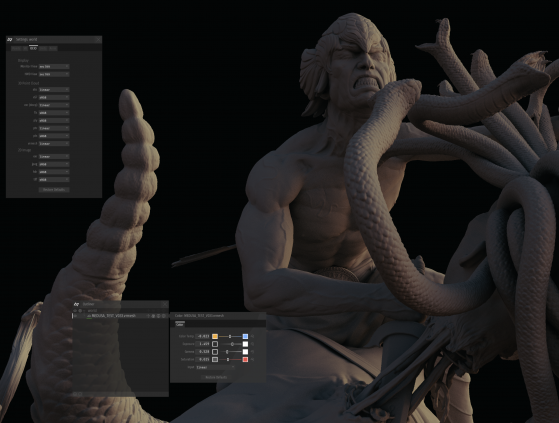 Nurulize describes Atom View as "agnostic," able to accept captured and animated volumetric data sets "from all leading volumetric cameras, offline graphics renderers, 360 lidar and more." The content is converted to real-time VR content in just a few steps; Nurulize says the process is more efficient than using game engine technology. Inside Atom View, users can edit, color, import, and prepare data for export in a streamable format for loading of data from disk or cloud locations.
Early access users of Atom View include the team creating a Ridley Scott-produced Alien themed VR project, and a undescribed VR project by Tribeca Storyscapes and the Marshmallow Laser Feast artist collective.
Nu Design, which uses Atom View technology, is a virtual, customizable, freeform space in which multiple users can collaboratively, assess, and mark up 3D environments. The target audience is directors, production heads, and producers, offering a virtual space for rapid iteration and sketching shots. Nurulize sees Nu Design as offering a "whole new approach to pre-production and pre-visualization."
Both Atom View and Nu Design are now in closed beta;  a commercial release is planned for later this year.
What do we think?
Virtual reality can only go so far as a content destination on borrowed tools. Atom View represents a first attempt at this medium's Photoshop or Final Cut Pro.
Nurulize is new, but its founders are old hands in CG. CEO Philip Lunn was founder of Bunkspeed, now absorbed into Dassault Systemès. CTO Scott Meter has more than 17 years experience with major studios including Digital Domain and Method Studios.