The 14th annual International Wohlers Conference on 3D printing, always part of EuroMold, takes a close look at amazing new technologies and techniques for using metal in additive manufacturing.
The production of metal parts by additive manufacturing (AM)—what professionals call 3D printing— is gaining impressive attention. Aerospace companies are hard at work qualifying materials and processes and certifying new designs. Medical companies are using AM to produce metal orthopedic implants in the tens of thousands. Meanwhile, new processes are being developed capable of producing relatively large metal parts at a much faster rate than previously thought possible.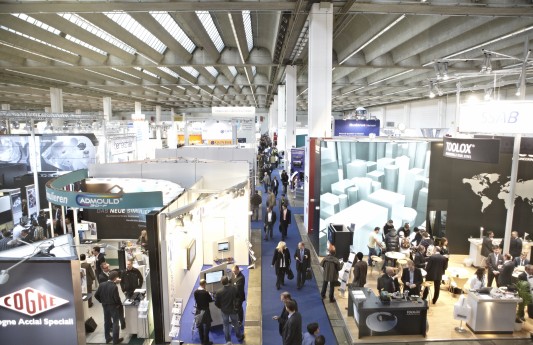 For the 14th year in a row, Wohlers Associates will host a day-long conference at EuroMold to bring attention to the rapid pace of development in 3D printing for industrial applications. EuroMold is world's largest trade fair and exhibition for industrial mold making and tooling including technology, products and services. Every November more than 50,000 attendees gather in Frankfurt/Main, Germany to learn the latest in manufacturing from design to prototyping to production.
There has been a lot of press coverage in recent months about the rise of 3D printing for craft and DIY, mostly using various plastics. But recent advances in the use of metal for 3D printing are having a major impact in manufacturing. "In fact, some argue that [the use of metal for 3D printing] has developed more impressively in 10 years than additive manufacturing for plastics developed in more than two decades," says Terry Wohlers. "Organizations in aerospace, medical, dental, motor sports, and some consumer products are aggressively investigating ways in which they can benefit from the range of processes and materials. Government agencies, the investment community, and other groups are also interested in understanding what opportunities the technology may bring."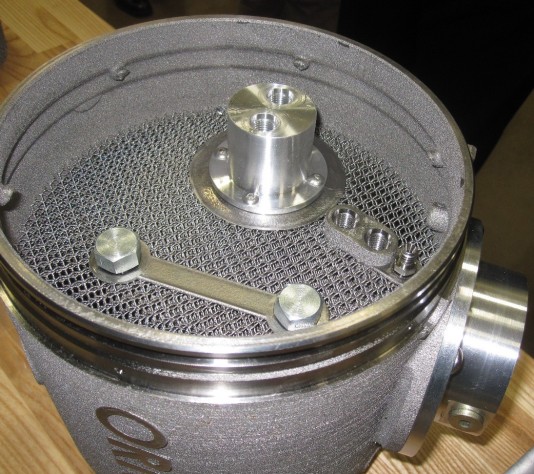 Some of the topics in this year's Wohlers conference at EuroMold include:
An aerospace manufacturer has figured out how to consolidate 20 complex parts into one 3D printed part for a jet aircraft fuel injector that will go into service next year.
The South African government is in partnership with a manufacturing firm to finish the development of a new additive manufacturing system which will produce titanium parts up to 2 meters in length, at a speed expected to be eight times faster than any other powder-bed laser AM system.
A team at Oak Ridge National Laboratory has created a hydraulic manifold designed for a new class of compact underwater robotic systems, designed for production using 3D printing. The robot base and hydraulic pump, reservoir, and accumulator are integrated into one lightweight part produced with interior lattice structures. Wohlers calls it "quite possibly the most complex and impressive part ever built by additive manufacturing."
Porous structures created using 3D printing are gaining the attention of orthopedic device designers, as a way to improve the ability of a prosthetic device to integrate with bone. One manufacturer is using electron beam melting technology to manufacture a cellular solid made from titanium into a metallic biomaterial which both increases osseointegration and maintains good mechanical properties and necessary elasticity.
Our take
We agree it is cool you can order a custom bobblehead of your boss created by taking several pictures of her head, processing the photos on your iPhone and sending it off to a 3D printing service bureau. But the work being done by people like the ones speaking at this year's Wohlers conference at EuroMold is truly world-changing. Additive manufacturing can produce high-value low-volume parts that save energy both while being manufactured and when in placed into service, with little materials waste. New prosthetic devices can mimic the properties of bone and at the same time be manufactured to the exact specifications of each patient. These and many other scenarios make digital reality perhaps the most intriguing and promising application of graphics technology to date.