Thinkbox Deadline adds one-click access to Microsoft Azure
New templates from Thinkbox Software allow its render-and-compute management software Deadline to support one-click access to Azure, Microsoft's cloud computing platform.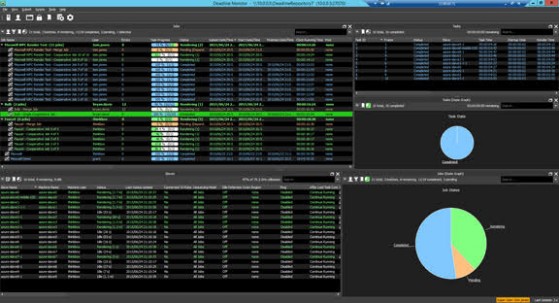 Starting today, Deadline is now available in the Azure Marketplace, a download site for acquiring Azure-compatible software and utilities. Because Deadline controls compute resources on both physical and virtual machines, these new templates make it easier for Microsoft Windows-based render farms to manage both their local/physical render sites and their virtual sites on Azure.
In addition to providing a template for instant access to the current Deadline version 7.2, which ships with a trial of NextLimit's Maxwell Render, Thinkbox will launch Azure Marketplace templates that support Deadline 8, shipping later this summer. Deadline 8 will include proxy support, allowing users to connect to Deadline over public Internet using SSL with improved security, eliminating the need to setup a virtual private network (VPN). Conversely, the proxy server can also be used to connect local Deadline farms to Deadline slaves in Azure.
?"Our goal is to make the evaluation and adoption of cloud resources simple and straightforward. With Deadline in Azure Marketplace, we'?ve widened users? access to a security-enhanced, high performance cloud computing solution on their platform of choice so that they can enjoy the synergy of a complete Microsoft workflow,"? said Chris Bond, founder, Thinkbox Software.
What do we think?
Cloud computing is becoming increasing important in visual production. For those Microsoft users who prefer the "one neck to choke" approach to enterprise computing, this integration is good news.