The buyout will take place in stages, and could cost up to $15.7 million for an initial 80 percent stake. The move strengthens 3D systems in aerospace, automotive, and health care manufacturing.
3D Systems announced today it has agreed to acquire approximately 80% of Phenix Systems, a provider of direct metal selective laser sintering 3D printers based in Riom, France.  Phenix Systems designs, manufactures and sells proprietary 3D printers capable of printing chemically pure fully dense metal and ceramic parts from very fine powders with the granularity of 6 to 9 microns. Materials include stainless steel, tool steel, super alloys, non-ferrous alloys, various precious metals, and alumina for a variety of aerospace, automotive and patient specific medical device applications.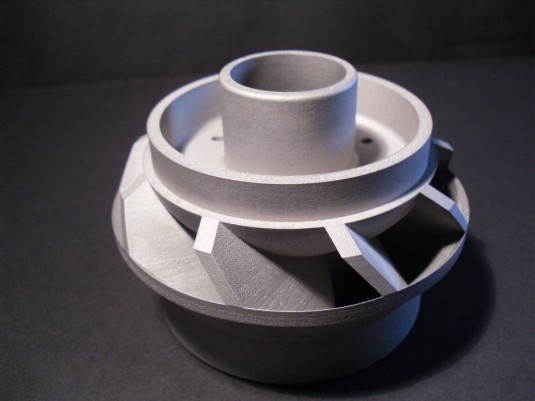 The acquisition is expected to close in July 2013. After the customary closing conditions are met and the 80% ownership position is acquired, 3D Systems intends to launch a take-over bid on the remaining 20% of the shares of Phenix Systems, listed on the French stock market Alternext, followed by a squeeze-out procedure should it reach 95% of the shares or voting rights of Phenix Systems, during the second half of 2013. The maximum price payable by 3D Systems for the 80% block is €13 per share. Today Phenix Systems is trading at €5.70 ($7.69). There are 1.14 million shares outstanding, which means 3D Systems could pay up to €11,856,000 ($15.7 million) for the initial 80% stake in Phenix.
3D Systems says it expects the acquisition to immediately contribute to the bottom line (be accretive to earnings) in the first full year following the close of the deal.  Phenix and competitor EOS filed patent lawsuits against each other in 2012, and the two cases have not been resolved.
Our take
Phenix Systems brings a unique direct metal technology to the 3D Systems portfolio, immediately strengthening 3D Systems in aerospace, automotive, defense, and patient-specific healthcare manufacturing opportunities.  It positions 3D Systems better against its chief rivals Stratasys and EOS in these lucrative manufacturing markets.