It was the core business of selling 3D printers that drove the results, not the many recent software acquisitions.
3D Systems (NYSE: DDD) saw second quarter 2013 revenue grow 45% from the prior year to $120.8 million. The rise was driven by a 108% increase in printers' and other products revenue and 30% overall organic growth.
3D printers and other products revenue for the second quarter of 2013 more than doubled to $54.2 million primarily on higher professional printer units. Print materials revenue grew $3.1 million over the 2012 quarter to $29.3 million and services revenue rose $6.0 million from 2012 to $37.3 million. Healthcare revenue grew 55% and contributed $18.9 million to total revenue.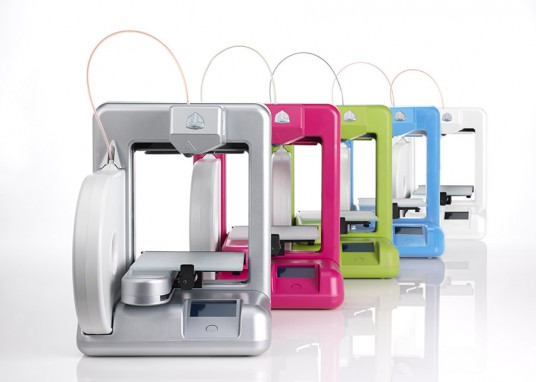 Net income was $9.3 million, up 12% from a year earlier.
Breaking down revenue for the second quarter (ending June 30, 2013) further:
Revenue from products was $83.5 million, up 59%;
Revenue from services was $20.9 million, up 24%.
As the following chart from 3D Systems shows, revenue has been on a steady increase for the past five years.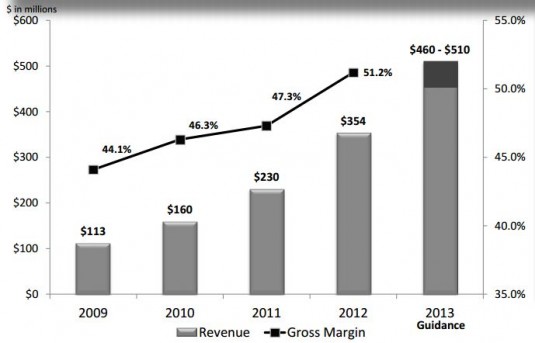 During the quarter 3D Systems increased discretionary spending in marketing to "accelerate the adoption of our products and services." It also doubled its R&D spending (year-over-year) and increased manufacturing capacity by an unspecified amount.