The British makes of CAM software increased its R&D spending and its shareholder dividend.
CADCAM developer Delcam achieved record revenue during the first half of 2013, with sales of £25.0 million ($38.6 million), up 9% from 2012.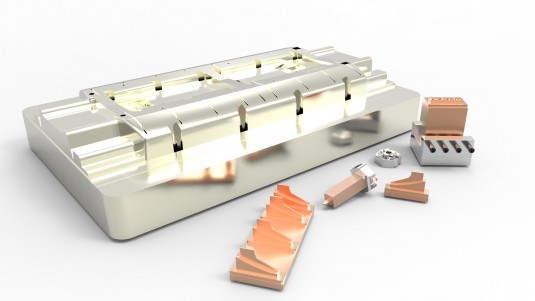 Pre-tax profits for the British firm were up slightly year-over-year, to £2.8 million ($4.3 million). Delcam said strongest overall results in the half came from the USA, the UK, Germany, Italy and China. Delcam also saw good growth from its subsidiaries in Canada, France and India, and from its joint ventures in Korea and Thailand.
This was the sixth straight half that revenue set a record.
During the first half of 2013 Delcam invested £5.8 million ($8.9 million) on research and development, up slightly from the same period in 2012.
Breaking down revenue further:
Software license revenue was up 10%
Maintenance and support revenue was up 18%
Maintenance and support now accounts for 32% of revenue.
Delcam increased its dividend payment for the period by 30%.