Freedom of Creation and The3DStudio.com are expanding the availability of 3D content for printing, and 3D Systems wants the trend to go global.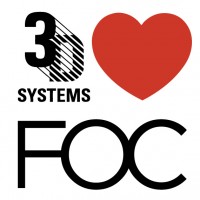 This week 3D Systems acquired two boutique companies in the 3D printing content space. Both Freedom of Creation and The3DStudio.com are known for expanding the boundaries of what can be done with 3D printing. Taken together, and with an eye on other recent acquisitions, it seems 3D Systems is assembling an ecosystem to popularize and democratize 3D design-for-fabrication.
Freedom of Creation is an Amsterdam company offers a printable collection of artistic, fashionable, and practical 3D content. Projects have included products for automotive, sports, home furnishings, fashion, and personal accessories. Their work is on display in several museums. The company specializes in assembling the work of leading designers as well as publishing its own designs.
The3DStudio.com is an online marketplace for the exchange of 3D printing models and other 2D and 3D content such as textures, tutorials, plug-ins, stock photos, gallery art, and supporting software applications. The web site currently serves more than 600,000 content buyers and 5,000 content sellers. The company was founded in 1996 by Matt Anderson as a free online resource, but quickly became a business. There are more than 1.7 million products currently listed.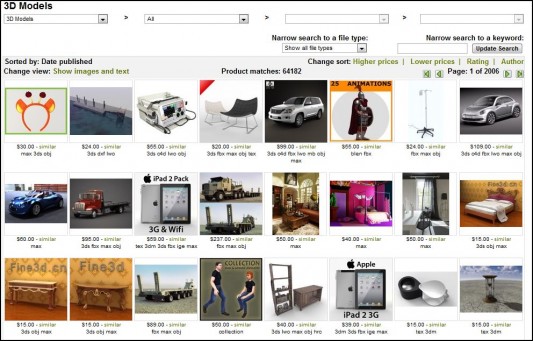 Why?
Among manufacturing firms, the ability to print a part is becoming known as additive fabrication. But to the rest of us, it is 3D printing. 3D Systems launched the industry when Chuck Hull invented stereolithography and started a company around it. Until recently its customers were enterprise-class manufacturers or service bureaus who could afford the products, all priced in six figures.
But there is a new wave of 3D printing devices that sit on a desk and be used in an office. The margins are small per unit, but the volume in the next ten years will be incredible. Last year HP bought a stake in Stratasys so it could become a early player, and so far (as we have reported with each quarterly update on Stratasys) the investment is paying off for both Stratasys and HP. Stratasys is taking a different route to growth than 3D Systems, by preferring to invest in manufacturing; see our recent report on the acquisition of Solidscape as an example.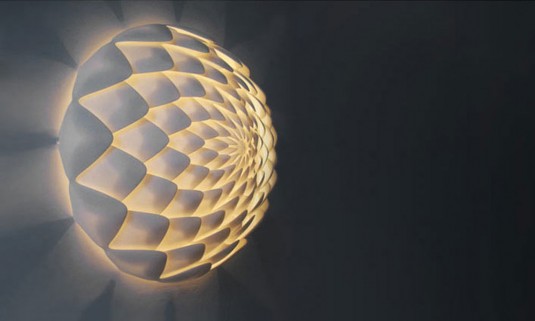 3D Systems is taking a different approach; it is on a quest to democratize access and use of 3D printing processes. CEO Abe Reichental says the overall plan is to "Accelerate adoption of compelling and affordable 3D content-to-print solutions for consumers and professionals alike." If the pie grows, the thinking goes, so does the slice on the 3D Systems plate.
This move allows both acquired firms to take their mind off business issues and focus on the creative niches they now mine. Both have been told they will stay put in their current locations, a decision that is especially important for Freedom of Creation, based in a hub of design thinking in Amsterdam.