New learning portal for real-time graphics creators.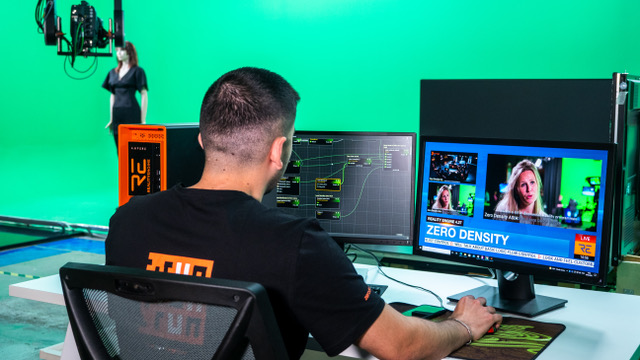 Zero Density knows a thing or two about virtual studio, augmented reality, and real-time graphics solutions for the broadcast, live events, and esports industries. Now the company is offering to pass along information and knowledge garnered over the years by launching a free online learning platform for creators of real-time broadcast graphics and virtual sets.
Zero Density Academy is based on structured, self-paced micro-learning content comprising more than 50 in-depth video lessons for broadcasters, including topics on real-time graphics operations, production controls, creative workflows, greenscreen, AR compositing, and more.
There are also pre-defined courses pertaining to the use of the company's Reality software.
"When we released Reality, we were the first to make high-end compositing happen in real time, live on broadcast," said Faraz Qayyum, head of academy at Zero Density. "We've since helped clients like Fox Sports, The Weather Channel, and Warner Media enhance their virtual studio production workflows with the Reality ecosystem, which enables them to deliver photorealistic, immersive experiences."
Zero Density has since made their Reality Engine freely available, and now they are taking the next step: sharing all they know about creating immersive broadcast graphics through the education portal.
After learners pass all the courses on the certification path, they will receive a final assignment that will be submitted to Zero Density's product experts. Once they pass the assignment, they will receive the Zero Density certification and be listed on the company's website as certified professionals.