Update: The talk was presented live on Wednesday, 12/2/20, with an introduction by Dr. Jon Peddie of JPR, moderated by Kathleen Maher, Editor-in-Chief of JPR's Tech Watch Report. Event panelists include Angus Kneale, Chief Creative, Preymaker; Matt Mazerolle, Director of Product/New Technology at Foundry; James Rogers, Framestore Creative Director and VFX Supervisor; Eric Winquist, VFX Supervisor at Weta Digital.
Here is the recording of the event:
Time: December 2, 2020, 12:00 pm (PST)


As we wrap up a difficult year, we look ahead at how the production process is recovering for 2021. On-set-post-production is changing as distributed workflows, cloud, and virtual production play a central role in the recovery of our industry.
Panelists from both the studio and software side will share their key learnings from adapting to the challenges of distributed workflows and discuss what technology and tools they are using to stay ahead of the curve next year.
Panelists include Chief Creative at Preymaker Angus Kneale, Director of Product—New Technology at Foundry Matt Mazerolle, Creative Director/VFX Supervisor at Framestore James Rogers, VFX Supervisor at Weta Digital Erik Windquist, moderated by Dr. Jon Peddie of Jon Peddie Research.
Click here to register!
Bio: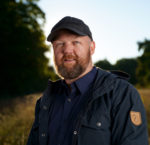 Angus Kneale is a globally renowned creative pioneer, filmmaker and entrepreneur. In 2020, he launched Preymaker as a future facing collective of creatives, technologists and producers who utilize an advanced custom cloud-based platform to create content for leading brands and forward-thinking companies. Angus was previously Chief Creative Officer of one of the most awarded creative studios in the world, The Mill, which he helped build for over two decades. He played a key role establishing creative partnerships across advertising, film, creative technology and new mediums.
Mathieu Mazerolle is a results-oriented leader with over 25 years of engineering and product experience in the VFX, cloud and gaming industries. He is currently the Director of Product—New Technology at Foundry.
Mathieu's passion is empowering artists with innovative new tools. He programed his first video game at 7 years old, founded a start-up at 25, delivered a blockbuster game franchise at 30, but leading emerging products is what excites him today.
Prior to Foundry, Mathieu worked for Amazon Web Services, Electronic Arts, Autodesk, Ubisoft, and Digital Domain.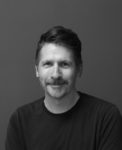 James Rogers is an award-winning artist. He currently serves as Creative Director and VFX Supervisor at Framestore's studio in LA. He established his career in Australia, originally in the camera department before pivoting to Flame. After freelancing globally, Rogers moved to Hawaii to work with Square USA on projects like the 2001 animated film, Final Fantasy: The Spirits Within, which brought the first animated photoreal humans to screen, as well as the critically acclaimed Animatrix omnibus.
In 2004, he returned to Australia to co-found Postmodern Sydney, which was eventually acquired by Deluxe in 2010. He then transitioned to Method Studios in Sydney where he worked on high profile commercials, TV, and feature productions including Argo and The Wolverine, as well as a collection of award-winning arthouse films. He moved to Method's LA office in 2015, where he spearheaded VFX for Target's holiday campaigns. While at Framestore, Rogers has worked alongside a host of top directors, including Dave Meyers and Ian Pons Jewell.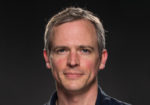 Erik Windquist came to Wellington in 2002 to work as a compositor on The Lord of the Rings: The Two Towers.
 Erik's first supervisory roles at Weta Digital were on I, Robot and Peter Jackson's remake of King Kong, where he supervised the jungle sequences, notably Kong's frenetic battle with three savage 'V-Rexes,' a sequence that was nominated for a VES award for Compositing in 2005.
 His credits as a VFX Supervisor include Avatar, Rise of the Planet of the Apes, and Dawn of the Planet of the Apes. He has been very involved with integrating Weta Digital's cutting-edge performance capture technology into the production workflow, integrating digital performances into physical sets. His more recent work was on Legendary's action-thriller Spectral, War for the Planet of the Apes, and Rampage.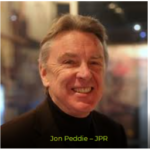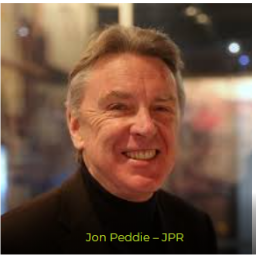 Dr. Jon Peddie is a recognized pioneer in the graphics industry, President of Jon Peddie Research, and named one of the most influential analysts in the world. He lectures at numerous conferences and universities on topics pertaining to graphics technology and the emerging trends in digital media technology. Former President of Siggraph Pioneers, he serves on the advisory boards of several conferences, organizations, and companies, and contributes articles to numerous publications. In 2015, he was given the Life Time Achievement award from the CAAD society. Peddie has published hundreds of papers, to date; and authored and contributed to 11 books. His recent book is "Augmented Reality, where we all will live." Jon is a former ACM Distinguished Speaker. His latest book is "Ray Tracing, a Tool for all."