Provides accurate camera tracking for live video compositing in virtual productions.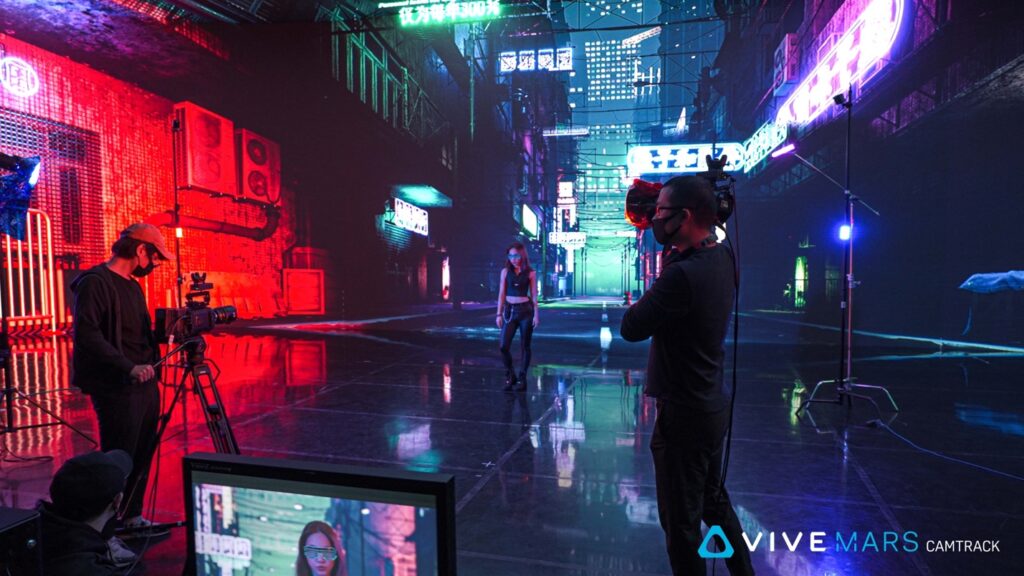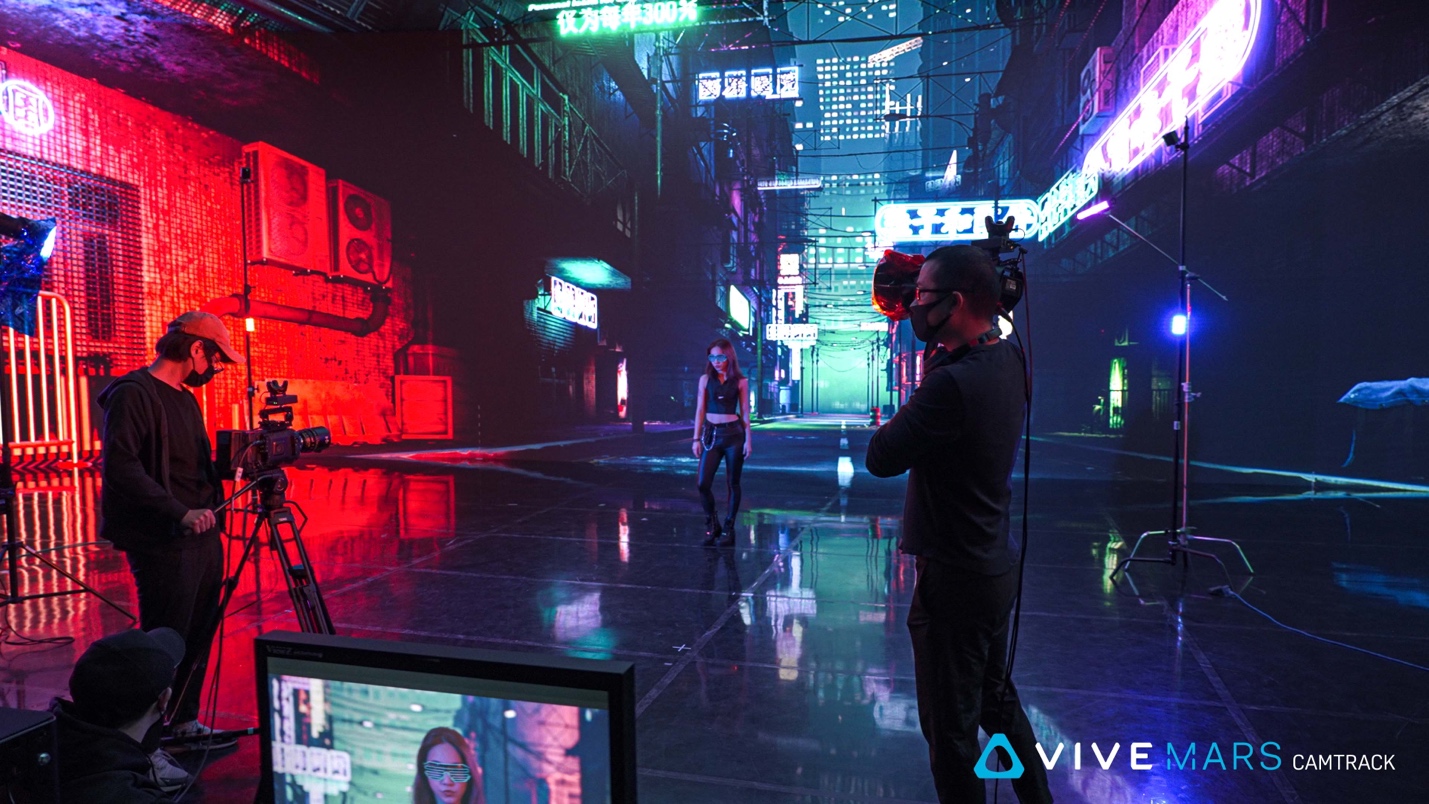 HTC has now made available its Vive Mars CamTrack for virtual production in select countries. The offering, announced in April 2022, enables studios—from indie filmmakers to large facilities—to more easily create content for virtual productions by providing accurate camera tracking for live video compositing. It also simplifies the virtual production shoot—no installation is required—so setup can be done in minutes instead of hours.
Optimized for virtual production, HTC Vive Mars CamTrack can handle up to three cameras. It contains genlock and timecode support for synchronized output between real and virtual actors, as well as robust connections for reduced latency. The system comprises the Mars box, which processes all the signals, and includes a pair of Vive 3.0 Trackers to track camera, light, or prop movement, three Rovers to send the signal from a Vive Tracker to Mars, and a pair of base stations that determine the exact location of each Vive Tracker and Rover module. In addition, the Vive Mars CamTrack now includes support for the FreeD industry-standard protocol for sending camera positioning data directly from the camera to the VR/AR production system.
The system is compact, lightweight, and portable, enabling users to set up a virtual production studio virtually anywhere and shoot a wide range of scenarios.
HTC Vive Mars CamTrack is available in the US, Canada, and Europe at this time, with availability in Australia, China, Japan, South Korea, and Taiwan expected in the coming months.