Trimble's financial report demonstrates stability in hard-hit markets…so far.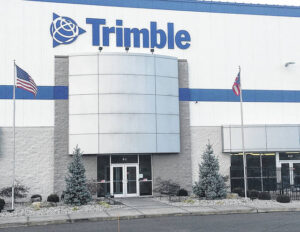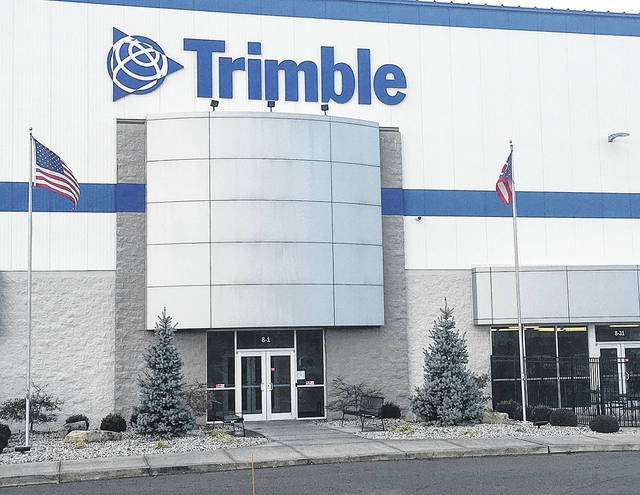 Trimble's results for the first quarter of 2020 look almost as if nothing has happened; it looks like a reasonable first quarter for the company. The company has relatively little business in China, so they missed some of the first wave effects of the pandemic, but they're braced for the next wave making itself felt in the second quarter. CEO Rob Painter says the company is in reasonably good shape for what comes next.
Trimble has transformed itself in the 12 years after the 2008 recession. The company has hedged its hardware business with powerful software divisions; it has added recurring revenue licensing and has diversified its businesses.
More immediately, Trimble CEO Rob Painter says the company took action when the effects of the pandemic became evident in March. The company has cut back on discretionary spending, reduced hiring, and they have also reduced incentive and commission plans. CFO David Barnes notes that, in 2008, hardware represented 90% of Trimble's business, which made the company more vulnerable to economic shifts. Now, it is less than 15%.
Barnes also notes that the company's cost-cutting will have more effect in Q2 since much of this was put into place at the end of the quarter.
Painter says results "exceeded expectations." Revenue in the first quarter was $792.3 million, down 1% compared to the first quarter of 2019. The company saw its annualized recurring revenue rise 7% to 1.15 billion.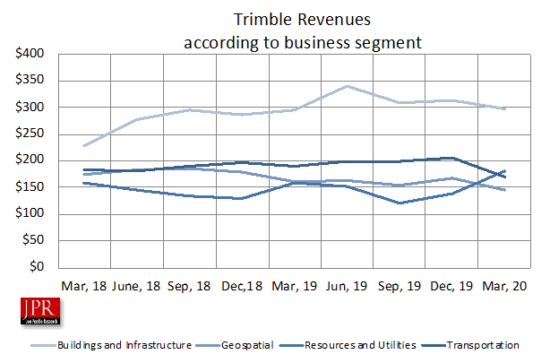 The company's business segments performance year over year looked like this:
Buildings and Infrastructure revenue was $296.9 million, up 1%.
Geospatial revenue was $146.2 million, down 9%.
Resources and Utilities revenue was $180.3 million, up 13%.
Transportation revenue was $170.6 million, down 10%.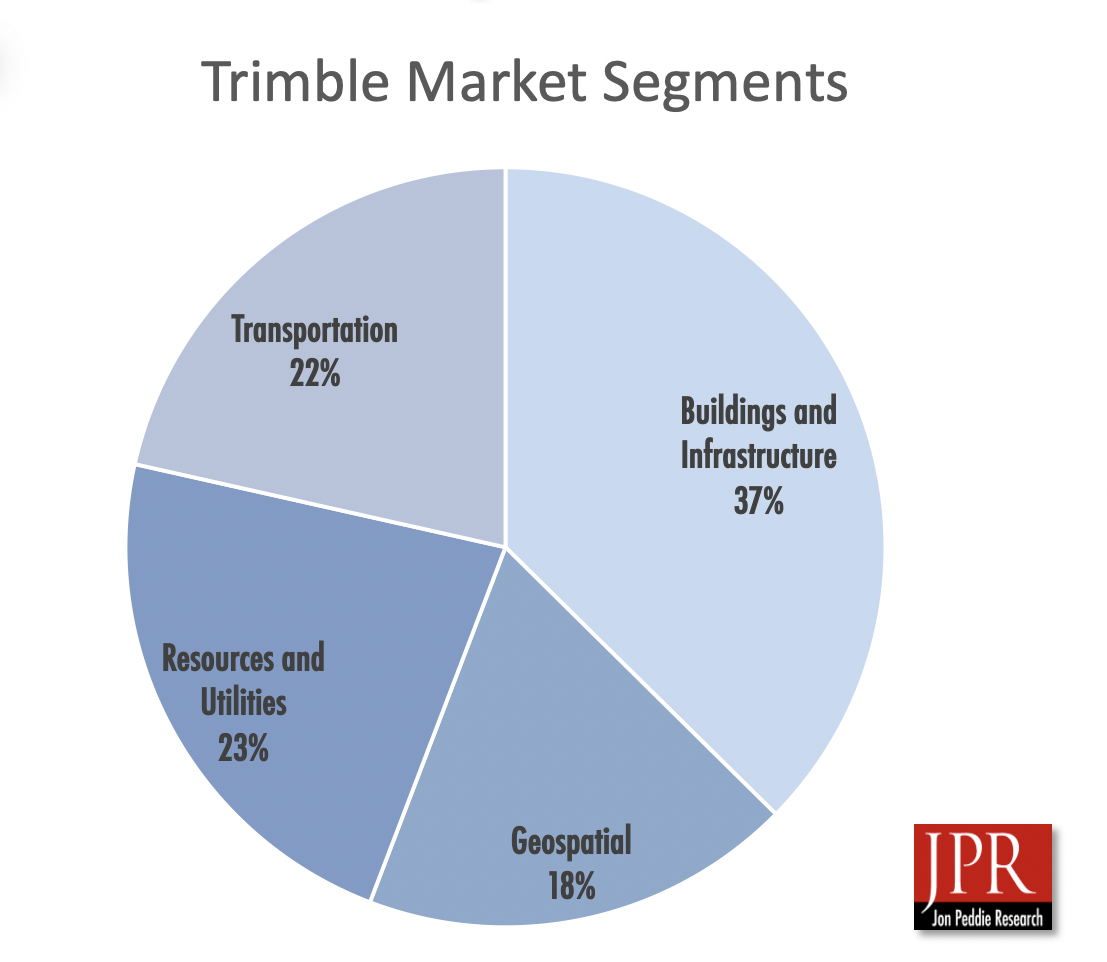 The company saw the impact from the Coronavirus on several fronts says Painter who noted that transportation, in general, was hit unevenly—deliveries to food retailers saw a boost, but companies supporting capital goods and energy markets saw a drop in demand. Trimble's map business, which has recurring revenues did well. Overall, he said, the company was seeing strong growth in the first two months of the quarter but was impacted by the pandemic in March.
During the first quarter, the company repurchased approximately 1.2 million shares for $50 million but, they said in their press release, "given the current environment, the company has suspended further stock repurchases."
Trimble says the company's results will be impacted for the remainder of 2020 and they have suspended guidance until they better understand the effects of the pandemic. However, Painter does provide some observations about the future.
Echoing a common theme in the AEC industry, Painter says that these hard times are a precursor to growth. The value of connected workflows and cloud-based technologies have been starkly outlined during lockdown and recession. Painter says, "In today's distributed and remote work environments, now more than ever technology can be used to help our customers complete and coordinate tasks, increase productivity, and achieve more in their daily work. We have taken decisive action to ensure safe working environments and to enhance our financial position, which will enable us to stay focused on our Connect & Scale 2025 strategy."
Trimble Connect is the company's brand for its cloud-based collaboration tools built into its construction tools. In the call, Trimble said there are over 80,000 active multiuser projects being managed in connect, which he says gives them access to up to 10 million users, a milestone they hope to reach in the second quarter.
Painter notes that deal closures have dropped and he expects to see all reporting segments to be down year over year. He sees bright spots for resources and utilities, but he says, Geospatial will probably underperform because of its reliance on hardware.
Having learned their lessons from the past, Painter says the company is committed to protecting and strengthening the core of Trimble and position itself to emerge from this current crisis in a stronger competitive position.
The opportunity for Trimble is the digitization of end markets in areas that have been underserved, i.e., transportation and construction. Painter says, "we will play offense on core elements of our strategy, in particular the transition to subscription revenue models across our business." He says the company has accelerated its planned transitions to subscription for 2020 and 2021. More than half of new bookings, he notes, are subscription instead of perpetual licenses.