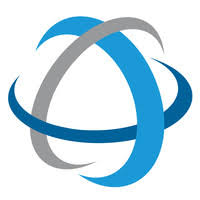 Tech Soft 3D makes stuff go round, or square. It has tools for data exchange, interoperability, and 3D development. The company has grouped its disparate development tools under the brand name of its lead technology, the HOOPS graphics engine. It offers a wealth of tools and capabilities packaged as HOOPS Communicator, HOOPS Exchange, HOOPS Publish, and HOOPS Visualize. The company's customer list includes Adobe, Autodesk, Dassault Systèmes, Desktop Metal, Trimble, 3D Systems, Siemens PLM, Samsung SDS, Bentley, Hexagon, Xometry, and ANSYS, among others.
The Tech Soft 3D tools shorten development time for developers developing products in AEC, 3D printing/additive manufacturing, AR/VR, EDA, PLM, Metrology, Mining and Geosciences, and CAD/CAM.
In February, the company announced a significant investment from Battery Ventures. They didn't say how significant, but Tech Soft says it will use the new cash for product development, acquisitions, and expanding its global reach.
New additions for 2020 will be including tools for BIM collaboration, Manufacturing as a Service, support for MacOS, support for left-to-right languages including Hebrew and Arabic, and new learning resources including online videos and other resources.
The online learning website will go live on March 17.
The company offers this list of additions and improvements for each of the its product lines for 2020:
HOOPS Exchange 2020—CAD data translation toolkit
Ramps up support for Manufacturing as a Service.
New format support for STEP-XML reader focused on CAD interoperability. Format updates include import of CATIA V5-6 R2019 (R29), Solid Edge 2020 and Siemens NX 1872.
Feature tree now supports transformations like mirrors, translations, and rotations.
Feature support for SolidWorks assembly level holes.
Improved feature tree support to access original extrusion and revolve sketches.
Improvements in Semantic PMI for SolidWorks and PTC Creo.
Support for names of physical materials for SolidWorks and Siemens NX.
Improved geometric functions to guarantee BREP consistency in targeted applications.
New progress bars to track progress of heavy process functions: Convert BREP to Nurbs, Model Sewing, and Parasolid Bridge.
Parasolid integration can now convert large tessellated models to the Siemens Parasolid kernel.
HOOPS Communicator 2020—3D web visualization
Now available for Mac.
Added capabilities to import, enrich, and export BIM Collaboration Format (BCF) files for the Building Information Modeling industry.
HOOPS Visualize 2020—graphics engine for high performance applications
Better customized experience to meet the needs of a global market, with improved font controls and language customization of the Navigation Cube.  HOOPS Visualize 2020 also enables effortless model interaction through the improved Show, Isolate, and Hide functions.
Support for right-to-left fonts, such as Hebrew and Arabic.
HOOPS Publish 2020—native SDK to generate rich 3D PDF
Now enables video embedding into a 3D PDF, as well as the ability to convert 3D PDF documents into HTML pages.
HOOPS Platforms 2020—combines all toolkits together to create native web and desktop applications
New evaluation and developer learning experience, where developers can interact with a new demo web viewer and explore all the engineering specific features that can strengthen a 3D web application.
All of the HOOPS Platforms 2020 now support the STEP-XML Reader, a CAD interoperability format.  The platforms also include support for the most recent versions of NX, Solid Edge, CATIA, Creo, Autodesk Inventor, Parasolid, and ACIS.
What do we think?
Tech Soft 3D works closely with its customers. For instance, Siemens has added the company's 3D PDF tools as an enabling component for the digital twin strategy. The company has worked with Autodesk on AutoCAD OEM and Inventor OEM to create a development platform for adding on tools. It provides the Autodesk-defined RealDWG. It also has Parasolid for application development compatible with Siemens NX, Solid Edge, Solidworks, ANSYS Workbench, and CAM tools from Delcam. For more details on the tools developed and maintained by Tech Soft 3D, see their product page.
The company was founded in 1996 when it became the forever home for the HOOPS visualization engine. It added on with the addition of Acrobat 3D PDF, which also needed a neutral base from which to work with companies in the CAD and design markets. And along the way it has picked additional enabling technology such as Parasolid and Polygonica.
The investment from Battery Ventures comes at a good time as companies move to the cloud, emphasize their ability to collaborate, and gravitate towards huge centralized projects as digital twins.