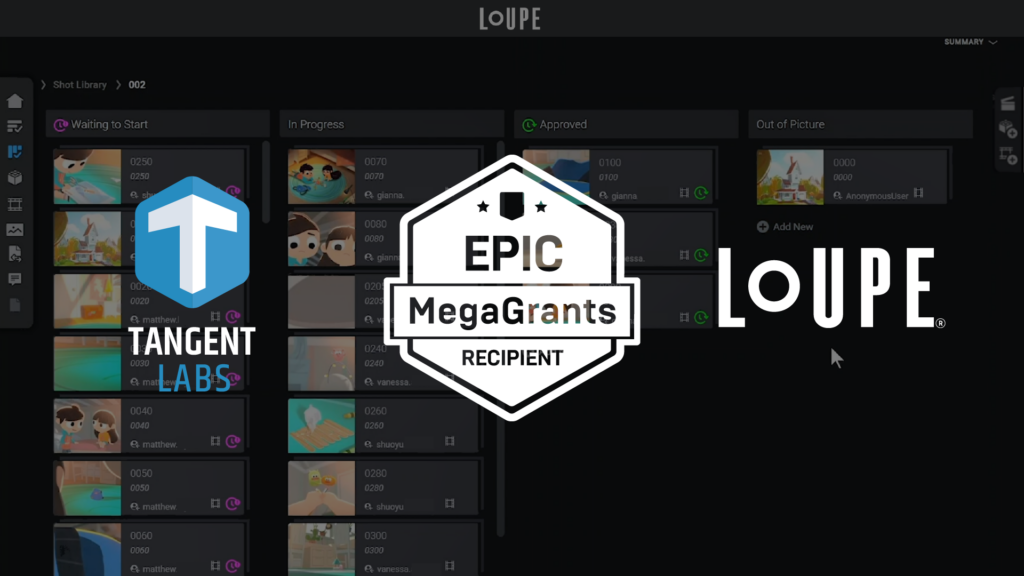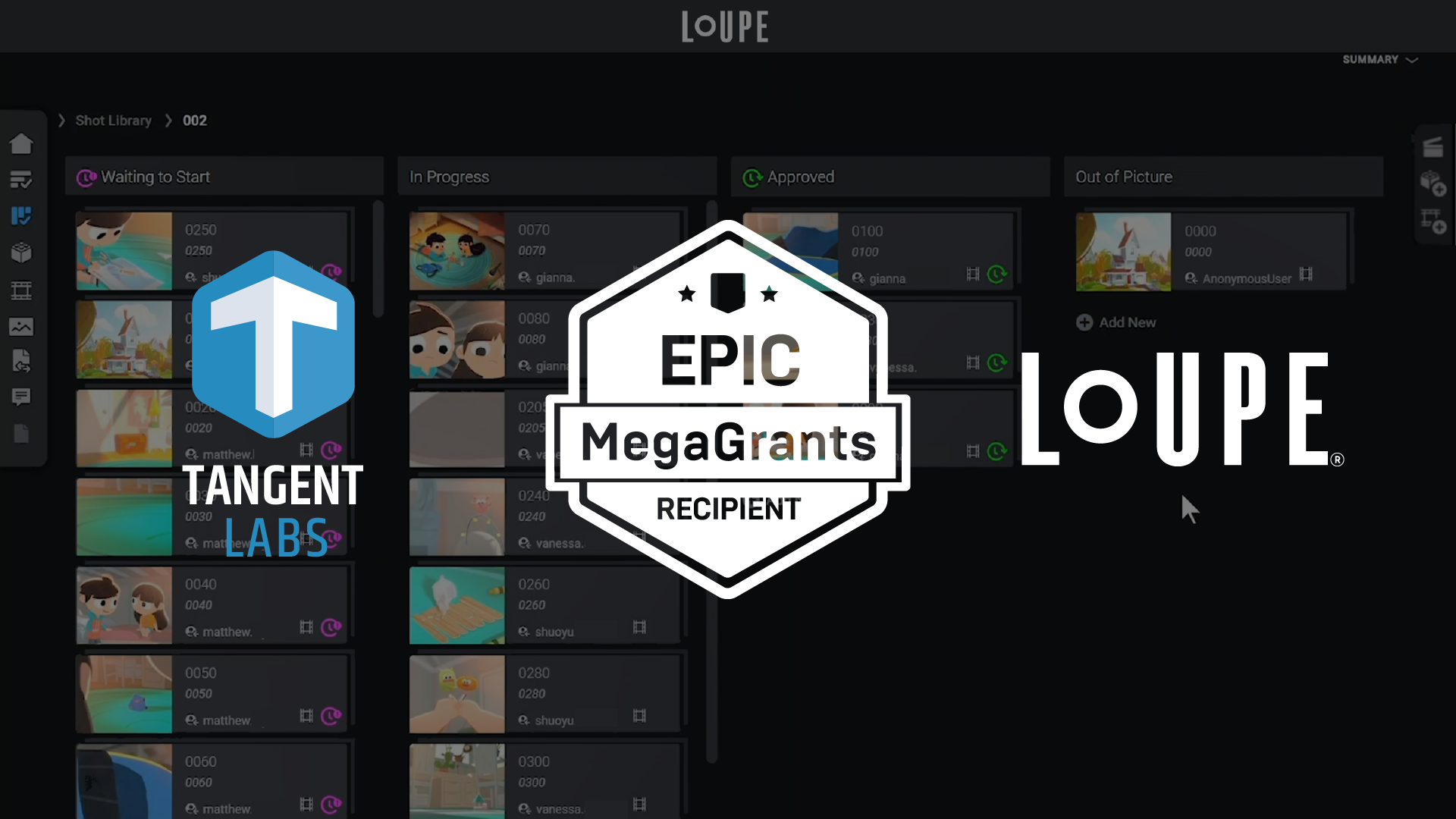 The latest winner in Epic's ongoing MegaGrants program is Tangent Labs, a technology company based in Toronto, Canada, which builds asset and production management pipeline software for animation and VFX. In November 2020, Tangent Labs launched LoUPE, a cloud-based CG production solution that integrates key components of production into one package, from asset and project management to render management. Jeff Bell, CEO and Founder of Tangent Labs, has worked as an application engineer for Maya in the 1990s. He describes Loupe as a tool developed "for artists, by artists." LoUPE is available in the Amazon Web Services (AWS) Marketplace and runs on AWS' flexible, scalable, pay-as-you-go platform. The company says that the grant money will be used to create LoUPE for Unreal.
The company press release follows:
Tangent Labs receives Epic MegaGrant to support the development of LoUPE for Unreal
Tangent Labs, developers of the cloud-based production pipeline package LoUPE, is pleased to announce that it has received an Epic MegaGrant from Epic Games to advance the development of LoUPE for Unreal.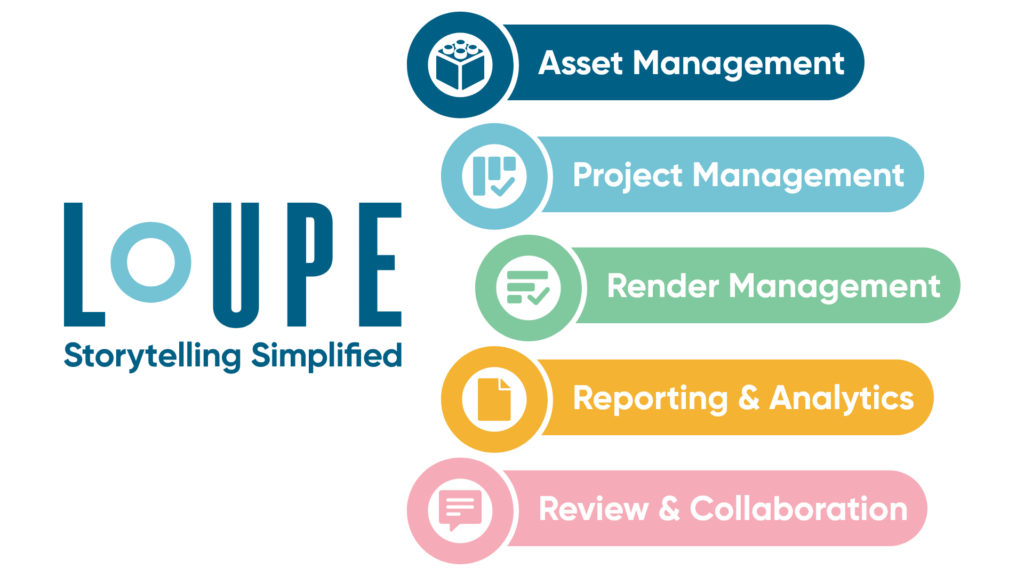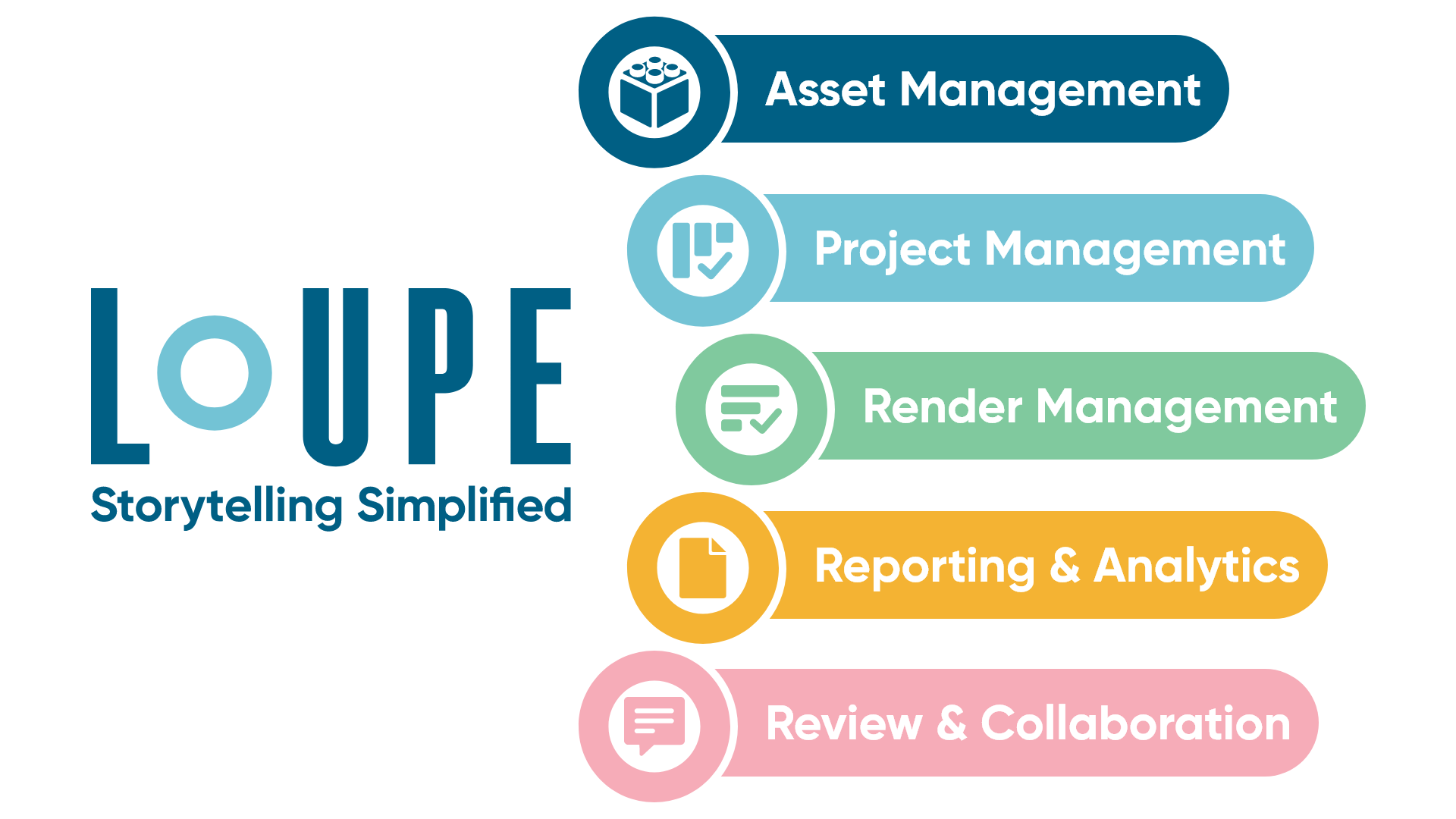 LoUPE is a complete animation production pipeline in one powerful next-generation platform, enabling storytellers to focus on telling stories, not on technology. Designed for animated production and solving its unique challenges, LoUPE sets itself apart with its sophisticated custom approval system, tracking dependencies and relationships between assets, tasks, and people.
With the support of the Epic MegaGrant, Tangent Labs will create LoUPE for Unreal which will integrate LoUPE's Asset Management directly into the Unreal Engine Editor, enabling content creators to harness the power of Unreal in conjunction with LoUPE's Task Management, Asset Management, and Content Review systems. Seamlessly blending Unreal with other digital content creation tools and managing the asset relationships between packages, LoUPE for Unreal will enable artists in all departments to benefit from features only available via the powerful capabilities found in Unreal Engine. Games companies will equally benefit from efficiencies gained using LoUPE for Unreal's cloud-based management and control of digital art assets, and its extensive open API.
The Epic MegaGrant will contribute to Tangent Labs' goal of empowering artists to put more on the screen, while enabling collaboration with a remote and distributed creative talent pool.
"LoUPE was developed for artists, by artists, and we take great pride in building a tool based on the needs of the community," said Jeff Bell, CEO, Tangent Labs. "We're increasingly hearing requests from animation studios eager to incorporate Unreal into their pipelines, so LoUPE for Unreal will provide a platform that will enable this."
"As the act of storytelling becomes increasingly collaborative, we're thrilled to be able to support LoUPE for Unreal and other new solutions through Epic MegaGrants as they bring creators closer together throughout the production process" said Rob Di Figlia, Business Development, Epic Games.
LoUPE offers a first month Free Trial here.
About Tangent Labs
Tangent Labs is a technology company based in Toronto, Canada built by dedicated artists and developers with decades of combined experience in building asset and production management pipeline software for Animation and VFX. In 2018 while working on the production of NextGen (purchased by Netflix upon completion) Tangent Labs developed LoUPE, a SaaS-delivered cloud-based production pipeline for the digital content creation industry. Tangent Labs is a Tangent Studios company, alongside Tangent Animation and Tangent Interactive.