Since its establishment five decades ago, Siggraph has remained at the forefront of pioneering ideas and technological advancements in computer graphics and interactive techniques. As Siggraph 2023 approaches, the event's theme, "Age of Siggraph," honors the rich history and future potential of the industry, bringing together experts, developers, and artists in Los Angeles from 6th to 10th August (if you haven't signed up for the Jon Peddie Press Luncheon, hurry while spaces are still available).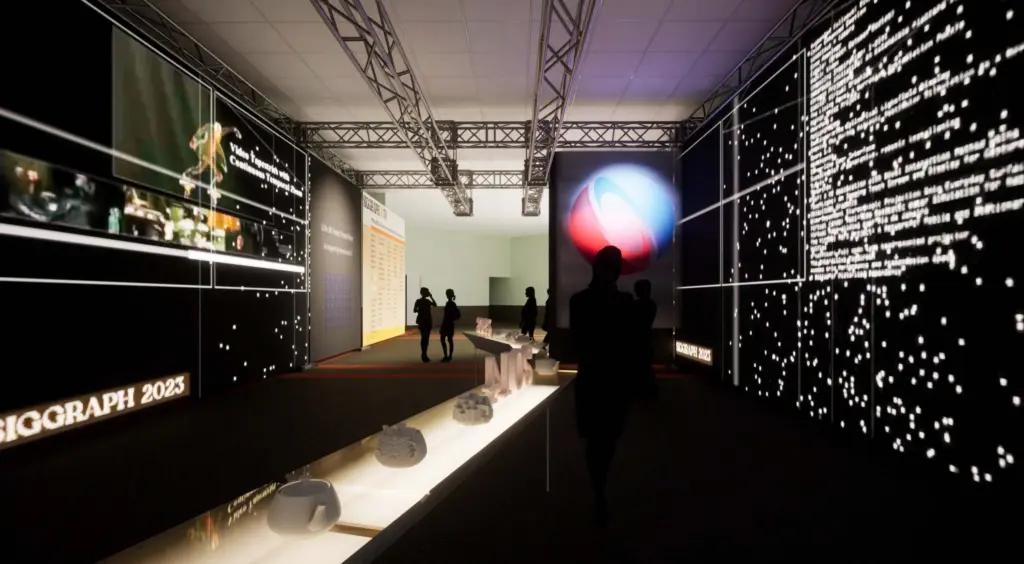 Character animation, a vital aspect of computer graphics, continues to see remarkable progress, largely driven by motion capture technology. Presenting new research at Siggraph 2023, experts are exploring exciting developments in the field, such as using large language models and AI to enhance character intelligence and behavior.
One key highlight from the Technical Papers program is a groundbreaking computational framework for character animation, allowing digital characters to replicate natural and diverse physical gestures during conversations. This new system, developed by researchers from Peking University-China and National Key Lab of General AI, demonstrates the potential to make virtual characters behave remarkably like their real-life counterparts.
Another fascinating area of research focuses on realistic robot motion. An international team of researchers from Disney Research Imagineering and ETH Zürich has devised an innovative technique to retarget expressive physical motions onto legged robots with different proportions and mass distributions. This development enables legged robots to perform motions with stability and balance, overcoming previous challenges in motion editing.
Additionally, computer gaming enthusiasts will be intrigued by a physics-based animation system presented by a global team of computer scientists. The system leverages abundant sports videos from the internet to create virtual characters that can be controlled, offering the potential for anyone to animate virtual characters using their own videos. This groundbreaking approach could revolutionize the way games are played and characters are brought to life.
Siggraph 2023's Technical Papers program showcases a wide range of research areas, including animation, imaging, human-computer interaction, robotics, and more. Attendees can witness the latest innovations that promise to shape the future of computer graphics and interactive technology.
With each passing year, Siggraph continues to be a driving force behind transformative advancements in the field, and Siggraph 2023 is set to be no different. As technology leaders and management convene at the event, they can expect to be informed about the latest trends and technologies that will shape the industry's future.