Xcelerator as a service will put the breadth of Siemens software and services in easy reach of customers.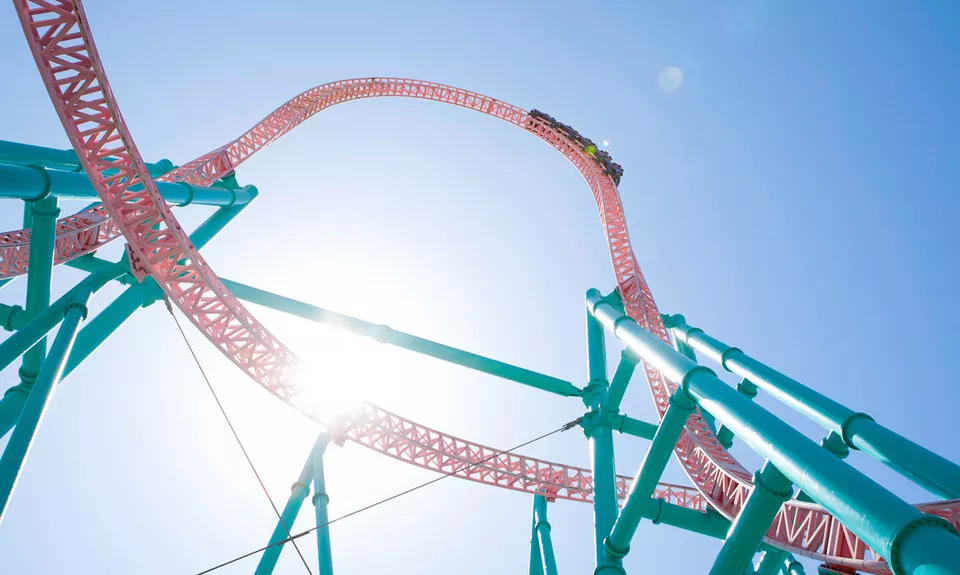 Big news on the big industry front: Xcelerator from Siemens Industry Solutions is going to the cloud. Why? Because it makes a really great acronym: XaaS. And, more to the point, the cloud has always been Xcelerator's logical destiny.
Siemens says: "Xcelerator is an integrated portfolio of engineering software, services, and an application development platform that brings together the industry's broadest and deepest technologies available to make our industrial customers' digital transformation goals a reality—we blurred the boundaries between engineering domains to help our customers speed digital transformation."
More to the point, Siemens Industry Group CEO, Tony Hemmelgarn says "Xcelerator is how we bring all our portfolio solutions together."
It is a combination of software, tools, and services packaged to be accessible to all the customers of Siemens Industry Solutions and that's why it's so hard to understand.
When Xcelerator was introduced in 2019, it was an expression of Siemens' determination to enable the comprehensive digital twin. An indication of how serious the company is about the digital twin was evident with the group's decision to buy Mentor, a $1.2 billion company in 2017.
There has been considerable interest in the manufacturing community in being able to simulate, model, and even design a complex system like a car, an airplane, or a washing machine right down to seeing how the mechanical parts work together, how it's driven by its electronics and how successful the physical interactions have been modeled. Siemens' acquisition of Mentor took the whole discussion out of the realm of metaphor and made it a reality. Mentor now forms the core of Siemens EDA.
That is not to downplay all the bold moves, the company has been making all along towards its goal including adding simulation with CD-Adapco, mechatronic simulation with LMS International, and Mendix, a maker of low-code development tools. All along, Siemens has been acquiring and integrating products and capabilities for the development of digital twins.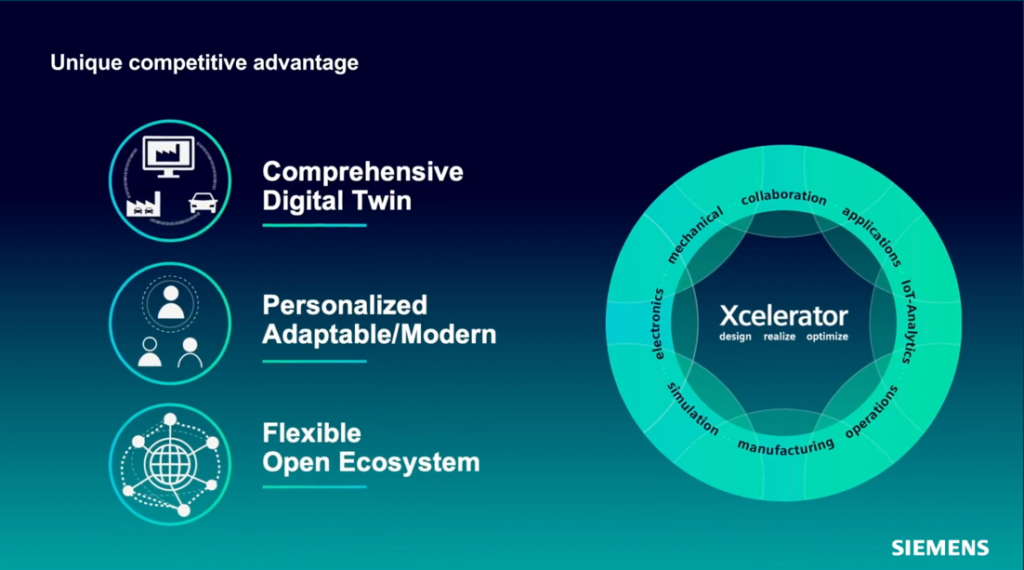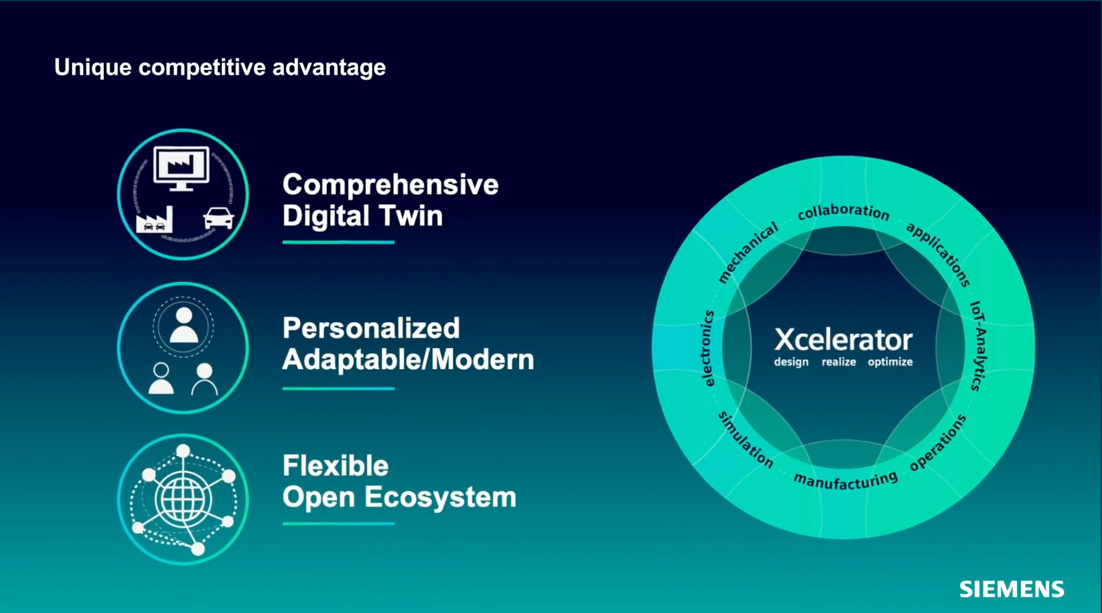 Siemens set the stage for XaaS in May during the Realize conference and its June Capital Market Day as Tony Hemmelgarn challenged customers to embrace complexity and make it their competitive advantage and he promised to deliver Siemens software via the cloud. For Siemens, the cloud represents a fundamental transformation that goes beyond file sharing, or CAD in the cloud, but instead uses the cloud to deliver technology and make it accessible, scalable, and flexible. The company also beefed up its cloud-based portfolio with the acquisition of Supplyframe.
The availability of Siemens tools through XaaS has another huge benefit for Siemens' customers. As the adoption of SaaS models expand through companies, it reduces the need for high-end HPC hardware within the company and can reduce the demand for skilled IT services in-house.
It's all in there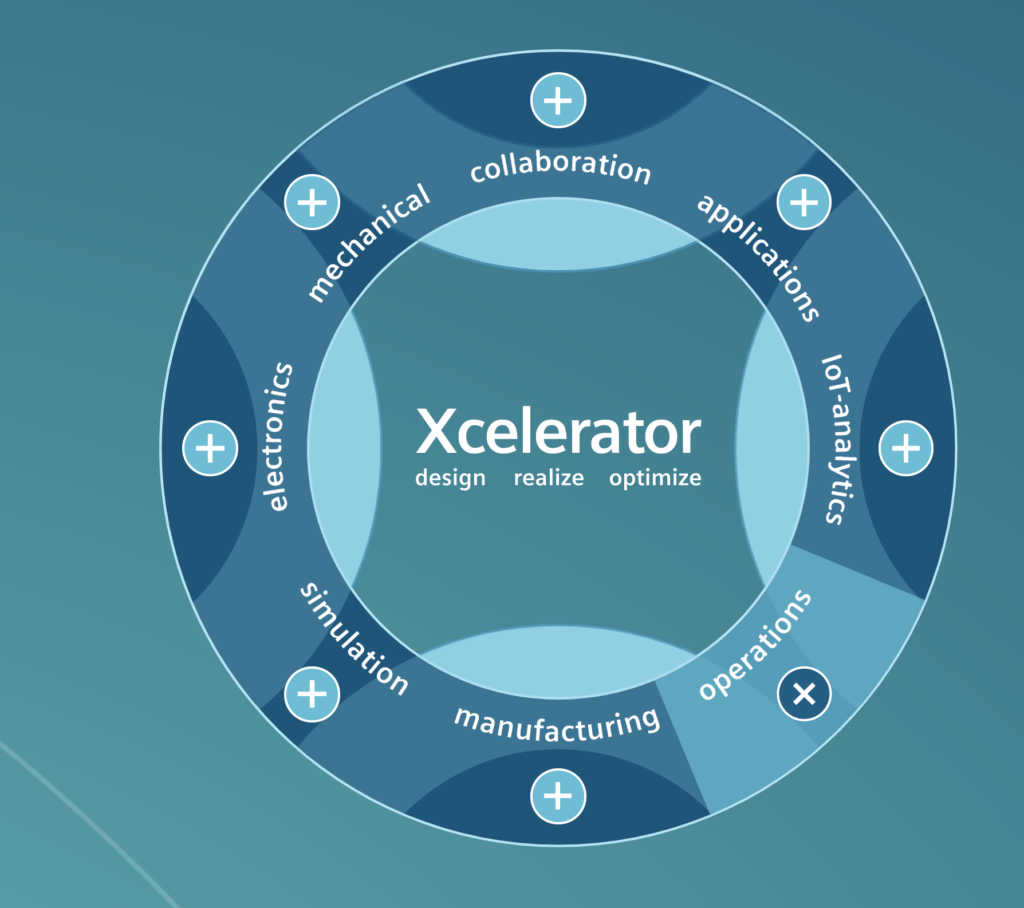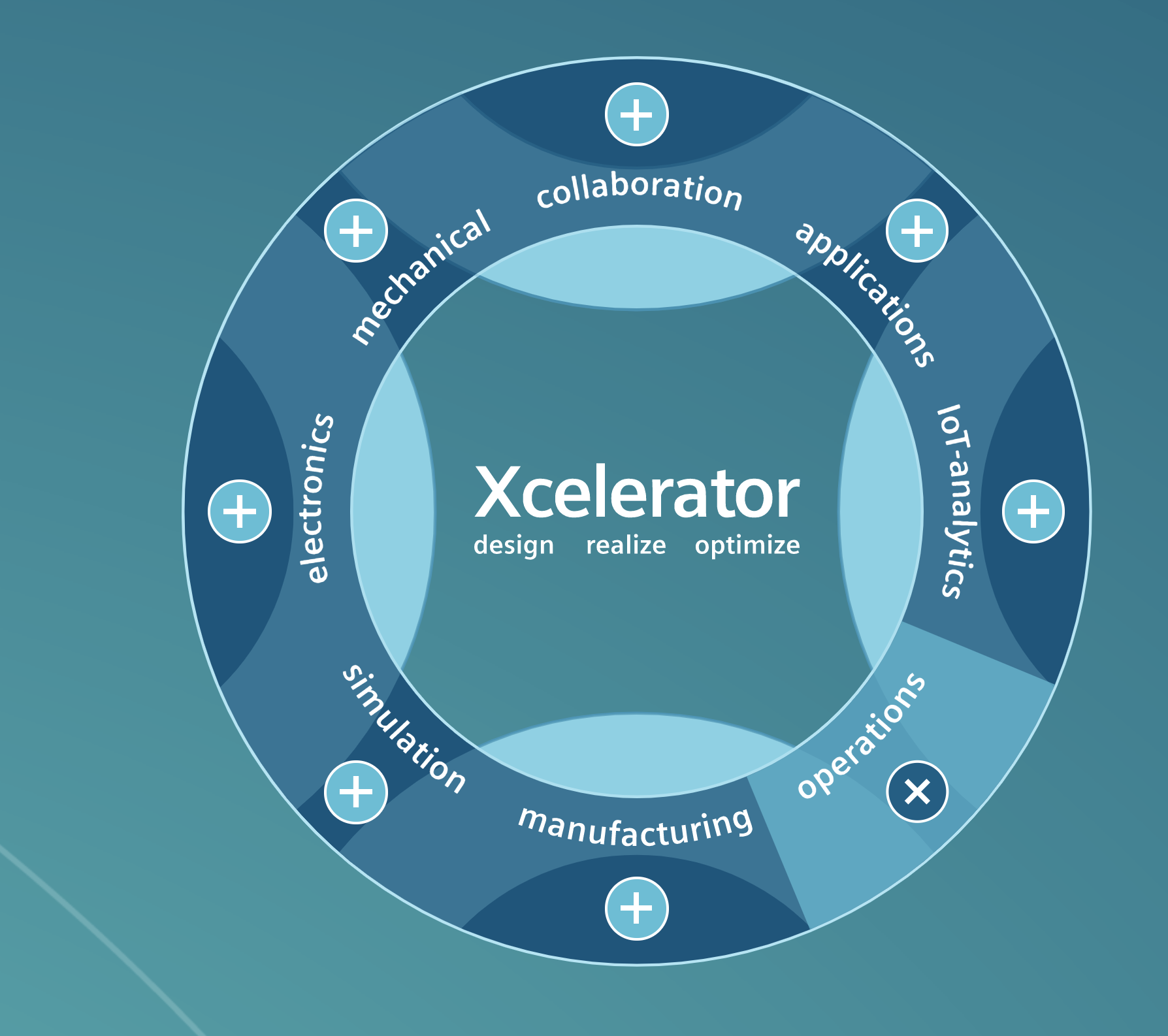 A multinational automotive OEM will be able to use XaaS to increase collaboration across its globally distributed supply chain, through secure collaboration between internal and multi-tiered supplier-led teams around the world. It can connect experts across engineering, simulation, manufacturing, and production, with Mendix's low-code capabilities to allow tailoring of the solution to meet specific needs.
In a conversation with analyst Allan Behrens of Taxol, Paul Nelson, Chief Technical Strategist at Northrup Grummond, says that the company's aerospace business has thousands of contracts with suppliers outside the company and he says "some days it's like each one of those contracts is like a joint venture with our customers. In a series of conversations conducted by Behrens for Siemens, customers repeatedly stressed the importance of openness. While this has been true for decades, it sometimes seems that vendors are slow to get the message. Customers still need better tools and more industry standards to make it easier to bring tools together.
On the other hand, for some time now, Siemens has stressed that an open environment has been key to its strategy. Former Siemens PLM CEO Chuck Grindstaff used to say that "we don't succeed until our customers succeed." While it may be Siemens' ambition to offer products to enable every stage of the comprehensive digital twin, the company is well aware that its customers may be working with tools from other vendors and as development moves all the way through the product, the number of different tools and suppliers multiplies. They still have to work together, which is why Hemmelgarn calls on customers to embrace complexity.
As Siemens Digital Industries works to better integrate its products, access to XaaS components will become easier. The company has introduced the Siemens PLM store where customers can add on to the portfolio easily on their own. Last May, the company also introduced Xcelerator Academy to help customers assemble the tools they need and put them to work.
What do we think?
Siemens does not insult anyone's intelligence by making it all look easy, but they can be faulted for being very abstract about their programs for their customers. No doubt, the Siemens team is proactive and helpful in their direct dealings with customers but it hasn't been easy understanding how exactly Siemens' tools work together until the introduction of Xcelerator. Xcelerator has really helped describe how the relationship between Siemens and their customers can work. The point is that the relationship with each customer might be very different.
I swear, every time I sit down to write about Siemens and about Xcelerator, I need to go back and look at the stories we've written before and at my notes from past meetings because there's always something new. It can be hard to find hard details and actual demos on the website. Rather, the company relies on meetings and conferences to reach out to customers and potential customers. For industries that tend to build big things that stay in operation for generations, that may be the way it has to be.
We believe Siemens has been the first to boldly articulate the possibility of a true, working digital twin and Xcelerator and now XaaS helps to define how that can happen.