Disguise Cloud is a suite of cloud-ready applications to store, preview, and review, all on one platform.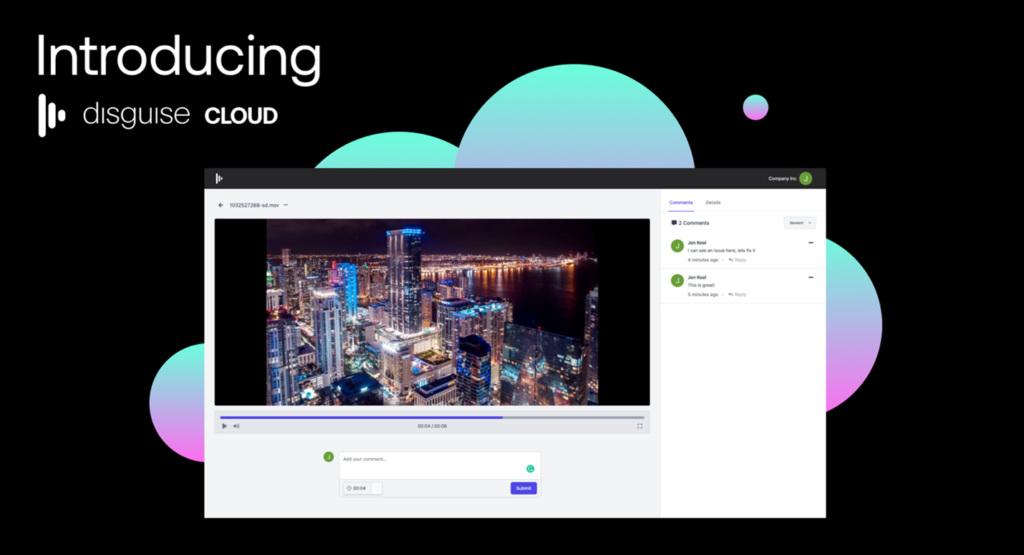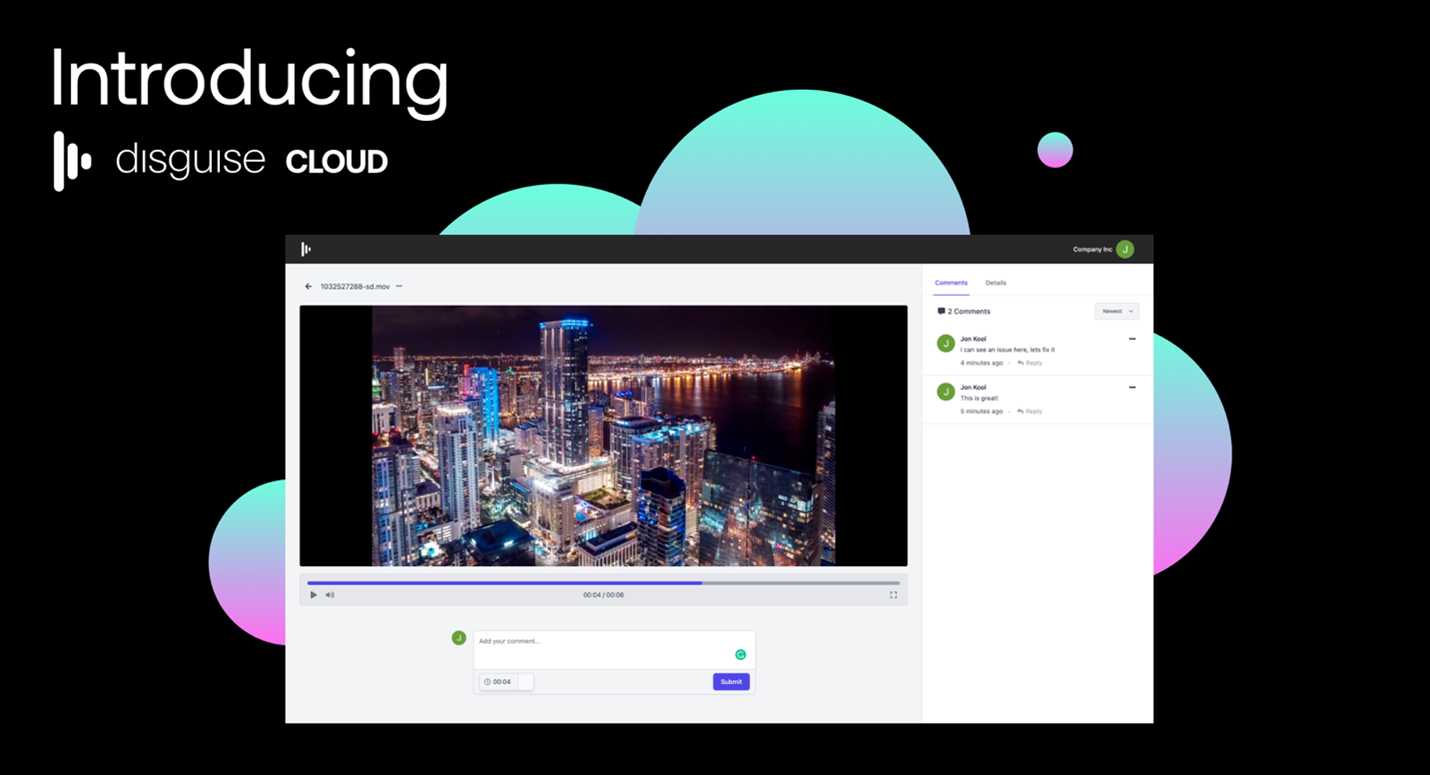 XR solutions company Disguise has introduced a new suite of cloud applications called Disguise Cloud, which will enable end-to-end remote collaboration across any M&E platform by seamlessly connecting remote clients to directors and others on set.
Disguise Cloud eliminates the need for remote teams to jump among cloud-based tools from different companies, which can result in duplicate files, a disjointed workflow, and multiple subscription costs. It simplifies remote collaboration by providing all the apps a team may need to store, preview, and review high-resolution media, tag content, and leave comments on projects in the cloud, all from one platform.
A major application of Disguise Cloud is Disguise Drive, a Web-based storage space for securely uploading and reviewing project media. It supports images, video, and 3D file formats.
Disguise Cloud is available on a free starter plan that includes one drive, 10GB storage, and up to three users. There is also a Pro and Studio version for $49 and $99 per seat, respectively.