Invests $12 million in the unofficial Meta Quest app store.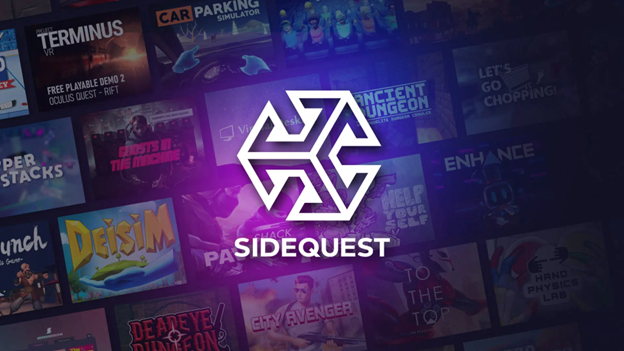 Google's investment arm, Google Ventures (GV), has shaken hands with SideQuest. Their platform is an unofficial alternative to the Meta Store, where users can download and play experimental games that would never make it to the official platform. GV recently announced a $12 million Series A investment into SideQuest, earning GV a spot on the company's board. This move might turn SideQuest into a main hub for the extended reality (XR) sector.
"Today, the SideQuest platform is taking off among VR developers. And SideQuest, the product, is the leading content aggregator and early developer testing ground in VR. SideQuest's ultimate goal extends far beyond these early days but is centered around the development on top of OpenXR, an open, royalty-free API standard, providing engines with native access to a range of devices across the mixed reality space. And the company has partnered with the likes of Meta on projects such as App Lab for Oculus Quest headsets," said MG Siegler, SideQuest's partner at GV.
SideQuest started in May 2019, days after Meta released their first VR headset. That's when cofounder Shane Harris wanted to publish his app in the Meta Store and was rejected. As a result, Harris and his wife, Orla Harris, built a platform to work around Meta's curation and released SideQuest. The Harris' platform largely expanded since then, now housing thousands of games and supporting other devices including Meta's competitor, the Pico 4 from Pico/ByteDance.
SideQuest continued to be popular even after Meta released their own experimental App Lab. According to the Harris couple, they even pushed Meta to release App Lab so users wouldn't have to go through the inconvenience of sideloading (installing software without using the approved app store). In the past year, consumers decided they would rather choose sideloading if it meant they got to use SideQuest, and the platform did not see a dip in users. This might have earned GV's attention.