Magic Leap doesn't actually leap to anything, but they persevere.
Magic Leap has launched its Lumin SDK, a plug-in for Unity and Uneal, after a long wait by developers wanting something/anything they can get to work on.  It will allow developers to build AR experiences for the Magic Leap One headset, which finally manifested itself at the end of 2017, but has yet to fully materialize. Instead, developers will have to work with a simulator.
Fans of the would-be headset to rule them all are finding clues about the headsets capabilities in the docs released with the SDK. Unreal offers information for developers to get to work, and they list features including:
Eye-tracking
Head tracking
Gesture and hand tracking
Room scanning and meshing
Spatialized audio
Microphone input
6DOF hand controller (Totem) tracking
Vulkan and OpenGL support
Use of Unreal Engine 4's desktop and mobile forward rendering paths
The Lumin SDK is from Magic Leap, and also from GitHub.
What we do know is that the Magic Leap One is a three-piece bundle with the Lightwear headset, a controller, and a pocket size Lightpack. The headset has cameras for eye-tracking as well as to capture the area around the wearer. It includes microphones that can record and project. All of which points to reasons why Magic Leap is so slowly making its way to the store shelves. It's coming with a lot of features including the company's unique technology to make digital objects snuggle in to actual reality.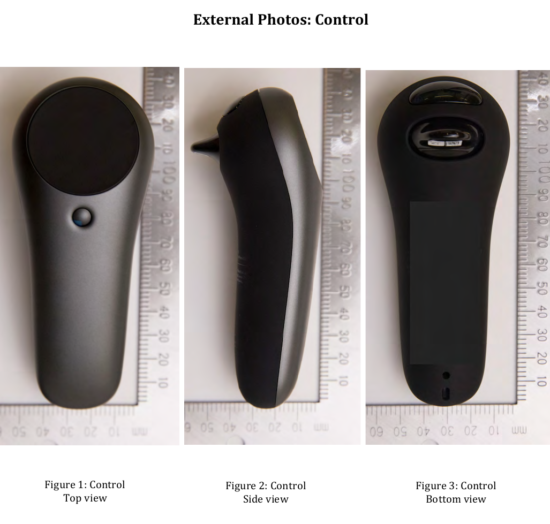 Internet detectives have also uncovered a patent application from Magic Leap issued in the last week of June that also provides clues to the technology the company is working on. The company described it to the South Florida Business Journal as "Totem technology."
The patent was filed by Samuel A. Miller, Senior Director of Systems engineering. It describes a method of displaying augmented reality by using an object as a totem to interact with a mixed-reality environment.
The Magic Leap device is almost, just about, really really really close, so leaks the company (like a sieve).
What do we think?
There is so much excitement around this device, it drives one to wonder: can the real thing ever meet the expectations that have built up around the device? Probably not.
But, the information that is coming out about the device and the technology the company hopes will make their device special, and an actual leap for AR speaks to the heartfelt desire this company has to be "The One." The potential of sensors galore, collecting what's going on inside the headset and around the headset including light and sound is exciting. These ugly, ungainly headsets are a phase (albeit a pretty long one considering the physical constraints, and also power requirements, etc., that are not so easy to overcome). The very pacing of Magic Leap's development and information release speak to the company's recognition of the very long game that is AR.
Magic Leap CEO Rony Abovitz is an inveterate tweeter. This one stands out: "A few last bits: I really believe in the endless, infinite, creative potential within people. We all have it. The real magic leap is when you realize what you already have."

Heck no, I don't know what he means or how it relates to a coming product. It's a Koan for the big shift coming down as digital reality and external reality meld.
I am a cynic by heredity and temperament, but I do not believe that cynicism serves discovery, and enlightenment. (Though it's pretty important for making investment decisions.) No matter what Magic Leap eventually gives us, I believe they are already moving the ball forward AR and I, like most of the AR community, can not wait to see what we get.