The holographic display company, Looking Glass Factory released a free plugin for Epic Games' Unreal Engine 4 today. The HoloPlay Plugin for Unreal helps content creators see, play, and interact with their digital creations in 3D within Unreal Engine. The UE4 plugin can be downloaded for free at https://lookingglassfactory.com/devtools/holoplay-plugin-for-unreal-engine. It works with all holographic displays offered by Looking Glass Factory.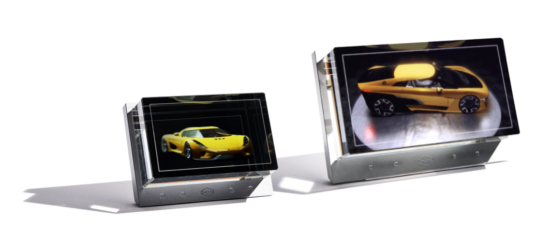 While content creators can visualize their models, worlds, and experiences in 3D in realtime with the help of the HoloPlay plugin, industries like automotive, architecture, mapping/GIS, medical imaging, and entertainment, are also going to benefits as these use Unreal Engine to view complex 3D environments. The plugin also manages quilts, which is a texture format that helps integrate light-field data from other sources.
The features of Unreal Engine plugin, HoloPlay, include:
Realtime 3D view of content in Unreal's Game View
Holographic 3D visuals in the editor and in builds
Support for buttons on Looking Glass displays
One-build deployment for 8.9-inch, 15.6-inch, and 8K units
Adjustable camera for clipping planes and FoV
Support for default image effects from Unreal, or customizable effects
Windows only (Linux/Ubuntu coming soon)
Leap Motion Controller support
Shawn Frayne, CEO & co-founder of Looking Glass Factory, says the plugin for UE4 is the result of constant demand by engineers and designers. He is hopeful that studios can now make holographic experiences never seen before.
The HoloPlay plugin for Unreal comes as these plugins:
HoloPlay—manages rendering and editor features

HoloPlay Editor—contains custom button functionality and styling
HoloPlay Runtime—contains 3D rendering and engine runtime logic

HoloPlayPro—enables Looking Glass Pro development
JoystickPlugin—receives input from SDL and create keys in UE4
LeapUnreal-3.0—enables Leap Motion development
SDL—reads input from the device
A more detailed description of the file structure can be found here.
Kim Libreri, CTO, Epic Games, said, "Having access to a glasses-free holographic display is a massive breakthrough, and presents an exciting prospect for teams working in immersive computer graphics, visualization and content creation. The Looking Glass holographic display provides a stunning level of realism, and we look forward to seeing the innovations that emerge with the support of Unreal Engine generated content."