IronCAD has announced the arrival of the Mechanical Extension for IronCAD. The extension offers some new content and more design and interface improvements. 
IronCAD is an alternative to the traditional parametric modeling applications such as Catia, Inventor, PTC Creo, Solidworks, et al. IronCAD doesn't have quite the distribution of its larger competitors, but it's a program that is designed to fit in with other design workflows with a combination of direct and history-based design approaches. Its headline features include an easy interface and an interactive drag-and-drop approach to modeling. IronCAD also offers designers pre-built models.
The latest addition to the IronCAD Digital Collaboration Suite is the new IronCAD Mechanical extension, designed for fabricators. It is an add-on for the Design Collaboration suite (DSC). IronCAD Mechanical includes pre-made designs for industry-standard fasteners, bearings, O-rings, piping, and flanges. New tools include steel stair structure creation with railing creation. The company also highlights Ghost State Manager Tool and a new Explode Tool.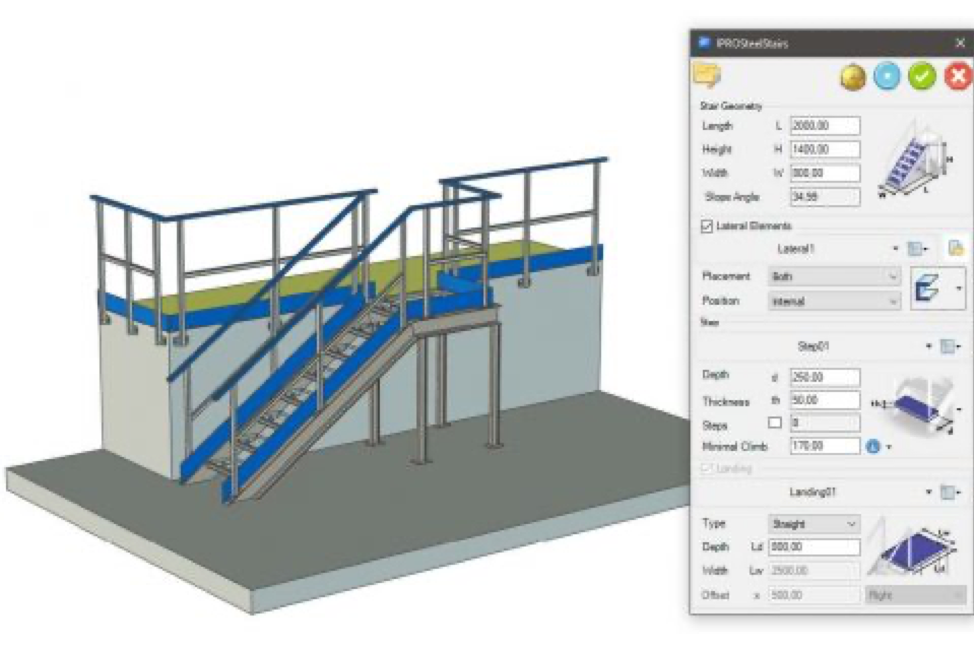 To learn more about the latest releases from IronCAD, have a look at their news page. Information about the Mechanical Extension is here.