Shepherd will simplify a motion capture shoot and provide operators with more on-set control of recording devices.
Today Faceware Technologies has launched Shepherd, its motion capture sync software. The company says Shepherd automates Faceware's ProHD headcam recording, and integrates with body motion capture systems like Vicon and Optitrack, to sync facial and body mocap recordings on Windows PCs and tablets.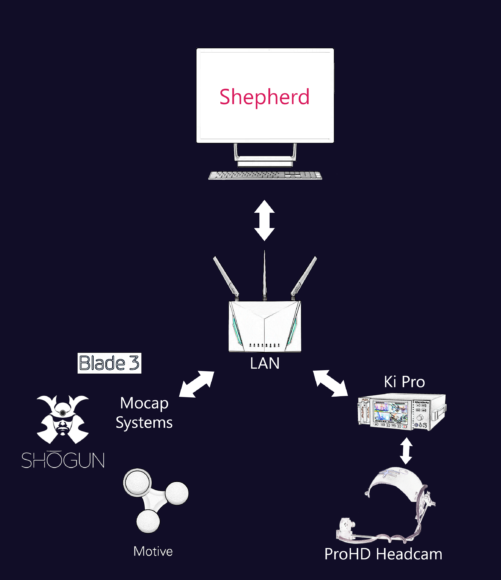 In mocap recording studios, operators work with multiple software to capture body and face motion. This can be a complex procedure. Peter Busch, vice president of business development at Faceware Technologies, says that Shepherd offers to simplify this by syncing a studio's face and body mocap pipelines, hence providing a consolidated and automated motion capture process.
Some features of Shepherd include:
ability to control recording and playback of multiple Ki Pro video recording devices
ability to start and stop facial recording at the body system's direction
eliminates the need to manually track take numbers, file names, and recording times
Shepherd is currently compatible with Vicon and Optitrack mocap systems to provide synced facial and body motion capture recordings. However, more integrations are expected in future as the software moves from Beta to public release.
Shepherd will be available via a Closed Beta with select partners starting in October 2018. A wider Open Beta period will follow in November 2018 with a public release scheduled for early 2019. Clients who are interested in a trial version of Shepherd or want to participate in the Open Beta can contact [email protected].