No virtual option, either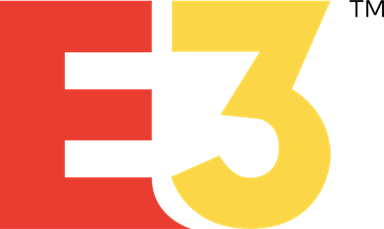 It's not an April Fool's Day joke. There will be no E3 show this year. And no one is laughing.
Organized by the Entertainment Software Industry (ESA), The Electronic Entertainment Expo, or as some started calling it, the Electronic Entertainment Experience, has always been a huge event for the video game industry. Since its inception in 1995, the yearly show has drawn huge crowds to show new game-related products and titles in addition to stuff on the horizon.
Then COVID reared its ugly head. It was no longer safe to be in close proximity to so many people. The 2020 event was canceled in its entirety after it became impossible to pivot to an alternative option. Nevertheless, ESA remained optimistic about the future, and at the time announced its intention to go forward with E3 in 2021. Later, though, the event was held as a virtual, online-only show with free attendance to all—professionals and the public alike.
E3 2022 had been planned as an in-person event—until it wasn't. Early this year, ESA said it would move E3 to an online event once again. But on March 31, 2022, media outlets were proclaiming the news that E3 was canceled in all forms due to concerns over the pandemic. Is that the end of E3? No, said ESA in a statement, promising that E3 will return in 2023 with a "reinvigorated showcase that celebrates new and exciting video games and industry innovations."
This is not the first time that the popular E3 experienced a rough patch.
E3 started out as a professionals-only event and remained so just a few years ago. Back then, it elicited coverage from well-known media outlets to the fanboy running a website from his parent's basement. Attendance varied, but it was considered substantial, averaging 60,000 to 70,000. Yes, 60,000 (more or less) eager people crammed into the Los Angeles Convention Center, pushing and shoving their way to the front of the line to hear gods of the industry speak, see the latest game graphics, or play a little bit of the action set for the next big release. It was sensory overload.
Each year it seemed that the show was getting bigger and more over the top. Each game developer and vendor trying to outdo those in the booth next to them. The costumes were growing more outrageous by the year, as were the props. Then, one year, a few of the big-name vendors had had enough—the costs of maintaining a booth were skyrocketing—and decided not to attend. Adding to their frustration was their contention that the event was drawing more of the general public than professionals.
In 2007 and 2008, E3 was given a major makeover resulting in much smaller events and a business focus. It wasn't a good fit, either. From 2009 until 2015, E3 went back to its larger numbers albeit with a limit on the attendees (45,000) and no admittance for non-professionals. After that, E3 tried to find its footing with various methods of managing the crowds and the crowd makeup. Things were moving ahead and seemed to be on track until COVID arrived.
Mark your 2023 calendars cautiously.