Been curious? Want to see one?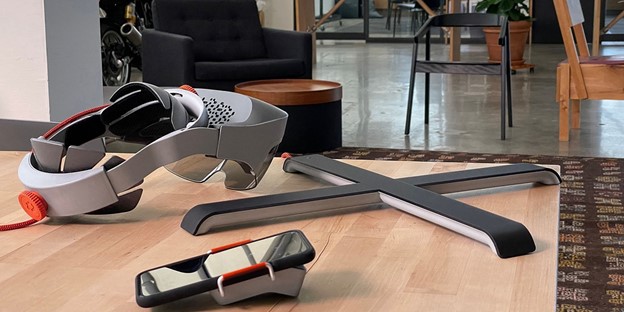 AR headset and system builder Campfire is going on the road to show off their wares. If you live in or near Austin, Brooklyn, or San Francisco you can see one.
July 14, Brooklyn, 9AM – 7PM
August 11, Austin, 9AM – 7PM
September 8, San Francisco, CA  9AM – 7PM
Campfire is a new startup focused on holographic collaboration for design and engineering workflows (see story). The company has created a new generation of devices and applications that enable distributed teams to work with 3D models. The Campfire Headset delivers a 92° diagonal field-of-view in AR and a new level of comfort in VR.
The Campfire Console acts like a holographic projector to bring the intuitiveness and robustness of traditional monitors to shared holographic experiences.
The Campfire Pack turns a phone into a powerful controller to reduce the learning curve of dedicated controllers and gestural interfaces.
The Campfire Scenes app enables users to create, share, and control scenes composed from 40+ types of CAD/3D files.
The Campfire Viewer app enables users to work within 3D scenes alone or during video calls using a Campfire Headset, tablet, or phone.
You can register here to request an invitation for the events.