Continues its traditional spring multi-product rollout as the company extends its reach to the cloud.
There are certain staples we can count on when NAB rolls around. One of those is a product barrage by Blackmagic Design, and this year is no exception, as the company announced a handful of new products and updates just prior to the start of the trade show, including a major cloud collaboration update to DaVinci Resolve 18, the new Cloud Store network storage solution along with Mini and Pod offerings, a new HyperDeck Shuttle HD recorder/player, and more.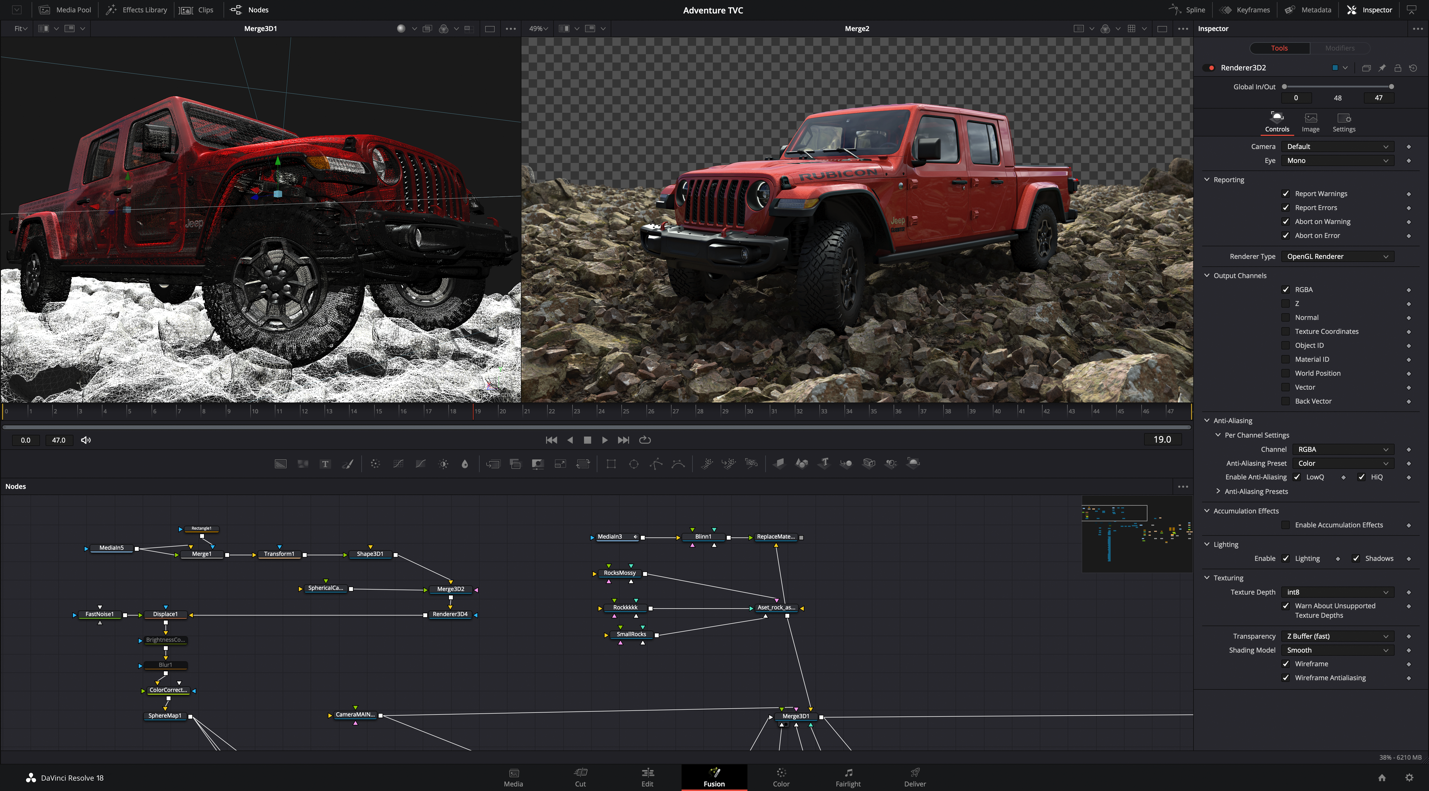 DaVinci Resolve 18
DaVinci Resolve 18 is a major new cloud collaboration update featuring cloud-based workflows that allow multiple editors, colorists, VFX artists, and audio engineers to work simultaneously on the same project, on the same timeline, from any location. It also supports Blackmagic Cloud for hosting and sharing project libraries on the DaVinci Resolve Project Server in the cloud.
"This is a major release that revolutionizes remote project collaboration using cloud-based workflows," said Grant Petty, Blackmagic Design CEO. "With Blackmagic Cloud, customers can collaborate on the same timeline anywhere in the world. The new DaVinci proxy workflow makes working with proxy files or camera originals seamless, relinking in just one click."
Colorists have several new tools available to them in DaVinci Resolve 18, including the new object mask located in the magic mask palette that can recognize and track the movement of thousands of unique objects. This update also includes new Resolve FX AI tools powered by the DaVinci Neural Engine, which isolates animals, vehicles, people, and food, as well as other elements, for advanced secondary grading and effects.
The new depth map effect lets customers instantly generate a 3D depth matte of a scene to quickly grade the foreground separately from the background, and vice versa, to bring attention to action in the foreground, help interview subjects stand out, or add atmosphere in the background of a scene. The surface tracker, meanwhile, enables users to apply graphics to surfaces that warp or change perspective. And the ultra beauty tool helps address general imperfections on a subject by smoothing skin and recovering detail for natural, complementary results.
What's more, GPU acceleration in DaVinci Resolve 18 enables the generation and display of paint brushstrokes in real time when performing cover-up work or graphic design. Instant visual feedback allows customers to assess their work and make corrections in any stroke style or shape.
The DaVinci Resolve 18 free public beta is available now for download from the Blackmagic Design website. 
Blackmagic Cloud Store and more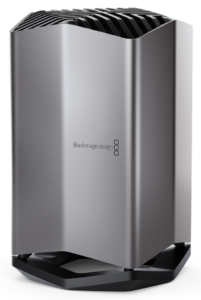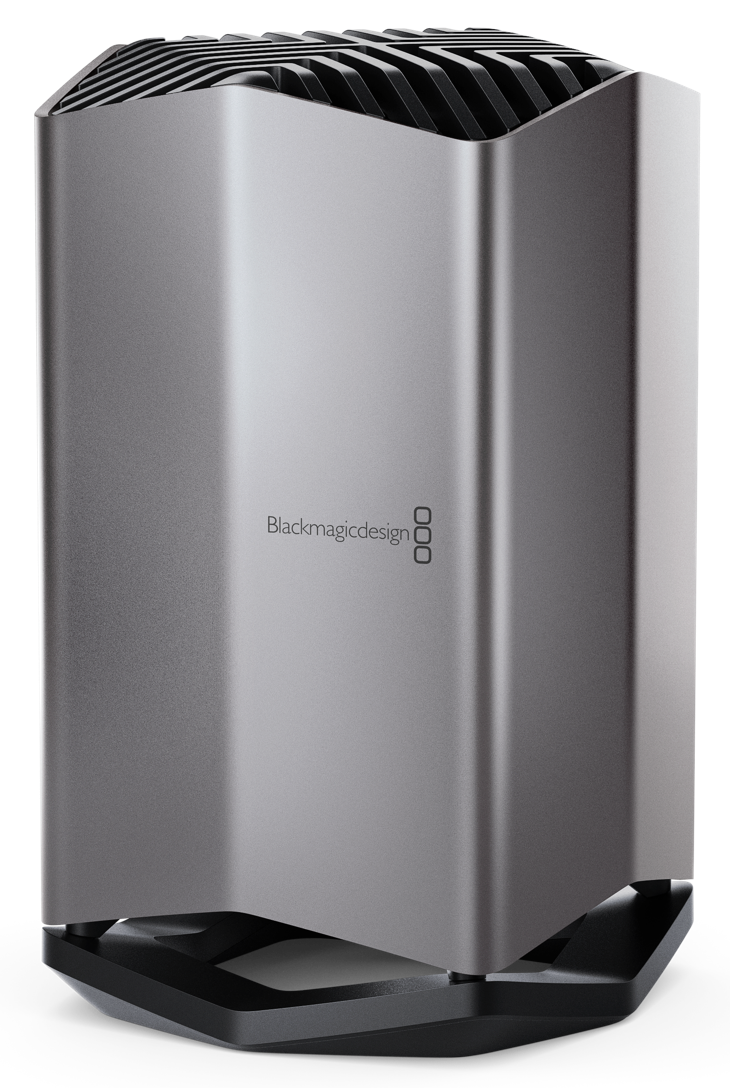 In its continuing effort to embrace a cloud workflow, Blackmagic Design announced three cloud storage devices that suit the needs of a range of users, whether they are large studios, boutiques, or individuals.
At the high end is Cloud Store, an extremely high-performance network storage solution with four 10G Ethernet connections and a parallel memory core that can sustain maximum possible transfer speeds on each 10G Ethernet port, all at the same time. It is ideal for film and television where large media files need to be shared between multiple users for editing, color correction, audio post, and VFX work. It even handles massive 12K Blackmagic RAW digital cinema files.
Unlike IT industry storage products that are rack-mounted and have loud cooling fans, the Blackmagic Cloud Store features an elegant vertical design that's portable and extremely quiet. Internally it has an array of flash memory cards working in parallel for speed and data protection. The four 10G Ethernet ports operate as a switch, so customers can connect four separate computers or they can work together using "link aggregation" for a massive 40G Ethernet speed. There is also an HDMI monitoring output so customers can watch a live graphic view of the storage operating on a TV or monitor.
The Blackmagic Cloud Store is available in 20TB, 80TB, and 320TB models. As Petty points out, it is private storage that customers can control, totally disconnected from the Internet. And what's more, there are no subscription costs, no monthly licensing fees, and no usage or data tracking.
Blackmagic Cloud Store will be available in the second quarter of this year. Pricing starts at US$9,595.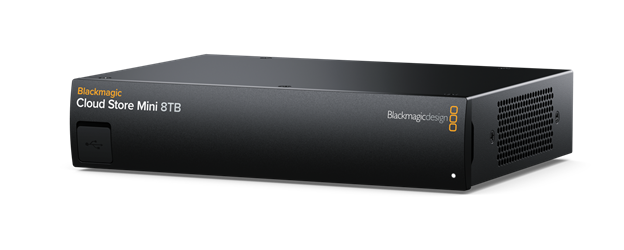 For those needing a more affordable storage model, Blackmagic Design unveiled the Cloud Store Mini, with a compact rack-mount design and quiet cooling. It has four internal M.2 flash memory cards for 8TB capacity and a RAID 0 configuration. And with 10G Ethernet built in, the device is extremely fast. Additionally, the Cloud Store Mini also has HDMI monitoring output for a live status of the memory core.
"Unlike cheap storage products from office supply stores, Blackmagic Cloud Store Mini is much faster and is designed for the film and television industry," said Petty, noting, it, too, has no subscription or licensing fees, and no user data tracking.
The Cloud Store Mini is available now for US$2,995.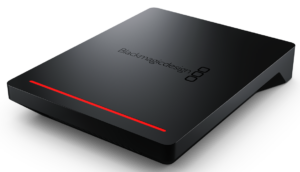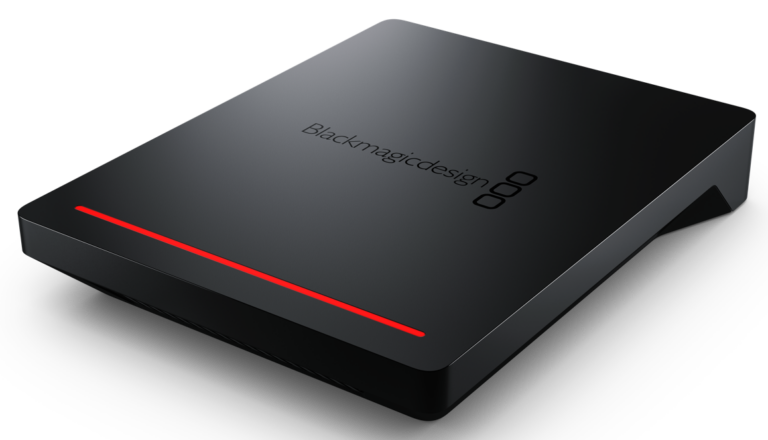 Rounding out the trio of storage devices is the compact Cloud Pod, which enables users to build their own network storage using any USB-C disk that they already own. According to the company, customers can record onto USB-C flash disks and then use the Blackmagic Cloud Pod to make the disk available on the network for multiple editors and colorists to use.
Features include high-speed 10G Ethernet and Dropbox sync, so customers can cache files locally and share them with everyone on their network. It includes an HDMI monitoring output for a real-time view of the network storage status.
Blackmagic Cloud Pod is available now for US$395.
HyperDeck Shuttle HD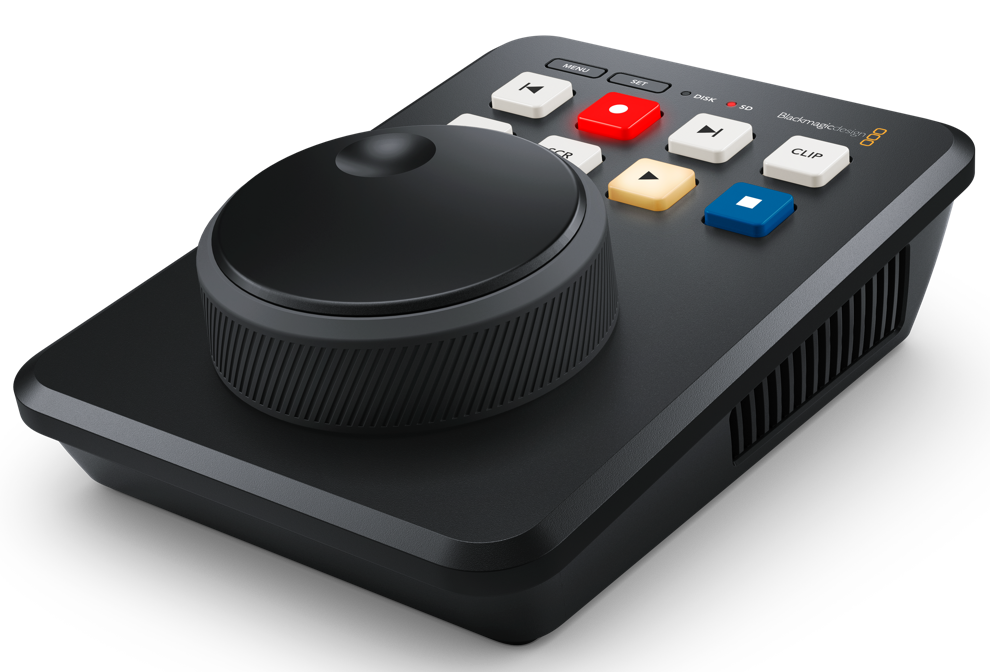 In addition, the company rolled out the HyperDeck Shuttle HD, a new recorder/player designed for the desktop as an on-demand media player, so it can be used as a master recorder and as a clip player. It supports recording and playback for ProRes, DNx, and H.264 files, as well as PCM or AAC audio. It is available now for US$495.
HyperDeck Extreme 4K HDR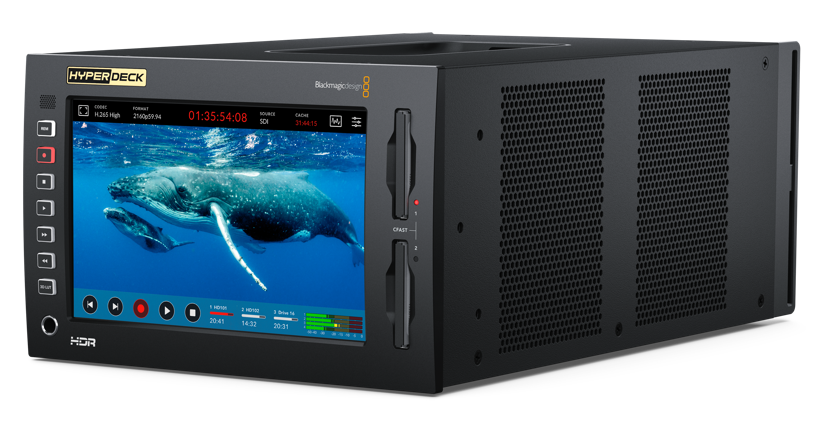 Lastly, Blackmagic Design introduced a new broadcast deck with advanced H.265 4K recording, featuring a touch-screen user interface with built-in scopes and an HDR screen. The HyperDeck Extreme 4K HDR will be available in April 2022 for US$2,995.