The new mobile workstation touts better performance in a portable design that's ideal in the 'work from anywhere' era.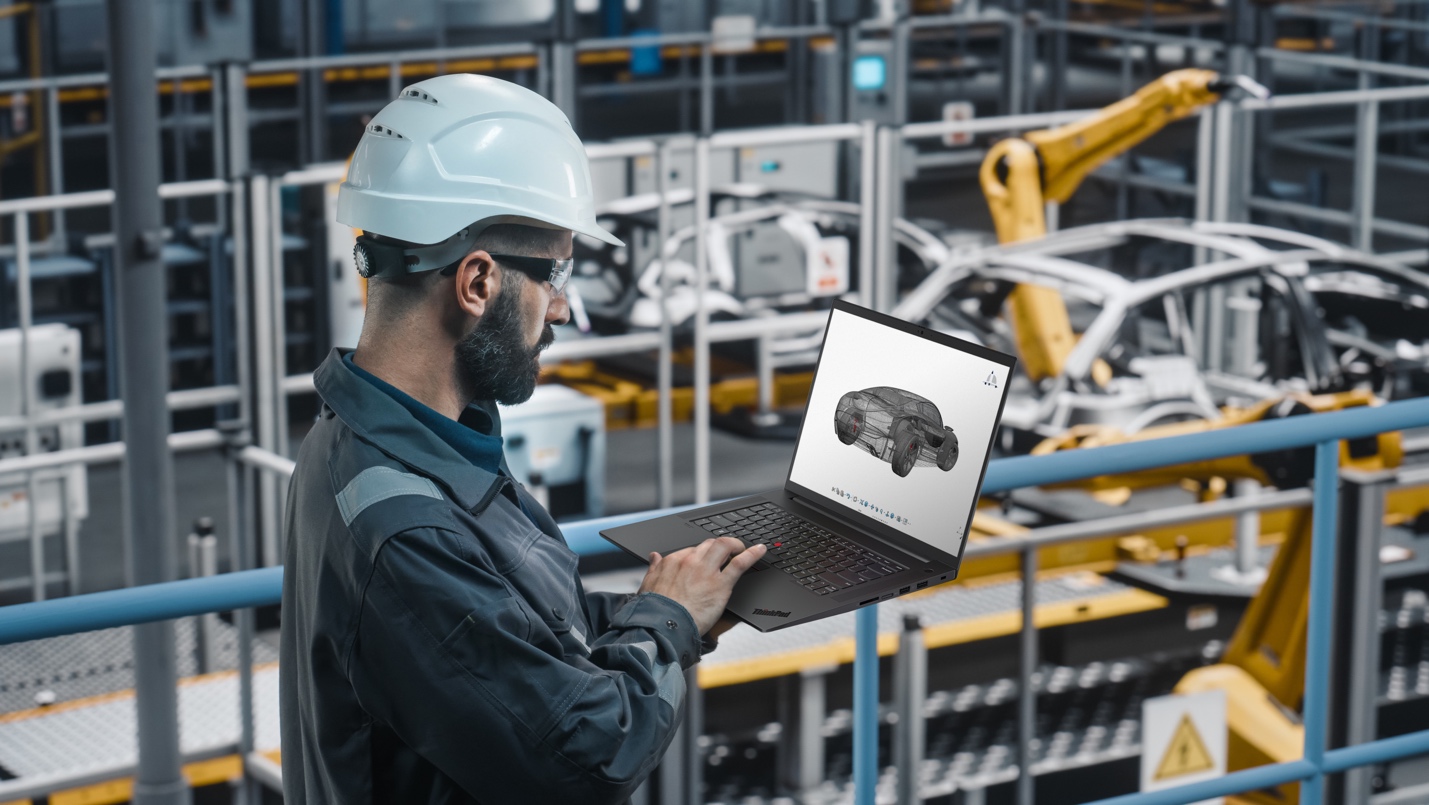 The lives of today's artists, engineers, and designers are complicated. Their work locations are often fluid and unique as they find themselves working from home, at offices, from customer sites, and even at the beach—possibly all in the same day. To satisfy their multiple and diverse work environments, these users—whether they are in the M&E, architecture, engineering, automotive design, medical, or other industry—need a workstation that is both powerful enough to handle their complex tasks and yet portable enough so it can be taken on the go.
With this in mind, Lenovo has introduced the next generation of its ThinkPad P1 mobile workstation, whose sleek design is visually attractive, though what's hidden inside is to be admired even more.
The new ThinkPad P1 Gen 5 is built on the design of the previous generation, with its thin and light form factor, while delivering faster performance and double the storage capacity (up to 8TB M.2 PCIe Gen 4 NMVe SSD storage), thereby increasing read and write speeds. The new ThinkPad P1 also comes with the latest 12th Gen Intel Core processors and support for up to the Nvidia RTX A5500 or GeForce RTX 3070 Ti/3080 Ti GPU.
In addition, the machine contains features such as 5G2 connectivity, a 90 WHr battery, a 165 Hz refresh rate display option, 64GB DDR5 4800 MHz memory, and a high-resolution FHD camera. Now with a liquid metal thermal design, the P1 provides improved cooling. It also sports 5G connectivity.
The mobile workstation further sports a 16-inch low blue light display with a 16:10 aspect ratio, along with X-Rite color calibration and Dolby Vision.
The ThinkPad P1 Gen 5 mobile workstation will be available later this month at a starting price of $2,329.