Avail all the Pro features for free now on desktop, mobile, and tablet.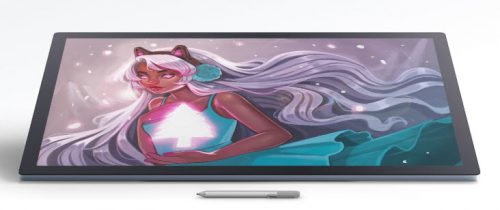 Autodesk has announced that its Sketchbook Pro version is available for free to all, starting May 2018. Autodesk SketchBook Pro has been a recommended digital drawing software for drawing artists, creative professionals, and anyone interested in drawing.
Previously, only basic app was free to download and use. Pro version features were available after purchasing monthly or annual subscription. This is not applicable anymore. An FAQ page on Sketchbook website says that all the Pro tools like perspective guides, flood fill, an assortment of layer effects, brushes and many more are available to all users at no cost. The users who were buying monthly subscriptions will not be charged now as the plans will not auto-renew. The annual subscription users are in bad luck as Autodesk is not going to refund amount for unused months.
In addition to Android and iOS, Autodesk SketchBook is available for Windows 10 and Desktop (Windows/Mac/MAS) version. SketchBook for Windows 10 can only be purchased through the Microsoft Windows Store. This version excludes the features for now: transparent color, layer grouping, French curve, text tool, FlipBook, crop tool, image adjustments, and distort. SketchBook for Desktop (Windows) only runs on Win64 devices and can only be downloaded from the SketchBook website. It contains the full feature set, claims Autodesk.
Regarding the future of SketchBook app, Autodesk has assured its users about the continuous development of the app while focusing on adding functionality for designers, architects, and animators.