Delivering on AU promises, Autodesk rolls out Takeoff to follow Autodesk BIM Collaborate.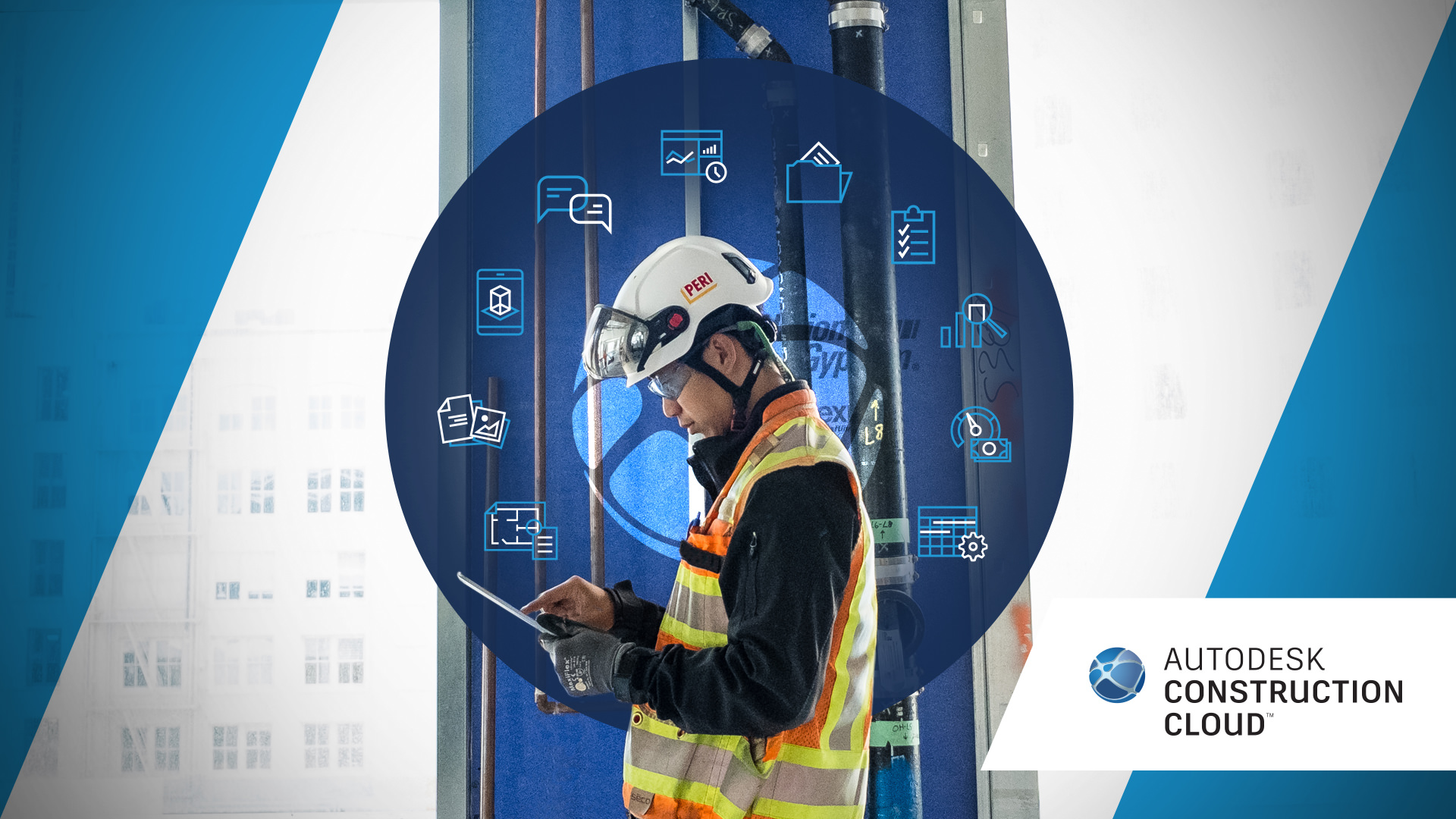 Since its debut in 2019, the Autodesk Construction Cloud has been growing and a structure has been developing. The company has been adding on to its Construction portfolio with small affordable basic capabilities, data management tools, and targeted applications. This month, the company announces the availability of several new tools and services after last month's rollout of BIM Collaborate and Autodesk Build in 2020.
Autodesk Build was essentially Autodesk's distillation of its acquisition of PlanGrid for its Construction Cloud platform of products. The company says Build unites the project management and field collaboration elements from BIM 360 and PlanGrid and adds new features to connect the office and the field. In addition to project management, Build has tools to ensure quality with issue tracking, safety compliance, and cost control. At the time of Autodesk's introduction of Build, the company also promised to follow up with additional tools that were shown at Autodesk University as part of BIM Collaborate.
Build subscriptions include access to Autodesk Docs and the PlanGrid Build Mobile app. It starts at $39/month with a limit of 550 sheets. For larger companies and projects, Autodesk offers a step up for $69/month and up to 5000 sheets. The unlimited subscription is $129/month.
With the BIM Collaborate introduction, Autodesk filled in the links for its CDE (Common Data Environment) with the incorporation of Autodesk Docs into the AEC Collection, meaning BIM 360 and the Construction Cloud family. Collaborate brings together the BIM teams working with virtual models and the construction teams for planning and coordination. It includes estimation and evaluation and involves whole teams rather than isolated specialists so that functions like clash detection belong to everyone involved in planning and carrying out construction. While different teams may have developed their own models, the point of BIM Collaboration is to provide teams with one model to work with.
BIM Collaborate also includes access to Autodesk Docs and is available in a base package. It starts at $59 a month. The Pro version is available for $79/month and includes BIM Collaborate, Revit Cloud Worksharing, Collaboration for Civil 3D, and Collaboration for Plant 3D.
Autodesk Takeoff, previously announced as Autodesk Quantify, is complementary to Autodesk Collaborate and relies on Construction Cloud's common data environment (CDE) to develop quantification workflows. Takeoff enables more accurate takeoffs and enables automated quantities from 3D models. Takeoff is available for $99/month.
Autodesk's mission for its cloud-based BIM tools is to bring together the disparate teams involved in the industry. Autodesk quotes its industry customers who complain that different groups tend to follow parallel paths as they gather and disseminate information for takeoff and budgeting, track productivity, etc.
Is all this sounding familiar? People who follow Autodesk will recognize a lot of it. Autodesk's EVP Amy Bunszel and VP/GM, Autodesk Construction Solutions, Jim Lynch laid out a lot of this at Autodesk University, and now the actual products are arriving as they are polished up for public consumption. That is the way of the cloud.
During Autodesk's Q4 financial call to investors, CEO Andrew Anagnost summed up the main Construction Cloud components. He said the Common Data Environment underpins all of the Construction Cloud and provides seamless navigation, integrated workflows, and project controls.
Anagnost sums up the new products saying:
"Autodesk Build brings together the best of PlanGrid and BIM 360 with new functionality, which, along with Autodesk Quantify and BIM Collaborate, creates a comprehensive suite of field construction and project management solutions. For our design customers, BIM Collaborate Pro extends the capabilities of BIM 360 design on the new platform to create a more seamless exchange of project data between design and construction."
He also told investors that Autodesk will introduce itself to customers with Build. He said, "We're going to lead with Build, and we're going to lead with Build in many places. And that's going to give us a chance to not only drive successful international expansion but also continue to lap some of our competitors in the rest of the market, especially in places like the mid-market."
Customers can expect to see the work Autodesk has been doing with Construction Cloud as a blueprint for future development. He said, "our strategy is to combine organic and acquired software in existing and adjacent verticals to create end-to-end cloud-based solutions for our customers that drive efficiency and sustainability."
What do we think?
Autodesk has long talked about the BIM game, but with Revit, it only had one big "solution." For a long time, Revit was Autodesk's answer to all BIM questions. Now, BIM 360 is winning friends as a tool that could better connect disparate teams, but it added on a subscription price of $945, which some Revit customers found irritating. Now comes three more add-ons. They're not quite as expensive as BIM 360 or Revit but it all adds up. Autodesk has promised new licensing options. For many companies, it might not be the money so much as it is the shifting landscape.
On the Autodesk side, we'd guess the company is trying to deliver the meat of its product lined for AEC design and build, and then we'll see the arrival of different packages. The company has talked about the possibility of metered pricing in addition to subscriptions.
We know there's plenty more to come, Autodesk has been extremely active on the building and construction front.
Last month Autodesk rolled out a beta version of its Tandem Digital Twin platform, which was introduced at AU 2020.
This month the company announced the acquisition of Innovyze, a water and wastewater software company, for $1 billion. It's a huge acquisition for Autodesk and puts the company on the same runway as Bentley Systems.
Autodesk is clearly determined to make itself a competitive power in building, construction, infrastructure as well as design. The company has been determined before, but they haven't always committed the money and effort that's gone into building the Construction Cloud. The company has accomplished a lot in the three years since it began.