Free new FCP extension lets everyone on the team participate in the edit process.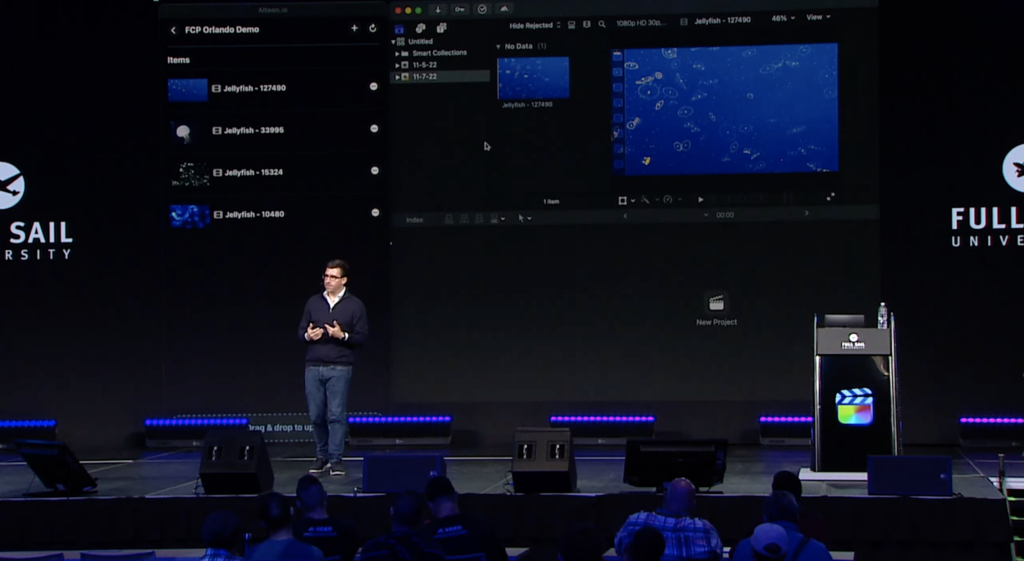 Alteon.io, founded in 2020, is a subsidiary of Third Summit, a collection of companies offering digital media and advertising products to the mid-tier marketplace. Alteon, at the moment, is the company's flagship product. It provides an all-in-one, cloud-based hub for video production and content management. This year, Alteon has hit the hustings to celebrate its two very important partnerships and establish a position in the video workflow of small business producers, which it should not surprise you to know is most video producers are individuals and small business owners. You could say the company has been spawned by the epidemic.
Last year, Alteon announced its new alliance with Adobe's Premiere Pro, which included an extension for the program that allows users to share content via a link. People do not have to have an Alteon subscription to use the extension, which allows them to upload content and collaborate with other people on a project in the cloud.
This year, the company is celebrating a similar relationship with Apple's Final Cut Pro, as Alteon introduced a similar extension for FCP. The extension allows people on a project to complete an end-to-end project from within FCP; it includes file download, and they can upload content, create proxies, synch content remotely, and comment—all while preserving the folder structure defined by the project's owners.
The extensions are free. Alteon is featured on the Apple Final Cut Pro Ecosystem page. Adobe Premier Pro users can find Alteon on Adobe Exchange App manager.
Also this year, Alteon announced support for Blackmagic RAW at IBC this past September in Amsterdam. Users can upload files and automatically generate proxies. That announcement also raises the obvious speculation that the company could offer an extension for Resolve, but the company has made no announcements on that front.
The pull of the cloud is now undeniable. Alteon cofounder and CEO Matt Cimaglia founded his Third Summit in 2019 after a career in video production with NBC News and as an independent video producer. Third Summit supports a community of users to help put people and jobs together. The company is all in on Web3 technologies including blockchain and NFTs. Third Summit was founded at an auspicious time—if you can do the contortions necessary to consider the dawn of a pandemic auspicious. The company has clearly benefitted from the renewed interest in remote workflows and the boost for influencer videos in the industry.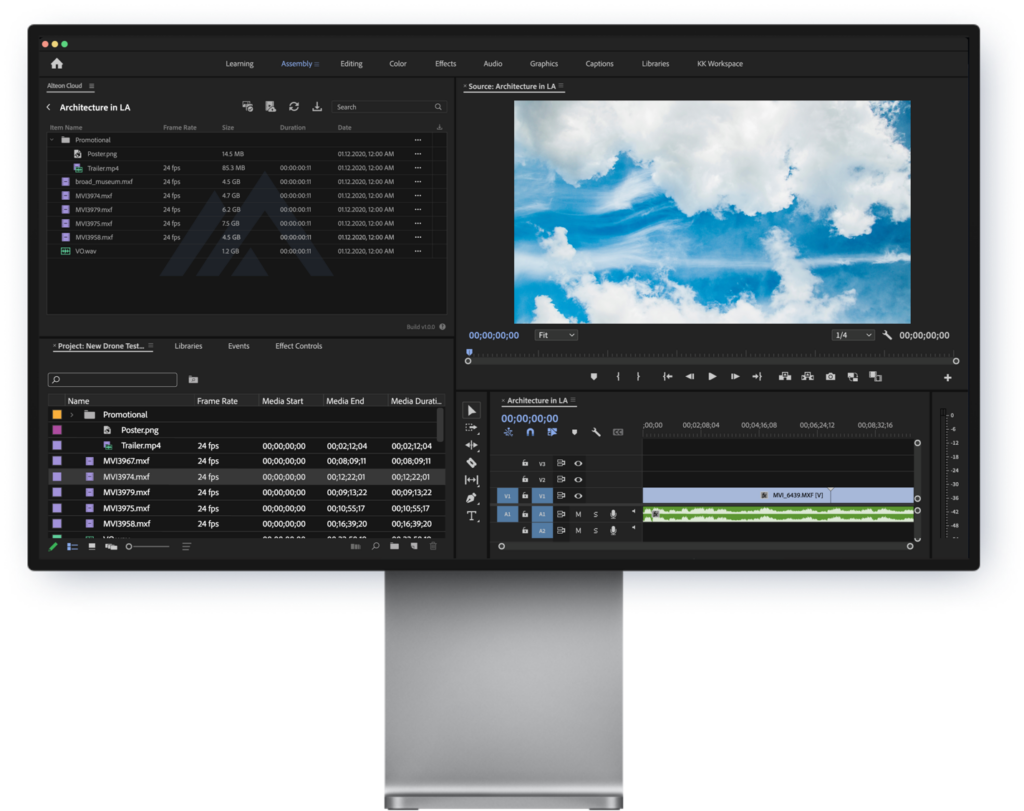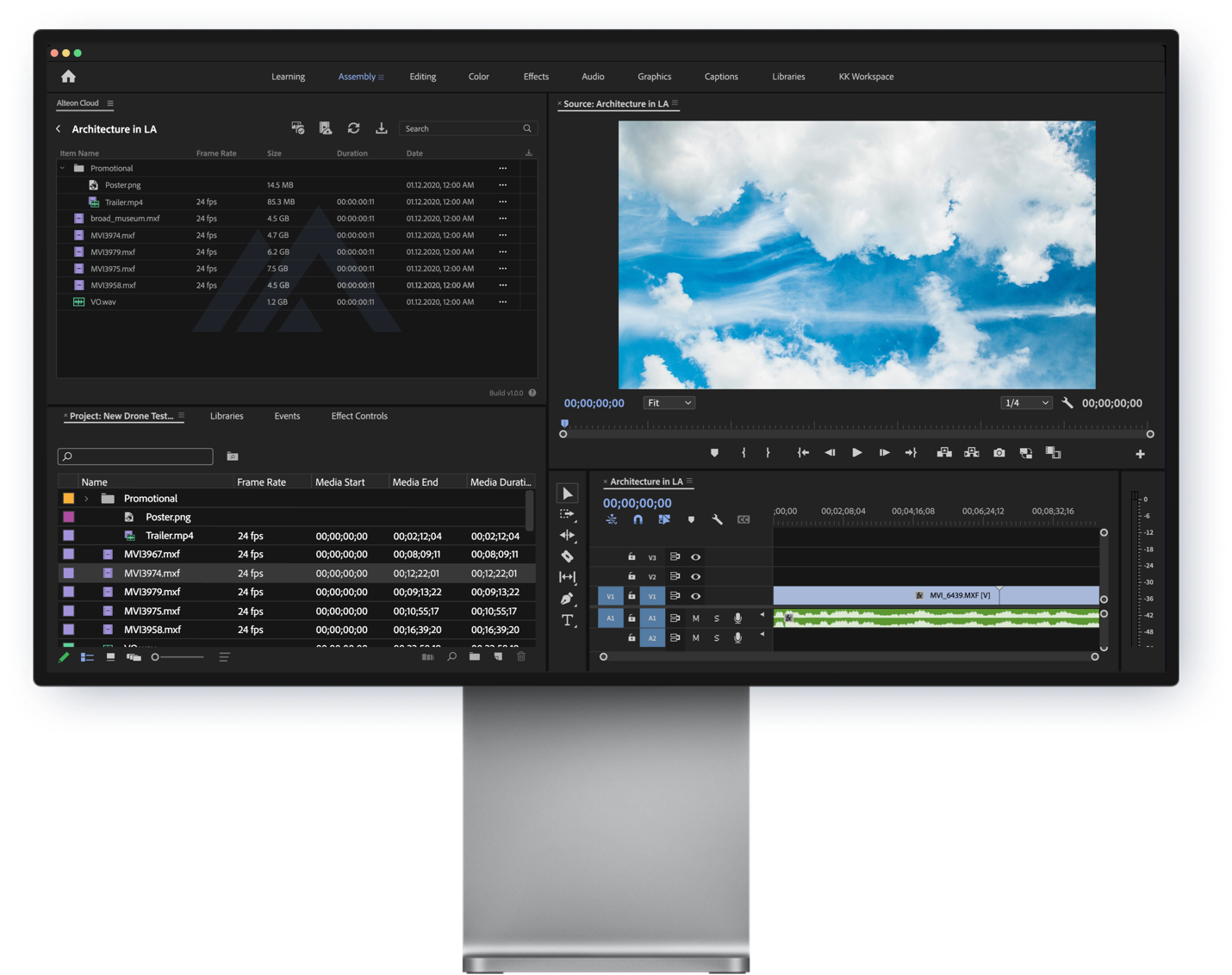 Upon founding Third Summit, the company developed Alteon.io for the IBM Public Cloud. At that time, Cimaglia noted that through his career, he began to understand the big disparity between resources available to people working within a large enterprise and those working in small companies, as contractors, or freelancers. Working in a large enterprise like NBC, Cimaglia had vast resources with dedicated IT and access to the newest technologies. But, working as a small company, he says he recognizes that individual freelancers, midsize studios, or even in-house brand managers don't have anything like access to new tech, training, and maintenance. He says small producers are more likely to resort to ad-hoc solutions including freemium storage solutions and physical hard drives. As a result, he recognized a real need for a company like Third Summit and Alteon, dedicated to smaller companies.
The biggest problem with ad hoc and DIY-style IT is disorganization—where is the content, what is it called, etc. Cimaglia says Alteon.io enables customers to manage products more effectively and provide efficient digital workflows.
As of this writing, Cimaglia is currently on a five-city speaking tour across the US with the FCP Global Summit, teaching Final Cut Pro users how Alteon's workflow extension helps optimize the creative process. It's been some time since I've attended, but I can say these events are great at helping people make connections as well as providing valuable information. There is real strength in the FCP community. Even Apple personnel tend to be more relaxed and communicative when away from the Apple mother ship.
On the FCP front, Alteon pledges to add deeper integrations and more options for streaming, rendering, and syncing keywords and comments within Final Cut Pro.
So, how much does it cost? There is a free 10GB version that offers storage and uploads with automatic transcode video and proxies. A standard subscription is $9.99 per month with 250GB. A premium version is available for $29.99 per month and includes 1TB of storage. All three plans allow unlimited projects.
What do we think?
We'd imagine Apple was particularly happy to welcome Alteon into its network since Adobe has acquired Frame.io.
Apple is a little bit of a laggard on cloud-based technologies. It has put all its resources into iCloud+, with additional memory for email, images, Find My apps, HomeKit support, and new apps as they come along. Alteon.io beefs up Apple's FCP power and flexibility.
The comparison with Frame.io is also interesting as Adobe has drifted further towards large companies and enterprise partners, but both companies are accessible price-wise.
Frame.io is notable for its connected camera workflows that allow footage to be directly uploaded to the cloud. Frame.io is doing this through an alliance with Teradek. Alteon also has a deal with Teradek. So again, we can see how Apple's alliance with Alteon gives Apple a boost in advanced technology including Third Summit's fascination with Web3.
Video production is going to the cloud, no doubt about it, but on the way, it's going to gain new power on the ground.