Deal challenges Salesforce and incumbents with the ability to build a modern CRM with an industry focus.
At Adobe Max and Adobe's Summit earlier this year, CEO Shantanu Narayen reaffirmed the company's close alliance with Microsoft to build its digital experience platform. After Adobe Max, the two giants announced the addition of a third power, C3.ai, to combine their tools to build C3 AI CRM. The three partners will build on Microsoft Dynamics 365, the marketing automation expertise from Adobe Digital Experience, and C3.ai's experience putting AI to work in industrial applications including financial services, oil and gas, utilities, manufacturing, telecom, public sector, healthcare, defense, intelligence, automotive, and aerospace.
The partners have agreed to build a joint go-to-market offering with an integrated suite of industry-specific AI-enabled CRM capabilities for marketing, sales, and customer service. The companies plan to build dedicated sales teams to target enterprise accounts across multiple industries and take advantage of networks already in place through agents and industry partners.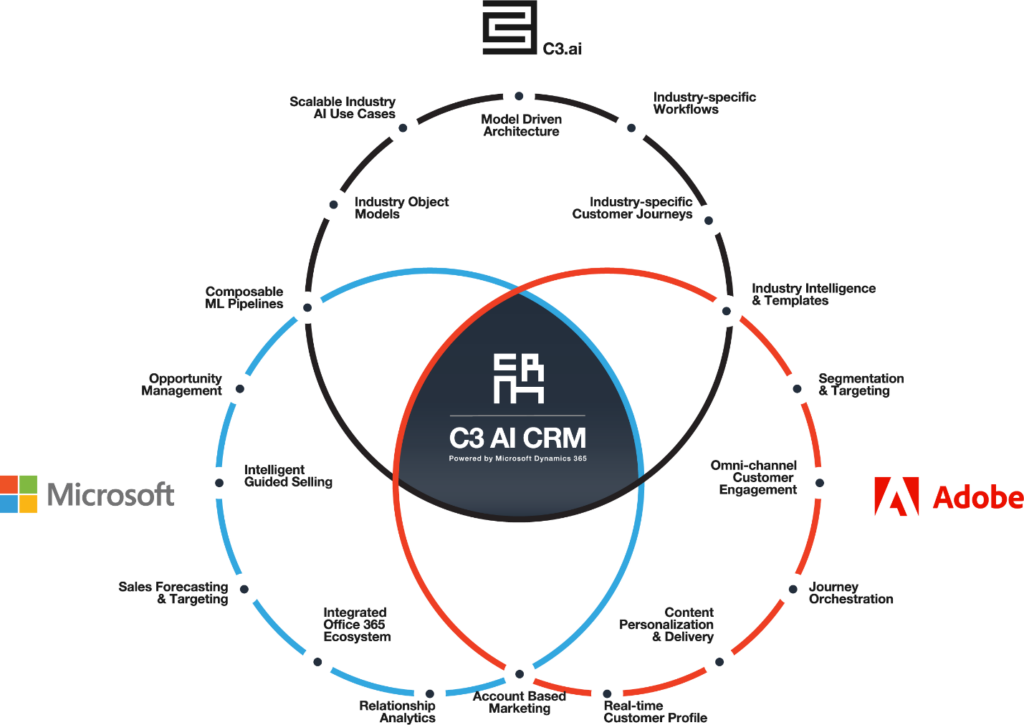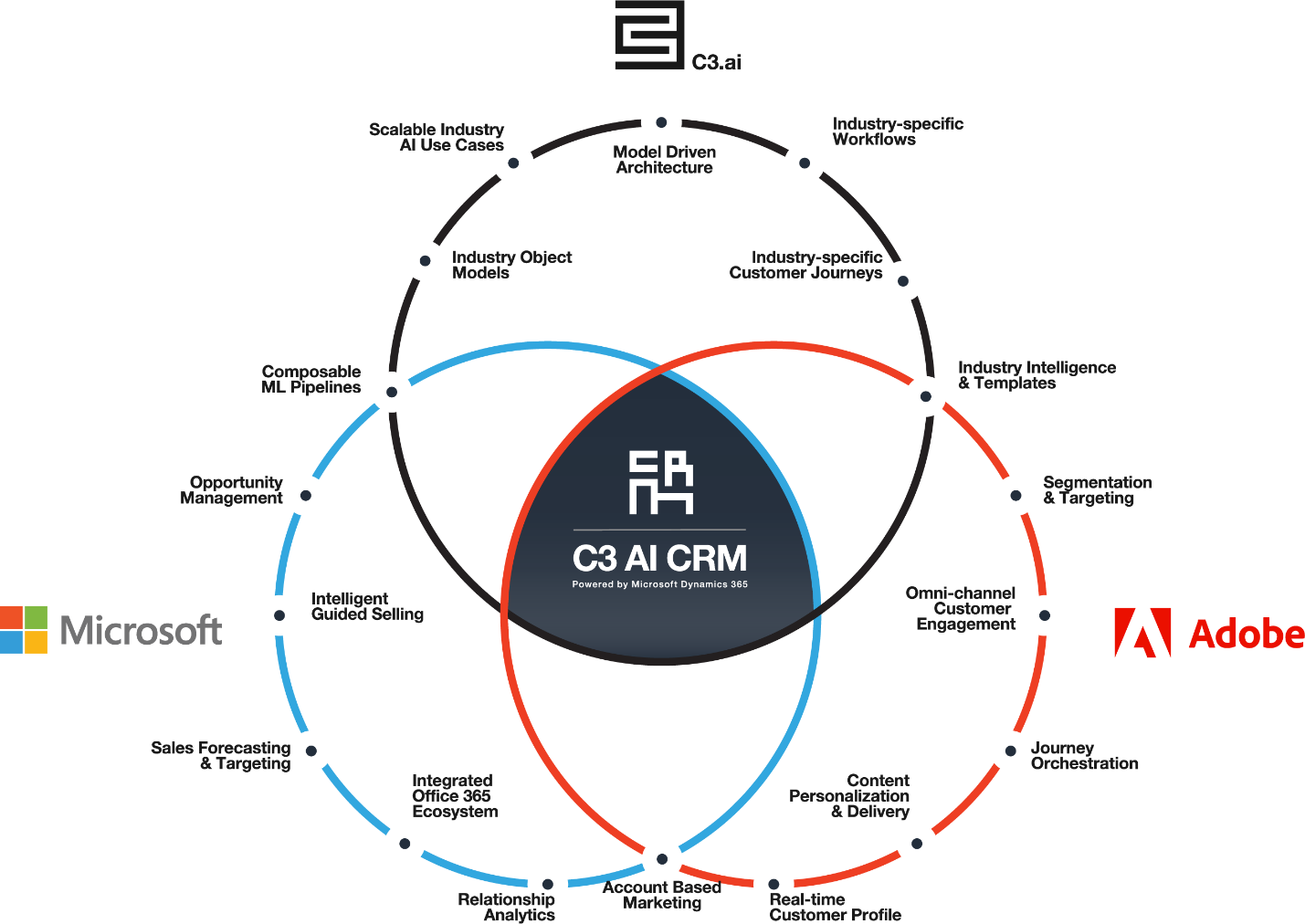 This new venture takes Adobe's CRM technology further into industrial applications. C3.ai, as the name implies, calls itself an AI first company. The company says it unifies structured and unstructured data from enterprise and extraprise into a unified, federated image to enable realtime predictive insights. That means they're combining all data from sensors to social media and putting AI to work to build better models. CEO Tom Siebel claims to have invented CRM in the 90s and he sold his company Siebel Systems to Oracle. As he said on a recent CNBC Squawkbox broadcast, the traditional CRM companies like Salesforce, Oracle, SAP are outdated. So, Siebel is throwing in with Microsoft and Adobe.
What do we think?
All through the Adobe Max last month, it seems that the company was talking quite a bit about its new tools for 2020 in the context of its Digital Experience business. This deal also brought home the importance of partnerships to build the next generation of intelligence-driven industry, communications, and even art and design.
We are seeing the business models of companies like Bentley Systems, Dassault, and Siemens look a lot like the business models of Adobe, Microsoft, and Autodesk.
This deal is a powerful affirmation of Adobe's Digital Experience as the partners talk about their next-gen ambitions for industry 4.0, digital cities, and data-driven design.