The two companies celebrate 250 new joint customers as a result of the deal.
PTC and Rockwell Automation signed a strategic alliance in 2018 to jointly sell their products for PLM, SaaS, factory automation, IoT, virtual machinery simulation, and testing software. At that time, the deal was sealed with a $1 billion equity investment in PTC shares and a seat on the board for Rockwell CEO Blake Moret.
As a result of the deal, the companies developed a joint offering called Factory Innovation Suite, which integrates IIoT, edge-to-cloud analytics, manufacturing execution systems, and augmented reality.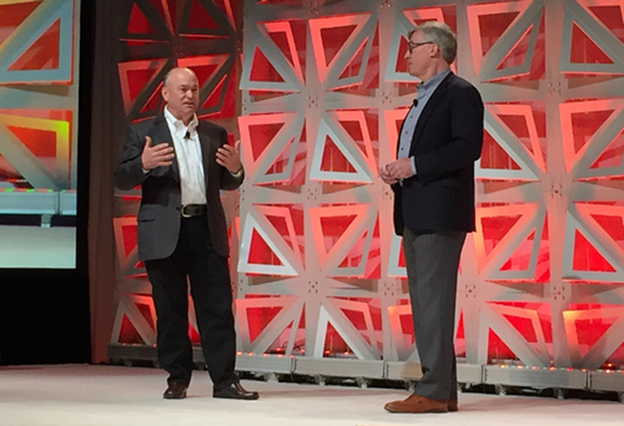 During his briefing for PCT's quarterly results, CEO Jim Heppelmann said that the agreement has expanded the reach of both companies. "The agreement has allowed PTC to address significant white space in the market." Rockwell has helped sell PTC's technology into more than 250 companies across 45 countries. Of those deals, 70% are new logos for PTC.
Rockwell has become an even more alluring partner with the acquisition of Kalypso, a professional services company that PTC has also worked in for PLM and IoT. Kalypso adds expertise in digital thread technology. With the expansion of the strategic alliance, PTC's sales team will have access to Kalypso's services and also Rockwell's Emulate3D factory simulation software. They've extended the deal through fiscal 2023.
Land and expand
PTC's strategy is all about forging new relationships, opening new markets, and getting introductions to new customers. Heppelmann's land and expand strategy is all about getting a foot in the door and finding an opportunity for both companies to do more business. The year, PTC is also talking about the new opportunities they are finding through their AR products and partnership with Microsoft and their alliance with Ansys for Discovery Live real-time simulation tool.