Machines are getting smaller, lighter, faster, and quieter.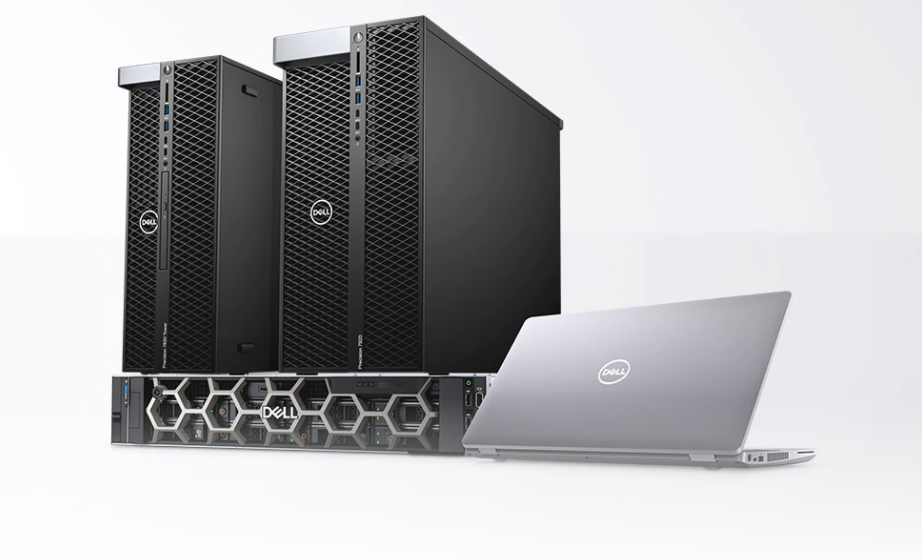 Reflecting a trend in attitudes and awareness, Dell's latest PC and workstation updates are directed at creative artists with the same enthusiasm that it traditionally had for designers, engineers, and scientists. This is not exactly new. Dell and HP always battled for the high end of creativity—movie makers, VFX, video production, and audio engineers but the tech industry has come to understand that the hardworking graphics artists, video streamers, musicians, photographers, and interactive artists are all doing work that taxes the full PC system including GPUs. There are a whole lot of those people who have always worked from home.
The new features include the addition of 5G for some machines and support for Microsoft Teams to improve connectivity and collaboration. Also, the company has developed low blue light features and improved security technology to make the lives of workers easier at home or at work.
Dell has added more AI features that enable the computers to learn from users' work habits and adapt more easily. The new Dell Optimizer software uses artificial intelligence and machine learning to fine-tune application performance, battery life, audio quality, and connectivity according to the ways individuals work with their computers. New features this year reflect the times. Dell has added connectivity and collaboration features across the portfolio. They've added background noise-canceling and auto-mute to ease communications when working in noisy locations like home, busy offices, or construction and factory sites. The new ExpressConnect features prioritize bandwidth to better maintain connectivity for conference calls.
Up to speed
Dell has upgraded its entire lineup with new processors. The new Precision 5560, Precision 5760, XPS 15, and XPS 17 devices are upgraded with Intel's latest 11th Gen Intel Core processors and Xeon mobile processors.
We're primarily looking at workstations this time out, and there's plenty of emphasis on mobility. After all, if there is one common theme to Spring/Summer, it's mobility—people are ready to get out and get moving even if it means just going back to the commute. Dell has been aggressively paring down its laptops. They've been judicious, or maybe the word is slow-ish, in thinning down and lightening up their mobile workstations. Instead, they've kept an eye on performance assuming their workstation customers are less willing to compromise than PC people. Dell has been able to ride processor advances to slim down and the company says the midrange 5000 series is the smallest and thinnest of Dell's mobile workstations.
Last year, Dell started breaking barriers with its new thin and light workstations. The 15-inch 5550 weighs in at 4.06 lbs and 5750 is about the same at 4.7 lbs. Dell has reduced the bezels on all four sides to create what they're calling the InfinityEdge display. They have a 16:10 aspect ratio, a top bezel camera, and touch. For the Dell Precision 5750, the Nvidia Quadro RTX 3000 is an option. Dell suggests that the processor would be especially useful for AR/VR workflows.
Stepping up to the Precision 7000 Series, the new machines will have new 11th-gen Core or Xeon processors and Nvidia's RTX A5000 laptop GPUs are offered as an option. The new GPUs will enable 8K HDR video editing and support GPU intense workloads such as simulations and rendering. These are some of the first machines that will be getting 5G support too. These new machines are coming in the summer of 2021, so details are still a little thin.
Towers too
Dell has updated its Precision 3000 Series towers with the latest 11th Gen Intel Core processors. Apart from the processor and graphics updates, for Precision and XPS portfolios, they have included 3200 MHz memory, Thunderbolt 4, and 5G capability options. The company also introduced the new Dell 32 4K USB-C Hub Monitor and the active noise canceling Dell Premier Wireless ANC headset which allows more seamless connection and collaboration.
Dell highlights its new 3240 workstations as its "smallest workstation yet." The machine includes Nvidia's RTX 3000 graphics and has support for Dell Optimizer. Processor options include new Intel Xeons.
Moonshot for sustainability
Dell really wants you to know that they have a "Moonshot Goal" for 2030 and that is their push for sustainability. This year, the company has expanded its use of bioplastics for the new Latitude 5421 and 5521 coming in early summer. In this case, it's used for the LCD coverlid and reduced the weight by 21%. The new OptiPlex Tower machines include closed-loop recycled aluminum in the hard drive, which reduces weight by 21%.
In addition, by 2030, Dell says they will reuse or recycle an equivalent product. 100% of their packaging will be made from recycled or renewable material. And, more than half the contents of their products will be recycled or renewable material.
Dell has established Moonshot goals on several fronts: sustainability, inclusion, they pledge to advance health, education, and economic opportunity through their technology development, and the company promises to uphold privacy and ethics standards.
What do we think?
The common thread for workstations in 2021 is connectivity, improved peripherals for video conferencing, noise-canceling because people aren't working in offices they're working in places with kids and dogs. The video-making community has grown and they're moving past 4K to 8K, which is kinda crazy but inevitable.
One day we'll have gorgeous, giant screens play video at resolutions that are impossible to distinguish from reality (if we even know what that means anymore) but the videos will be about people in motorhomes driving to new places to shoot videos. I'm sorry, but that's what in the store.