Pioneer in digitalized design and construction goes down with arrows in its back.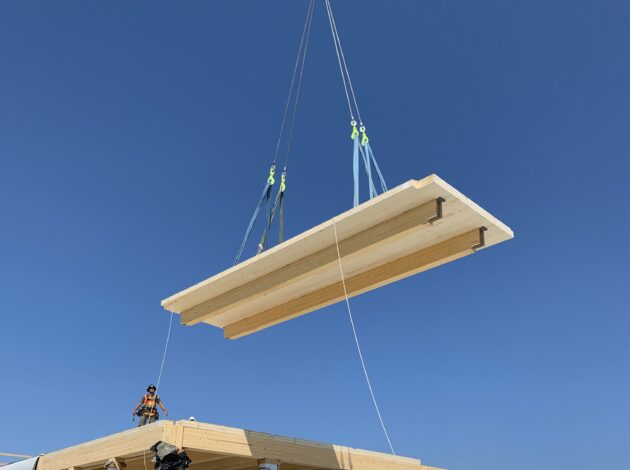 Katerra, founded in 2015 by former Flextronics CEO Michael Marks and Fritz Wolff of the Wolff Co. in Menlo Park, recently notified its employees that it did not have sufficient funds for payroll. News site The Information broke the news on June 1. The company blamed Covid-19, the rising cost of materials and labor, and the bankruptcy of Greensill Capital in March 2021, one of the company's lenders. Katerra Executives got the news through a Zoom call. One of the people on the call contacted Cory Weinberg of The Information, who had been tracking the downfall of the company and was first to break Katerra's closing. The company sent an email to employees letting them know that they would soon be unemployed and that the company did not have enough funds to pay severance or unused time off.
The news was not completely unexpected. Marks had been fired in May of 2020, and around the same time, the U.S. Securities and Exchange Commission began an investigation into its accounting practices. Marks was replaced by Katerra COO Paal Kibsgaard, formerly the CEO of Schlumberger Limited, an oilfield services company. At that time, Softbank stepped in with $200 million to enable Kibsgaard to keep the company going.
The company has had considerable investment and according to the current reports in the press much of it was from Softbank. Katerra announced its first-round funding of $75 million in 2016, with the help of a $51 million investment from Foxconn. In 2018, Softbank raised the stakes considerably with an investment of $865 million, and the company began its ambitious expansion. Also included in the round were Canada Pension Plan Investment Board (CPPIB), a private investment fund managed by Soros Fund Management LLC, Tavistock Group, Navitas Capital, DivcoWest, and others.
At the time the company said in a news release, it had more than $1.3 billion in bookings for new construction and had opened a manufacturing facility in Phoenix, AZ, in 2017. The company also announced a mass timber factory in Spokane, WA. After that giant infusion, the company began its more explosive expansion including the acquisition of Vancouver-based Michael Green Architecture (MGA), which describes itself as a Timber-oriented firm, and Lord Aeck Sargent (LAS) of Atlanta. Katerra said it planned to double its revenues to $4 billion by 2020.
The company was spending big to realize its goal of becoming vertically integrated right down to the timber with a Spokane-based timber manufacturing plant. It had even developed custom design software called Apollo and introduced the Katerra Building Platform to ensure repeatability using manufactured assemblies and components. The company claimed to be able to connect to the supply chain at the time of design to be able to predictably manage costs and deliver on time.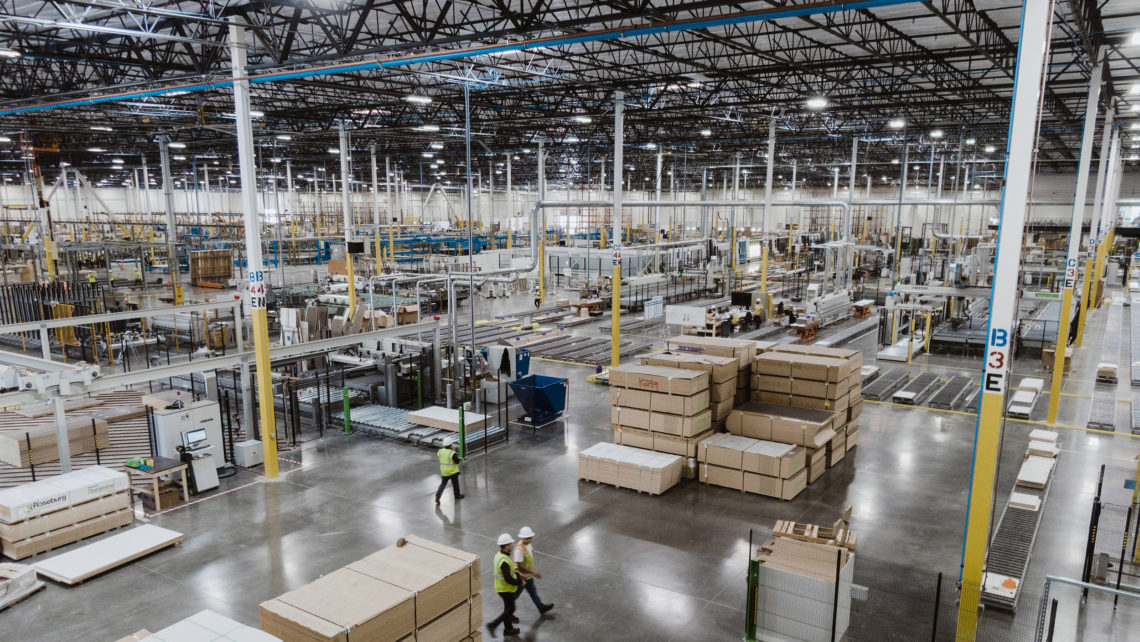 By 2019, the Phoenix factory was closing. Katerra dismissed the two-year-old plant as outdated and moved operations to a 577,000 sq. ft. automated plant in Tracy, California.
By 2020, the dominoes were falling faster. That $200 million from Softbank didn't last long apparently. Softbank stepped in with another $200 million and also arranged a deal with another company in its portfolio, Greensill Capital, to take a 5% stake for the $435 million Katerra owed. So now, Greensill has gone spectacularly bankrupt, and Katerra is getting at least some of the blame. Worldwide courts are involved in figuring out what money went where, how much is left, and who gets what of it back.
At the time of this writing, the fate of the company's unfinished projects is unknown. Michael Green of MGA has said in a statement that his company was insulated from the problems of Katerra and they are operating as usual.
Meanwhile, other companies employing similar approaches say they're thriving. German site Timber-Online.net celebrates a Gropyus plant capable of building one thousand apartments a month using timber-hybrid materials. Factory_OS, another startup in the Bay Area (Vallejo) using factories to streamline construction, has announced a new factory "coming soon," and $55 million in a new round of funding from investors led by Lafayette Square and including Autodesk, Citi, Facebook, Google, and Morgan Stanley.
The rodeo is just getting started; the digitalization of construction is in its early days.
What do we think?
We've seen this story before. In fact, we've seen it a whole lot of times. Ambitious companies arrive, ambitious companies struggle, they raise lots of money, spend lots of money, and boom they're taking the foosball game out of company headquarters. Obviously, the rise and fall of WeWork and  Magic Leap look very similar because Softbank is also in the mix. From the standpoint of an ignorant outsider, it sure does look like getting too much money is just as dangerous as not having enough money. In spite of the claims of having state-of-the-art manufacturing capabilities, customers were complaining about the quality of the materials. The Information's Cory Weinberg has been stalking Katerra for a while and his series of articles are revelatory. In 2019, AECMagazine's Martin Day took an in-depth look at digital construction approaches and zoomed in on some of the specific challenges facing Katerra.
It's easy to second guess the company now, but it was just as easy a few years ago to fall in love with their daring and ambition. As a start-up, they weren't necessarily wrong in their big ideas, but as a fast-growing company they didn't look especially competent. The AEC industry has to modernize and in the process of digitalization it will become more integrated because that's what pixels do. Katerra is a cautionary tale of moving too fast with OPM (other people's money).