Multiprocessor support enhances performance and new alliances strengthen integration and visualization.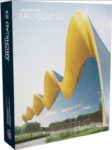 Graphisoft has achieved several significant milestones with its release of Archicad 23. The company claims to be the fastest BIM product in the industry. The company has had multi-processor support since 2017. That work has continued and in the ArchiCAD 23 release, the developers have worked in performance to speed startup, access large projects, and navigating through all the information included in BIM models.
The CAD industry has taken a slow approach to multi-processor support and for good reason. There is a lot of legacy code to deal with. The argument has been that CAD workflows don't really require multi-processor except for parallel tasks such as rendering and analysis.
Product manager Peter Temesvar manager Peter Temesvar begs to differ. "Everyday tasks such as firing up your software and switching between projects or views in a specific project may end up being the very roadblocks to achieving the flow, which is the ideal state for architectural design," he says.
Archicad has added iterative design features through an alliance with McNeel Associates for integration with Rhino and Grasshopper. Grasshopper is McNeel's popular algorithmic modeling plugin for Rhino based on a node-based programming interface. Archicad's implementation sets up a link between Rhino and Archicad so that designers can try out different options using Grasshopper, which is then modeled in Rhino and can be passed back to Archicad, enabling faster iterations.
Similarly, Graphisoft has also entered into an alliance with Epic to integrate Archicad with Epic's Twinmotion tool for CAD visualization. The co-development between Epic and Graphisoft enables a direct link between Archicad and Twinmotion for fast rendering. Previously, Twinmotion had its own renderer, which produced fast, good-enough renders. Epic acquired the Twinmotion technology in May 2019, and they've been offering it to users for free.
Epic has updated the Twinmotion renderer with its own Unreal renderer which is a higher quality realtime ray tracer.
At the AIA meeting last May in Las Vegas, Graphisoft unveiled its new version of ArchiCAD. They cited a survey from CGArchitect, which suggested users are turning to Unreal for rendering. Actually, the survey finds VRay is the most widely used renderer among the survey users, but many users say they are testing Unreal.
Graphisoft unveiled Archicad 23 at the AIA conference in Las Vegas, May 2019.
Graphisoft's list of new features in Archicad 23:
Re-engineered column and beam tools—these tools have been completely redone to allow architects to create faster and more accurate details and quantity estimates for reinforced concrete, complex steel, timber, and composite beams and columns, including geometrically complex forms of these elements.
Void, niches, and recesses—a brand new Opening tool dedicated to model and coordinate project design voids, recesses, and niches—as horizontal, vertical, or slanted openings across elements, element groups or even across stories. Such openings can be modeled, scheduled, and documented using intuitive tools and shared using open IFC standards.
Renewed Solibri connection—Archicad 23 enables seamless code and constructability checking at any stage of the design. The updated add-on automatically detects and sends only those elements in the BIM that are changed, resulting in a faster round-trip collaboration.
Enhanced dRofus connection—this allows architects to capture and organize client planning requirements and use these to validate and propose design alternatives. The dRofus database enables designers to collect and handle planning rules and design data with ease, even when working on large and complex projects, like hospitals, airports, and universities.
Rhino–Grasshopper–Archicad live connection—the new Grasshopper Deconstruct Component can be used to extract Archicad element surface data as a design reference. With the help of this function, changes to the core design scheme in BIM will automatically update all linked design details generated via design algorithms in Grasshopper.
What do we think?
We're kind of interested in seeing how CAD users work with game engines beyond rendering. The ability to add interactivity makes it easier to create VR and AR applications. While debate rages in the gamer community about the viability of XR applications, the engineers and architects have been putting the technology to work.
Unreal's Twinmotion technology can be used with a variety of formats. Graphisoft has maintained an inventor's mindset over the years, so it's not surprising that they're the first to pick up new tools and put them to work. The use of direct links makes it easy for customers to give new technology a try.
Related stories: