Taking a new look at industry initiatives including Digital Twins and Smart Cities.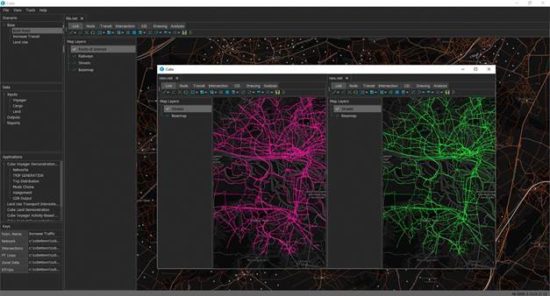 Bentley's Year in Infrastructure (YII) is primarily a celebration and demonstration of the work the company's customers are doing. Refreshingly, the company is able to demonstrate its tools at work in real world applications and the company can also signal new directions. This year, the company announced the acquisition of Orbit Geospatial Technologies and Citilabs.
Bentley is taking a fresh look at digital cities and is all in on the digital twin, and the approach it is taking carries through, to all the company's areas of interest including Processing and Power, Mining and Offshore Engineering, Construction, Rail and Transit, etc., because Bentley is looking at the world as it is today and bringing digitization where it's needed. Bentley is using its strong product line in reality capture to light up "dark data."
For the longest time, digital cities have been presented as a dream for the future when buildings will be designed and constructed with self-awareness built in. However, unlike cars or consumer appliances, cities are already here and they're not so self-aware. They're using reality capture to digitize the built environment and machine learning plus AI to identify, tag, and align the digital world with the built world to take it forward.
Orbit Geospatial Technologies
At YII, Greg Bentley talked about hybrid solutions for reality capture. For instance, LIDAR scanning can capture large areas and get structure. Photogrammetry with standard cameras and 360 cameras can capture images as well as structures, and he says, it makes sense to take advantage of multiple technologies, which is where Belgian company Orbit GT comes in.
Orbit GT's technology combines photogrammetry and GIS to offer street level mapping, indoor mapping, drone mapping, aerial mapping, terrestrial mapping, scanning, imagery, GPR, 3D vectors, and meshes, which can be used in 2D GIS/CAD. The company was originally founded in 1974 as Eurotronics with the goal of automating map production using aerial photogrammetry. As Orbit GT, the company has helped its customers work with very large amounts of data from point clouds, images, 3D mapping data to create and maintain digital twins. The work they've been doing dovetails with Bentley's ContextCapture and Pointools products.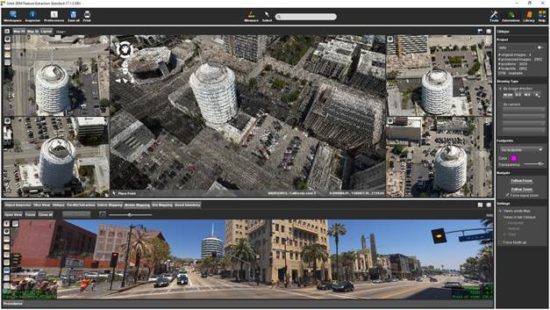 Peter Bonne, the CEO of Orbit GT, says joining Bentley will allow them to expand their work to digital cities and broaden their product portfolio.
Citilabs
Meanwhile, Citilab is a global company with headquarters in Sacramento, CA. Citilab's technology is based on gathering data from cell phone pings to monitor all kinds of traffic—on the roads and in cities. The company's Cube simulation software provides predictive transportation technology to help engineers and planners to design and optimize mobility systems. Citilab's Streetlytics provides mobility data and analytics on the moving population within the U.S. and Canada for planners, engineers, and infrastructure asset managers to make data-informed decisions about transportation trends.
Michael Clarke, president and CEO for Citilabs, said, "We are excited to become a part of Bentley Systems. Our customers and partners will have a fantastic opportunity to fully integrate the planning, design, and operation of multi-modal transportation systems."
Last year, Bentley announced the acquisition of London-based Legion which builds pedestrian simulation software. This year, the company talked about Legion is being put to work to understand how to more efficiently move people through buildings, perhaps for evacuation and in rail stations and subways to ease rush hour traffic. Bentley says the Singapore transit authority MRT has used Legion to improve the traffic through subway fare gates. This is another example of a digital city application that looks at how to improve the situation that exists rather than rebuild.
What do we think?
What makes Bentley Systems stand out? The company develops very specific applications to solve customer problems. Their technology addresses building and managing railroads, roads, buildings, plants, and floating platforms. The specific applications tend to follow the demands of their customers, which is how they became involved in several rail projects in England and Singapore. They've teamed up with Siemens on energy projects and plant design. It's a bewildering product line from the outside, but the company has also built service organizations to enable customers to face what can be huge transition and management problems. The company stresses its ability to remain open and, in fact, it has started a new standalone company called Digital Construction Works, to enable companies in the building and construction industries take advantage of reality capture, modeling, and simulation to improve the construction practices.