Latest version adds powerful data management features, GIS support, and 3D modeling.
It's the season for new design and engineering software releases and given that it's also 2020, every release is feeling momentous in its own special way. Vectorworks, a design and BIM software vendor, has found strong points of differentiation for its tools and this release makes the most of them.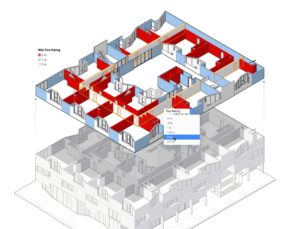 Vectorworks is sold in several different flavors:
Architect: BIM-oriented design with 2D and 3D design tools.
Landmark: Landscape design with support tools for site development, irrigation, construction, and 3D design tools for hardscape design.
Spotlight: Drafting and modeling for event spaces, theaters, set design, with support for lighting, rigging, documentation tools. Vectorworks also offers Vision as an accompaniment to Spotlight for pre-visualization and rendering. Two add-ons include Braceworks for structural elements and ConnectCAD, a signal flow add-on.
Designer: Includes Architect, Landmark, and Spotlight into one version
Fundamentals: The basics, 2D and 3D drafting, and modeling.
Updates that are common across all modules include new GIS tools thanks to the alliance of Vectorworks with Esri's ArcGIS online services. Now users can correctly geolocate their projects and more easily import geo-referenced data.
New walkthrough animation tools enable users to create and automate paths through designs, which can work well for visualizing with AR and VR.
This year, Dr. Biplab Sarkar has emphasized the work they've done to improve data access and enable their customers to act on that data. This is really the key to CAD in 2020 and it's great that Sarkar spells it out. "When we looked at the future of the industry and what our customers' needs were, we kept coming back to data, particularly data-driven insights," he says.
The Data Visualization tool in Vectorworks 2020 is accessible from design layers. It's an analysis tool giving customers the ability to evaluate their design. Users can evaluate changes through data visualization and assess, will it cost more, take longer to complete, etc. Data can be visualized for error checking, work validation, and quality control.
New data management tools make it easy to access all the different types of data that's attached to a project. Users can edit fields in a list browser, such as the Navigation palette or organization dialog, they can change names, access different types of data including IFC, and be sure data conforms to BIM standards.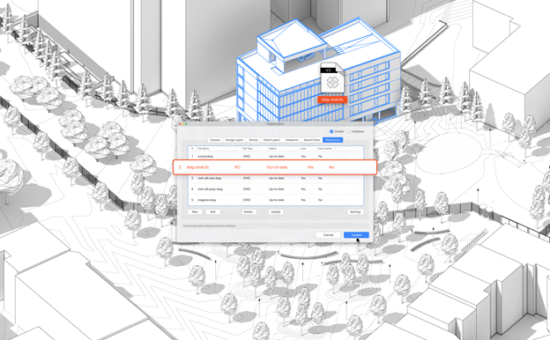 Improvements to the Vectorworks Graphics Module means improved file performance and responsiveness of large and complex models.
More information can be found at vectorworks.net/2020.
What do we think?
Vectorworks is a strong and unique company in the competitive AEC field. With Spotlight, Vectorworks has tools specific to lighting and stage design, but the company also has got strong landscape design tools and sophisticated modeling. Vectorworks has done a great job of capitalizing on its strengths. We've been impressed with the company's 3D modeling strength as well.
Modern architecture design is moving towards a similar end-to-end philosophy that has dominated the manufacturing industry. And, as Ginger Rogers once said, they're doing it in heels and backwards. Meaning, it's a lot harder for the AEC industry to adopt advanced technology because it is an industry of contractors who are bringing different skills to the game. Vectorworks has brought its BIM game up with the new data features.
We're fascinated with the way OpenBIM is evolving. Right now, it seems companies are defining what OpenBIM means in their own terms, but the ability to interoperate is not really an option in the fragmented world of AEC design and construction. This year, at the ODA conference BuildingSmart, the keepers of IFC announced an alliance with the ODA which represents a significant portion of CAD vendors. As a result, there's a chance OpenBIM can become something more than a buzzword. We are seeing interoperability improvement year after year.