Huw Roberts, former Bentley Systems VP, takes over in Budapest.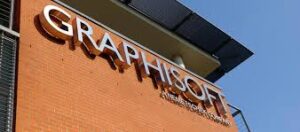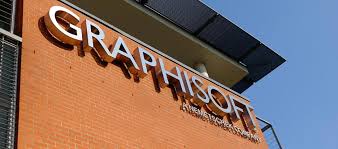 Graphisoft, an early innovator in BIM and one of the key companies in the Nemetschek collection of companies for design, construction, and project management has announced the appointment of Huw Roberts as CEO.  Graphisoft's former CEO Viktor Várkonyi is moving to a new job within the Nemetschek Group's planning and design division, which includes Graphisoft. Várkonyi, who has been with Graphisoft for 27 years is also on Nemetschek's executive board. According to the press release announcing the transition, Várkonyi tripled Graphisoft's revenues during his 10-year tenure as CEO.
The Planning and Design division is new and is part of a reorganization at Nemetschek to better focus on customers and markets.
"Graphisoft has been a central part of my professional career," says Mr. Várkonyi. "I was lucky to have been a part of its extraordinary growth during the past three decades. Looking ahead, I believe that 2019 will be a transformative year for both Graphisoft and the Nemetschek Group, enabling great synergies between our sister brands."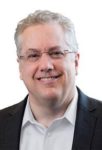 So, about Huw. Roberts worked at Bentley for 17 years. It has been a tumultuous time for the CAD industry in general as businesses have made the digital transformation that includes integrating workflows, incorporating the cloud, leveraging networks for efficient collaboration, and data management. During that time, Bentley has acquired multiple companies and has added new capabilities to navigate its own digital transformation. The company has built a leading position in infrastructure design and build.
Before coming to Nemetschek, Roberts worked at BlueCielo as Chief Marketing Officer. Based in the Netherlands, BlueCielo was recently acquired by Accruent.
He's all in at Graphisoft. Roberts is moving to Budapest, Hungary with his family.
Roberts says he comes to Graphisoft at a time when the company is poised for continued success. He says, "the combination of technical excellence and innovation, a uniquely strong corporate culture, and consistent business success provides a rock-solid platform for the next chapter of Graphisoft's growth."
Graphisoft isn't well known in the U.S., but the company has helped define BIM. Founded in 1984, the company's ArchiCAD product grew its market share as European companies and governments, worked to drive efficiency and accountability in design and construction at a level. Companies in the U.S. are just now coming around to fully embrace. The impetus was and has been sustainable practices. Currently, Graphisoft has added on BIMcloud, a realtime collaboration environment and BIMx, a mobile companion proving project information to everyone on a project.
Roberts seems well suited to Graphisoft and Nemetschek. The company is reorganizing and bringing together it's disparate units. There are similarities between Nemetschek and Bentley. Both companies have a strong base in BIM technologies—they're not trying to convince customers to adopt BIM, BIM is why customers come to them. And also both companies have broad, wide-ranging interests. At Bentley, Roberts worked with European companies and governments as Bentley's interests in BIM for infrastructure has grown over the last decade.
What do we think?
Over the past few years, professionals in the U.S. have been learning how to spell Nemetschek, but the company, or rather the companies under the Nemetschek umbrella have enjoyed steady growth, even during tough times. Individual brands, including BlueBeam, Vectorworks, Maxon, and Allplan tend to better known than the company as a whole and it has long been apparent that there's a great deal of opportunity to be gained if the companies shared their strengths. However, it's not easy to corral teams and leaders who have been going it their own way for generations.
The company has been going through the process of streamlining their organization and they've been bringing in new blood including David McGavron as CEO of Maxon, and now Huw Roberts for Graphisoft. We expect to see more changes at Nemetschek on the horizon as the company becomes stronger worldwide.