Latest 4.2 version adds third-party workflow extensions, batch share, time-code window, and more.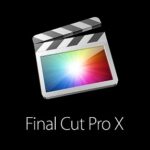 Apple builds first-class software when it wants to and for whom it wants to. When first introduced Final Cut Pro X disappointed some professional users and delighted others. Apple didn't really care, but the company has continued to improve Final Cut Pro X and it has grown its user base. Thanks to social media and the presence of video cameras in almost everyone's phone, video editing has become common practice for many people. Apple has a product for many of those people.
Apple has never worried its very pretty head about stuff like backward compatibility. The company has abandoned software, eliminated headphone ports, changed charging ports multiple times, disappeared drives, and tells users to keep up with the times. And you know what? It doesn't seem to have hurt the company at all.
The latest version of Final Cut Pro, which came out a few weeks ago, is a case in point. Apple alienated professional video users with the introduction of Apple Final Cut Pro X way back in 2011. The new version broke compatibility with the previous Apple Final Cut Pro so editors couldn't import their work from previous versions. and worse, as far as the pros were concerned, it didn't work like other NLE's and with a cleaner interface, it certainly didn't look like them either. Instead, Apple opted to make its new product more consistent with its other media tools for photos and consumer editing including iMovie. Right out of the chute, the new Final Cut Pro X was easier to use, and even that seemed to irritate professional users. At that time, Avid led the field for advanced professionals and Avid was often the benefactor when users defected.
Back in the here and now it's all water under the bridge. Last year, Apple announced that Final Cut Pro now has over 2 million users. Also, Rush, Adobe's free video editing tool, is one of the major resources for social media hobbyists making easy work of putting out the latest cute baby/cat/how-to video. Disaffected users didn't necessarily return, though some probably did. More important, new ones have been hatched.
The company has been steadily upgrading Final Cut Pro and improving the tool for professionals. Also, this year, it has also introduced new computers with upgraded processors. The touch bar comes with new little gadgets for creatives including video editors. Also, Apple is bringing Final Cut Pro up to date with HDR, 360 tools including the cute, but who-uses-it? tiny world feature, which enables users to incorporate 360 content into their videos.
Also, with this version, Apple also warned that it is planning to prune support for older formats. The company has said that users may see an alert that legacy media files won't be compatible with future versions of the Mac operating system after Mojave.
True to its philosophy of moving on Apple has targeted older cameras including Sony's HDCAM-SR, and CineForm content from GoPro cameras, also some video files in Avid's DNxHD/DNxHR format might be left behind if originally shot by older cameras or edited in older software. Apple tells its users to prepare for the future and back up their Final Cut Pro libraries and complete and update projects with legacy media. The company offers a list of cameras and media formats.
New features
One of the biggest changes is Apple's addition of workflow extensions from third-party providers, which further opens up the Final Cut Pro for professional users. Other changes include batch share mode, a floating timecode window, and the ability to improve low light content with noise reduction. Apple has also significantly updated its Motion and Compressor modules.
Workflow extensions
The first three extensions in Final Cut Pro include collaboration through Frame.io, stock content from Shutterstock, and asset management from CatDV by Squarebox.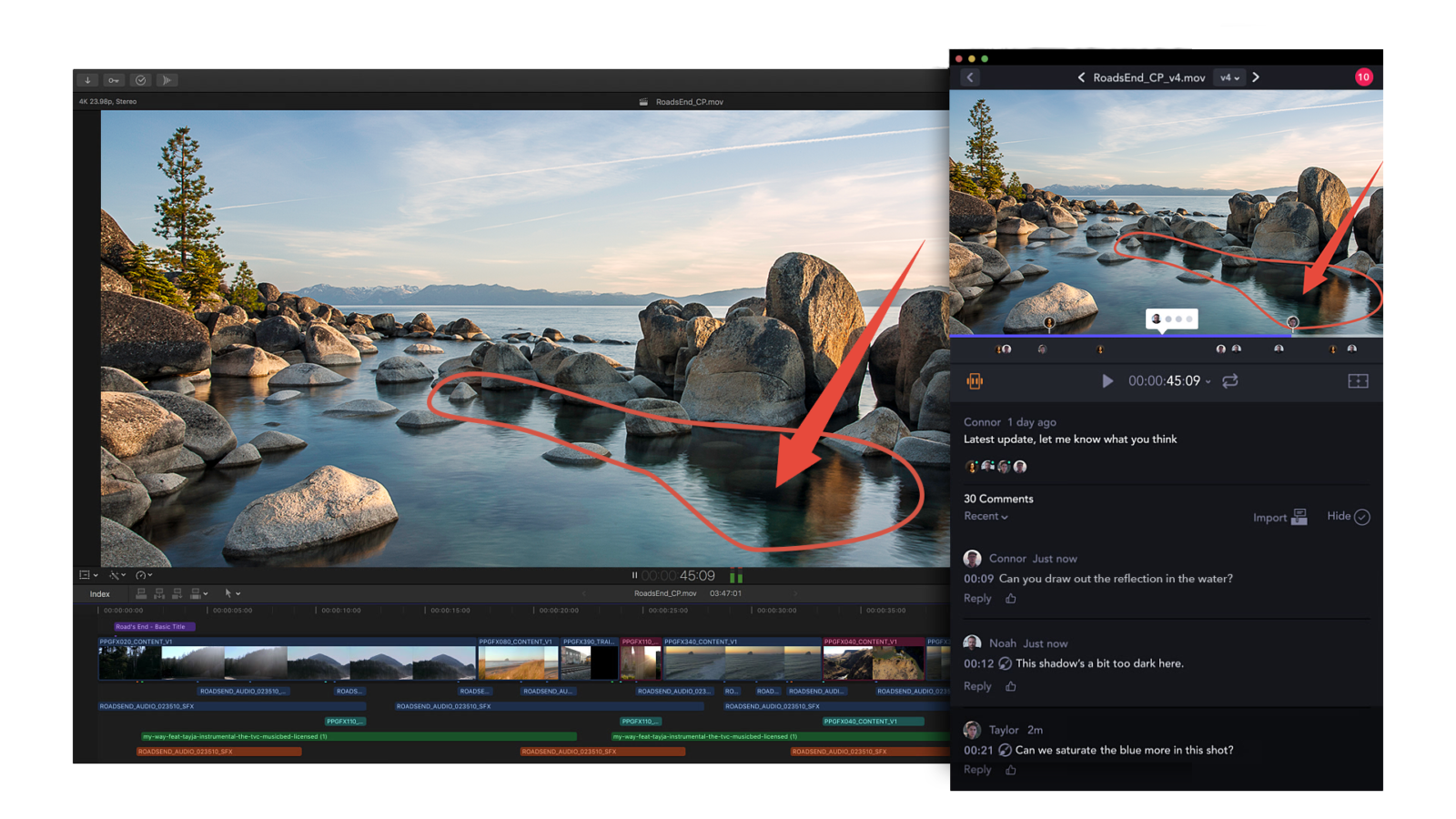 Frame.io: Frame.io is a cloud-based collaboration tool, which is used by many of the online news sites. With the new workflow extension, Frame.io is accessible from within FCPX. Users can upload entire projects or individual clips to Frame.io and the tool keeps track with version stacking. Clips can be annotated, comments added, etc. It can be used for client approval enabling immediate feedback and approval. Frame.io maintains its own private cloud and promises fast batched uploads.
Shutterstock: Good old Shutterstock offers salvation for content creators. The company provides stock footage to help beef up a thin video piece, images for titles, textures, etc. As an extension, content can be searched and added from within Final Cut Pro. Shutterstock has improved search tools to enable faster browsing for content and also offers free content.
CatDV: Targeted at enterprise level customers, CatDV adds metadata support allowing editors to browse, search, and access content into projects and libraries. CatDV requires CatDV Server 7.4 and provides automation from within the extension in FCPX. For instance, the company describes automatically moving content between storage tiers and allowing teams to collaborate and prepare content.
Workflow extensions are giving Apple the resources to better compete with Avid and Adobe. For instance, Adobe has built its own considerable stock content resources through Adobe Stock, which includes 3D content, materials, and Avid excels in data management and storage resources. It's characteristic of Apple to go out to partners for additional capabilities.
Apple promises there are more extensions on the way.
What do we think?
Going to the third-party development community makes sense for Apple. After all, software isn't the company's main game though Final Cut Pro has surely helped sell a few MacBook Pros and Trashcan workstations as have Adobe Creative Cloud tools and even Avid Media Composer.
There was a time when Apple was in a fierce competition with Avid and Adobe. It had an edge with many users because it had the machines and the operating system. A lot of creative people grew up in the Apple environment. It wasn't just Final Cut Pro X that killed the dream. Apple's early competitor to Lightroom, Aperture was a killer program at one time but Apple again, broke compatibility and then just broke the whole damn program. (Sorry, that one was tough on me.) It's been argued that it wasn't just the software that changed the game for professionals, it was the hardware as upgrades for Apple's workstation class machines took longer and longer.
For all sorts of reasons, Adobe pulled ahead… of lots of companies in the creative space. And here's the thing, Apple doesn't need to win and in fact, the success of Adobe, Avid, and other tools among Apple's creative community, just makes the base of potential hardware customers larger and more willing to buy the latest products.