President and Chief at Analyst, Bob O'Donnell at Technalysis ran a multi-country survey of 2,022 people and concluded that gamers want to game on everything everywhere. Some of his results are reported here.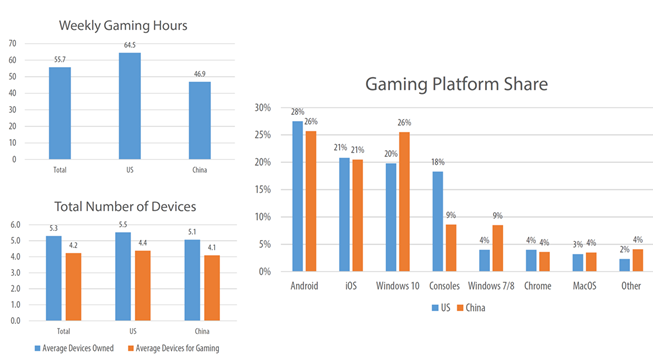 The type of game device people played on varied somewhat between the U.S. and China, as shown in the following chart: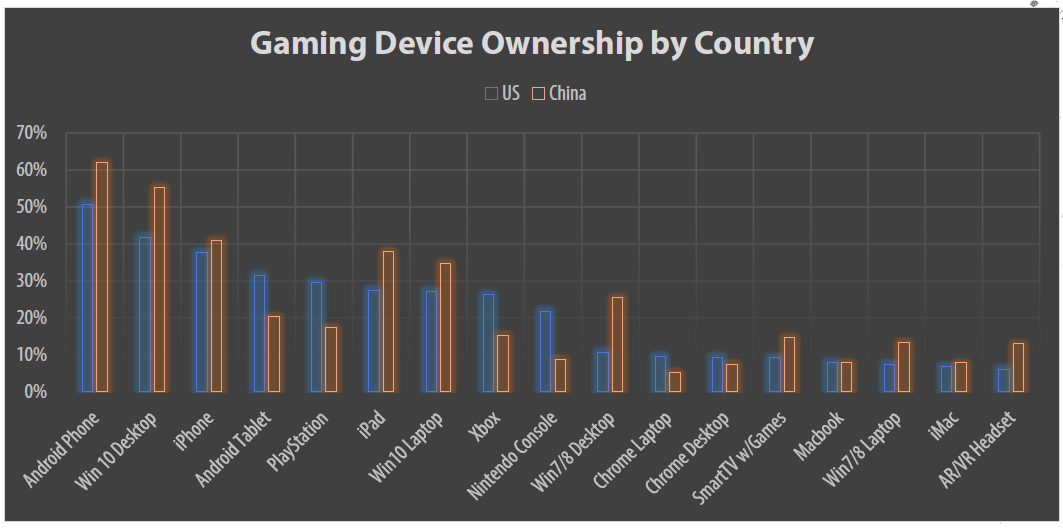 O'Donnell also suggests that gamers are willing to give cloud gaming a try if it means they can play their games across multiple devices. This also indicated a strong interest in games that can work across multiple devices and platforms. In fact, over 80% of survey respondents said they were already playing games across multiple devices and platforms or would like to do so.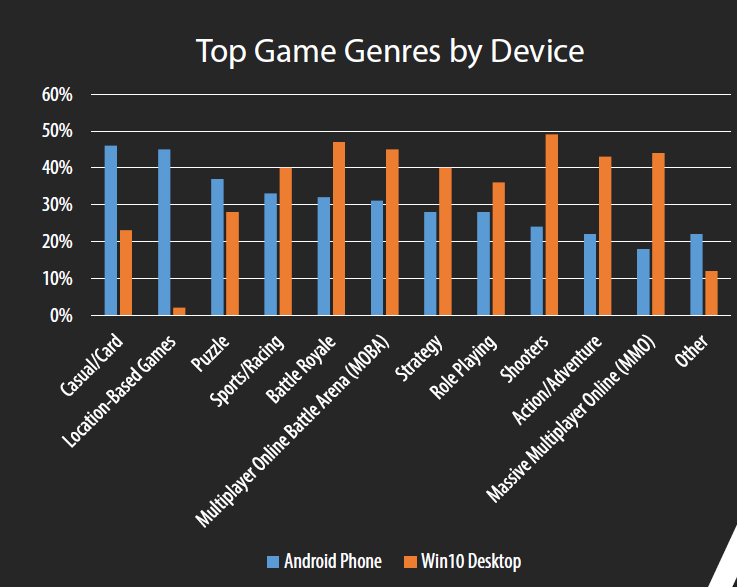 These trends also potentially set the stage for enthusiasm in cloud-based game streaming services. In the U.S., over 76% and in China nearly 85% of gamers were either somewhat or very interested in such a service. Plus, they reported a strong willingness to pay: on average $16.19 a month in the U.S. and the equivalent of $18.80 per month in China.
However, the PC is still king, and O'Donnell found almost 60% of the monthly spending on games was on PCs.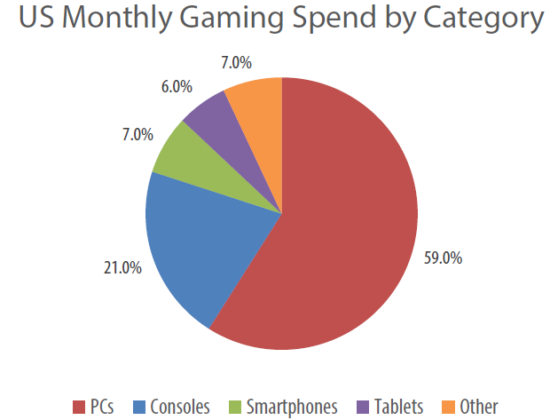 Gaming market continues to be robust across multiple platforms and devices, and consumers are quickly growing accustomed to multiplatform offerings, but want them to be complete. There is a strong opportunity for game streaming, and graphics quality and performance is still critical for PCs as well as other devices. Smartphone gaming is seeing growth due in part to major improvements in the hardware and games. Gaming content as well as competitions (eSport) are strong drivers to increase gaming. The time and money spent on gaming dwarfs almost all other consumer activities. There are many unique interests in devices and genres across different demographics and lots of opportunities for different types of games.