Two companies off the radar find each other.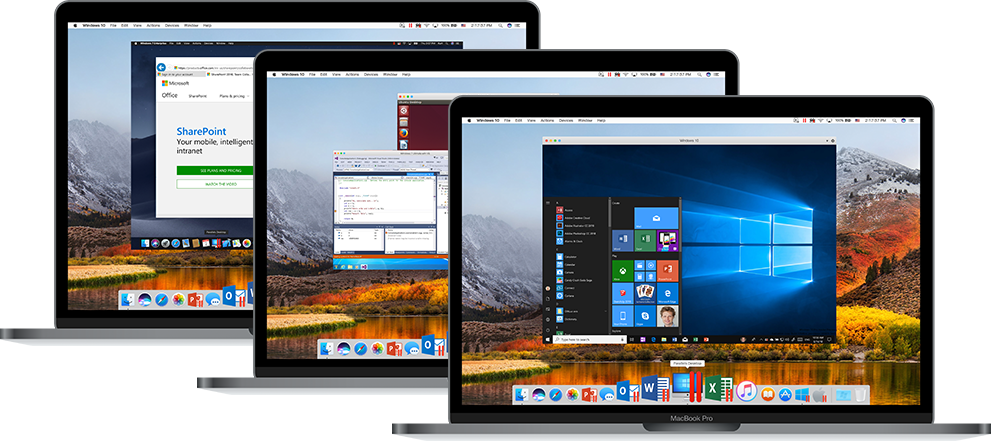 Just before Christmas 2018, Corel Corporation had announced plans to acquire Parallels, creating a surprise package for many industry observers. The tech commenting community seems to fall into two categories: those people familiar with Corel and those familiar with Parallel because many of the comments were along the lines of who? Did what?
Corel Corporation has several major business lines that fall into two distinct categories: creative software tools and legacy software. Tools such as CorelDraw, CorelCAD, VideoStudio, Pinnacle Studio, and PaintShop Pro are regularly updated tools for professionals and consumers. It'd probably be fair to say that the company has a strong representation among prosumers. Meanwhile, the portfolio I'm calling legacy tools include somewhat ancient products such as WordPerfect and WinZip; Corel calls them office productivity products. It's fair to say that Corel's strategy is to buy up neglected software IP with a solid base of users and maintain those businesses. Its products have been developed as a result of acquisitions including InterVideo (2006), Roxio, Pinnacle (from Avid). It's been working for years. Corel has gone in and out of public ownership with the help of Vector Capital, who took the company private in 2002, IPO'd it in 2006, and took it back private in 2010.
Parallels, founded in 1999 by Russian developers, offered virtualization tools and remote computing. It merged with SWSoft and blossomed with Apple's adoption of Intel processors. In 2007, Parallels debuted at Apple's Worldwide Developers Conference. Apple smiled upon the company, and it has been widely used by developers moving between platforms, and also Mac-based users of professional software such as AutoCAD or Revit that only runs on Windows. Parallels won the hearts of users by enabling Mac users to use Windows machines with the annoyance of dual-boot strategies.
The arrival of the cloud has lessoned the pressure for some professional users and that trend will continue, enabling software to run in the cloud rather than on client machines. There is a cloud-based version of AutoCAD, not to mention a raft of AutoCAD workalikes, some available on the Mac. The cloud-based design tools from OnShape is seeing growing acceptance among 3D CAD users. We do believe some users have also fallen back on using two different machines for Windows workloads or Apple workloads because prices for PCs have fallen so low and the virtual machine (VM) workflow can still be awkward.
Still, cloud-based software isn't the norm, using multiple computers isn't very efficient, and Parallels continues to be useful for many people who really need certain programs on certain platforms. The company says its tools support cross platform use across Windows, macOS, iOS, Android, Chromebooks, Linus, Raspberry Pi, and the Cloud.
Parallels offers:
Parallels Desktop for Mac, enables Windows machines to run on the Mac.
Parallels Toolbox for Windows and Mac, a collection of tools for Macs and PCs that improve basic workflow. Includes tools for screenshots, disk maintenance, presentation mode to prevent popups, file management, etc.
Parallels Access, the company's remote access software, which is useful for roaming users, including mobile users, to access their computer back home.
Parallels Mac Management for Microsoft SCCM enables Mac management in enterprise settings by extending Microsoft's System Center Configuration Manager to Macs.
Parallels Remote Application Server (RAS) enables applications to be delivered to users via the cloud.
Parallels and Corel are both private so the specifics of the deal are not provided. As we mention, the need for Parallels has been declining. Crunchbase says the deal was all cash and speculates that the deal does not represent a big exit for Parallels.
What do we think?
There's a lot of virtualization, and server management technology at Parallels. Corel has dealt itself a hot hand, though, the challenge will be how they play it. Vector Capital has pledged to help the company grow this new business, but it's going to have to be audacious to challenge the likes of a newly public Dell with VMWare. The company's tools go beyond Windows and iOS, and Corel sees an opportunity there. Corel has had interests in Linux software in the past. The company even introduced Linux-based networked clients at one time. Why not ride that same kind of crazy optimism to the cloud on Parallels' deep expertise.
Critics of the deal have called Corel a place where software goes to die, but the deal is WordPerfect hasn't died. It remains a requirement in some organizations and enterprises that require long-term accessibility for documents. Likewise, large organizations will maintain corporate licenses for essential tools such as WinZip to ensure access. Many of the other Corel tools have solid, long-time loyal users. Corel is content to take in steady revenue on many fronts. Though, the company will cut product lines or sell them to other companies, if they don't pan out.