But, three cameras add up to a powerful content creation tool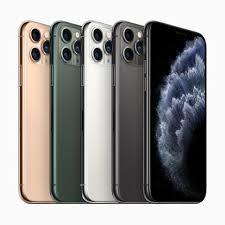 When Apple introduced its iPhone 11 Pro and Pro Max last week, with its triple-lens camera array, it stunned amateur, and professional photographers and filmmakers, until they saw the $1,100 price—that dampened their enthusiasm a bit.
Claiming to be the first triple-camera system, Apple said one can capture up to four-times more scene, get beautiful images in drastically lower light, and shoot the highest quality video in a smartphone. And then you can even edit those images on the phone.
However, Apple's base-model iPhone 11, an upgrade from last year's iPhone XR, starts at $699 and offers the same night mode, slow-motion selfies, and ultra-wide-angle landscape shots as the $1,099 iPhone 11 Pro.

The cameras really are extraordinary. The far right camera is an ultra-wide with a 13-mm focal length f/2.4 aperture with a 5-elemet lens that provides a 120-degree FOV with its 12 MP sensor.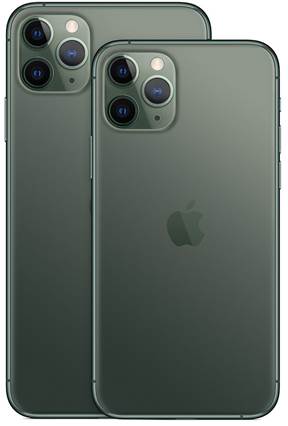 The bottom camera is used for telephoto and has a 52-mm focal length and a 6-element lens. The new night mode uses intelligent software and the A13 Bionic processor to deliver low-light shots never before possible on iPhone, according to Apple. And it all happens automatically. One can also experiment with manual controls to dial in even more detail and less noise.
Apple says their next-generation Smart HDR uses advanced algorithms to finesse highlight and shadow detail in the image. And now, says the company, it leverages machine learning to recognize faces in the shot and intelligently relight them. That means iPhone 11 Pro can automatically fine-tune detail in both the subject and the background. Even some DSLR cameras can't do that.
And they can be used for making fabulous videos too. The top sensor is the video cameras
The new 12 MP TrueDepth camera enables slow-motion selfie videos at 120 fps, or 4K at 60 fps. For stills, the camera automatically zooms out when one rotates their iPhone, so one can get the whole view in the shot. Yes, says Apple, even selfie-shooters can be Pro.
The downside is all those lenses add weight to the phone and the iPhone 11 Pro Max is just under a half pound, you're going to feel that if you carry it in a jacket pocket.

One can take 4K video, shoot it, flip it, zoom it, crop it, cut it, light it, and tweak it, all at 60 fps.
And do 3D imaging as well.

See more
The super cameras would be very useful if you could see what you shot, so Apple tweaked the iPhone's display. The Super Retina OLED XDR display with its 2 million-to-one contrast ratio and 458 DPI boasts not one but two new levels of brightness and understands when to use them. Apple says it can achieve up to 800 nits when out in the sun—great for shooting and making selects on the go—and up to 1200 nits when one is viewing extreme dynamic range content. It's like having a Pro Display XDR on your iPhone, says the company.
If you want a visual treat, go to Apple's page and just scroll down: https://www.apple.com/iphone-11-pro/.