Real-time animation expands the reach of an original IP.
Years ago, a film was a film. Maybe the IP was extended with a sequel. Maybe even a TV series or a game. But jumping to different platforms was never easy. Making the transition was time-consuming and expensive, and for the most part, downright impossible. Assets had to be reworked and mostly re-created, and hardly ever closely resembled those in the film. Today, however, real-time production has changed the game and is making the process far easier.
Telescope Animation, a new animation studio founded by industry veterans, opened in Germany with a pipeline devised specifically for getting the most out of a property. In addition to making an animated feature called The Last Whale Singer, it is also developing a game, a television series, a series of XR projects, and more based on the IP. They are achieving this by utilizing the same assets, which they are creating in Epic's Unreal Engine.
"It's no longer a secret, something special is happening right now in real-time animation," said Chris Kavcsak, head of Epic MegaGrants. "With The Last Whale Singer, Telescope Animation is diving into an ocean of opportunity, building a transmedia universe that can live and grow across a variety of art forms, from the popcorn-friendly big screen to moving XR experiences."
Work on the feature is set to begin later this year, with a theatrical release expected in 2025. A prequel game, The Last Whale Singer: Rise of the Leviathan, is in development for the PC, Nintendo Switch, PlayStation, and Xbox. The game launch will coincide with the film's release. Other related projects based on the property will be announced at a future date.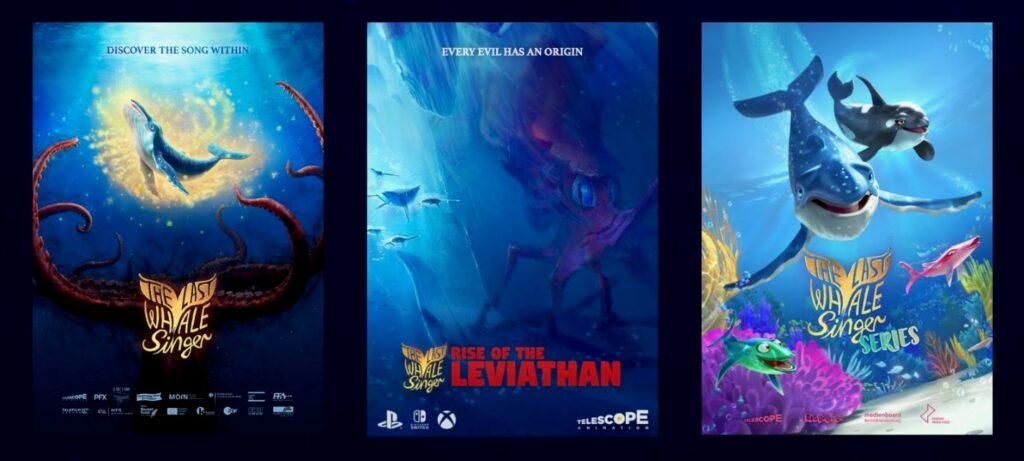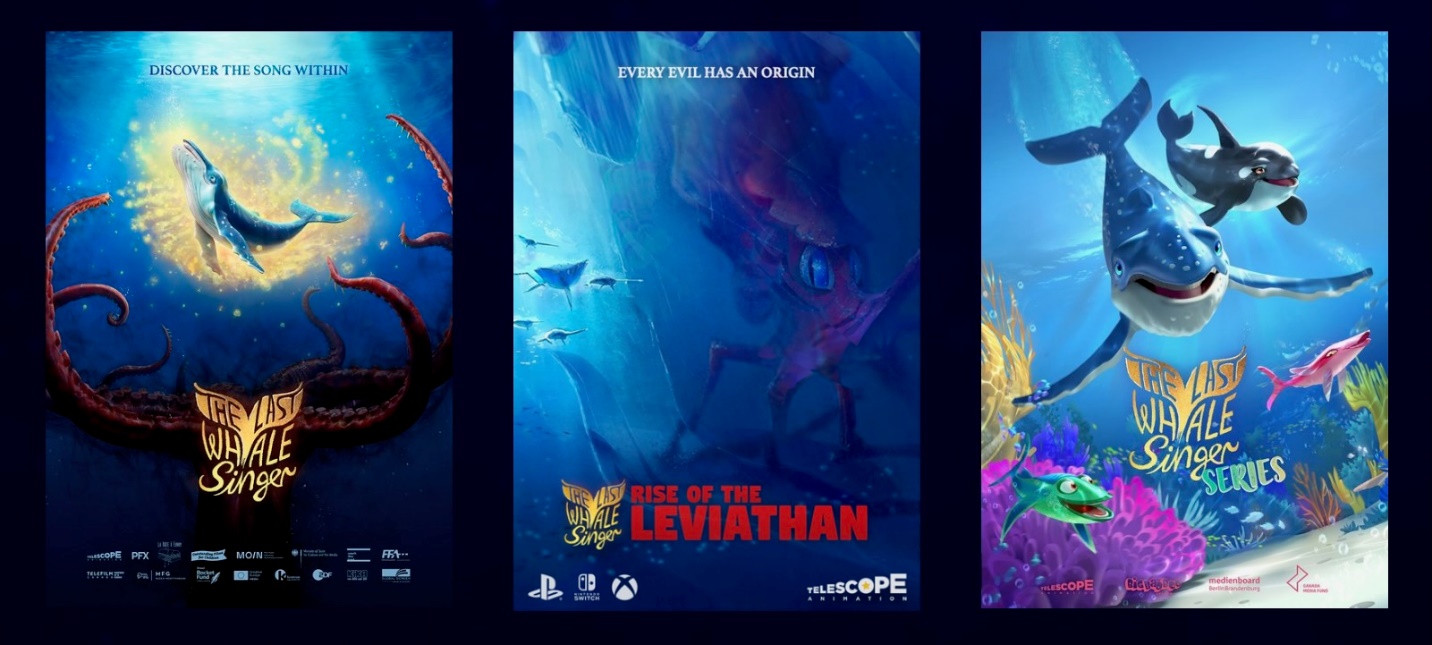 An Epic MegaGrant is helping with funding this ambition. The studio recently unveiled a film trailer that is providing a glimpse at the first part of their endeavor—more of a proof-of-concept trailer than anything else. Subsequently, those same film assets will be used for related projects within other mediums that will interconnect the story across a shared universe, including a prequel game to the film, which tells the story about a teenage humpback whale that is called upon to save the oceans.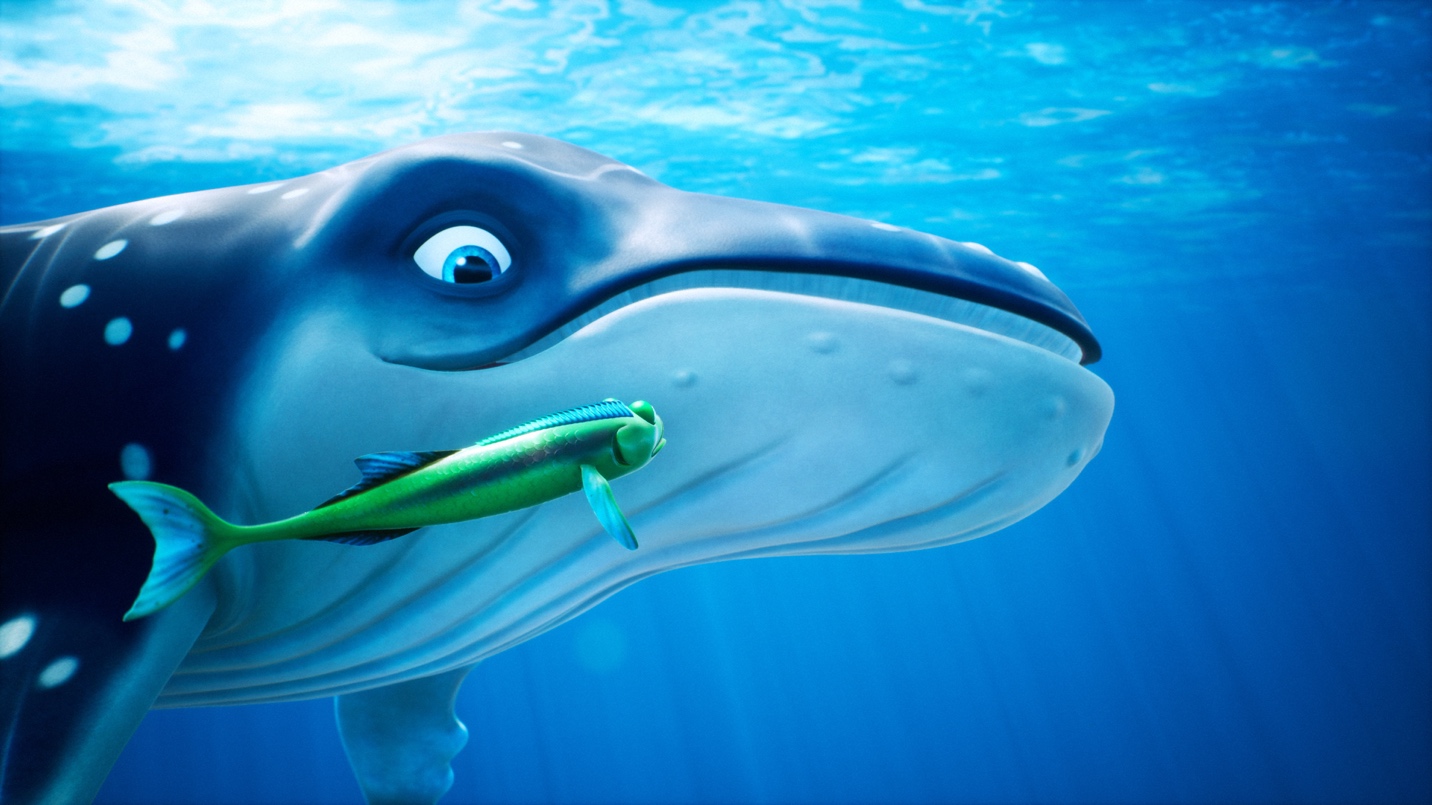 With the first Epic MegaGrant that Telescope received, they were able to speed development on the trailer. Epic also provided the studio with technical assistance as well. With the trailer now completed (and debuting at the Annecy International Film Festival on June 13), Telescope received a second MegaGrant that is helping them finalize work on the custom UE5-based pipeline. The studio also received funding from the EU through Creative Europe Media, which helped the facility with its initial studio setup and pipeline development.
When Telescope Animation was founded in 2018, it was set up from the outset as a transmedia studio. To this end, it built a custom pipeline within Unreal Engine 5, which is being used to create and share the multi-project assets. A pipeline established within the game engine streamlines the creation process and enables artists to develop projects simultaneously across the diverse platforms while using the same tools for the content creation as well as the assets. From storyboarding to procedurally generating characters and environments, to setting up virtual cameras for shot layout and more, the entire workflow can be accomplished within Unreal. And because content is generated in real time, the artists and animators no longer have to deal with a time-consuming rendering process.
In addition to utilizing the full complement of tools within Unreal, the team at Telescope is also devising a process for simulating water for this ocean-based story.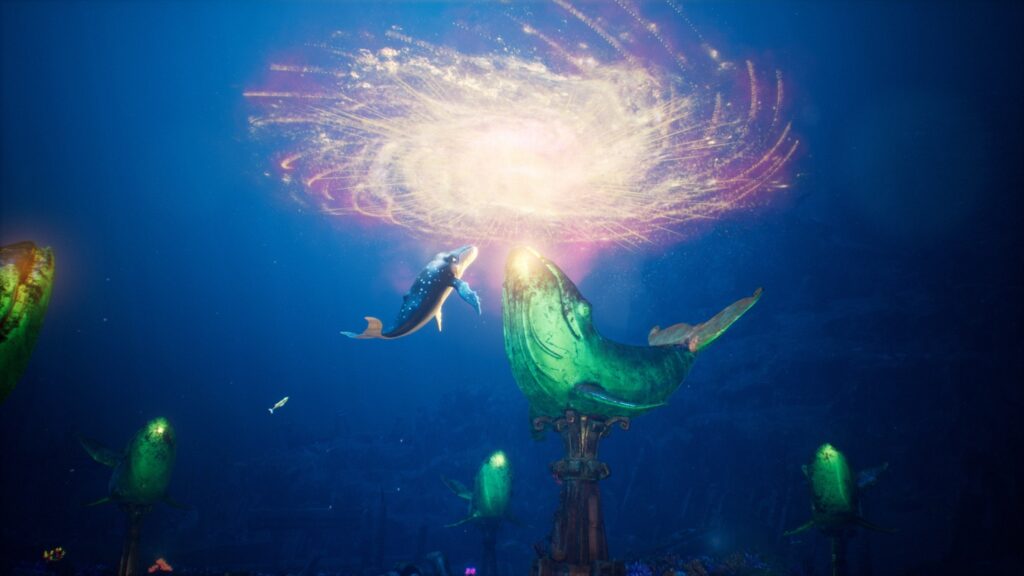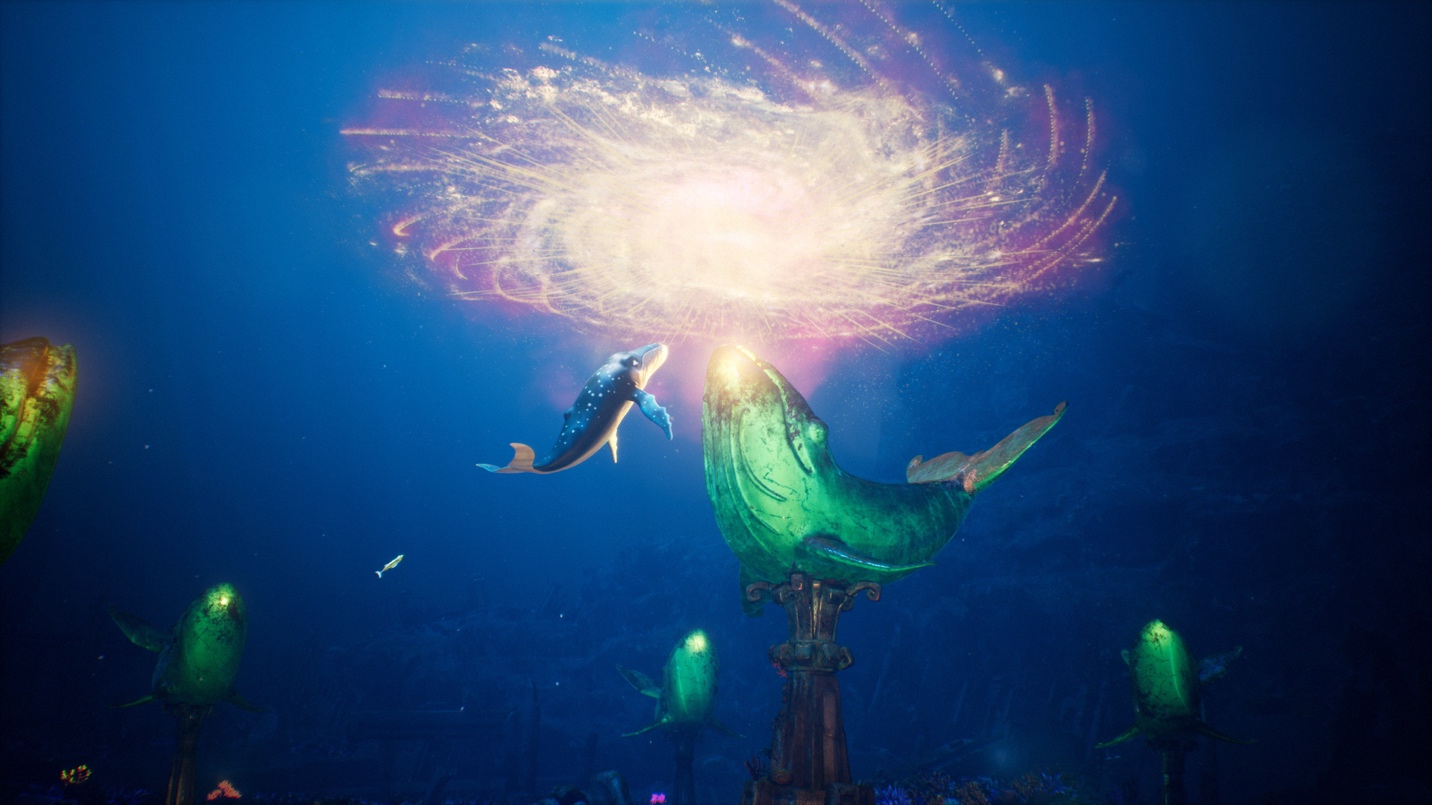 "Our plans for The Last Whale Singer required us to look at how we create content in a different way, which meant we needed to develop a new pipeline from scratch," said Reza Memari, Telescope's co-founder and co-CEO, as well as the film's writer and director. "The clip is proof that our plan is working, and it is the first of many reveals."
Memari is joined by co-founder and co-CEO Maite Woköck. Telescope Animation has two facilities: an animation studio in Hamburg and a game/AR/VR studio in the Berlin-Brandenburg region.
As Woköck points out, they knew they were creating something new when they founded Telescope Animation—not just in terms of content, but in the way they would approach the entire content creation process.
In addition to the Whale Singer, Telescope has two other original IPs in development.