Other new features in ZBrush 4R3 include vector displacement maps and a 3D noise feature.
Pixologic is now shipping an update to ZBrush, the popular 3D digital sculpting and painting program.  New features center on the ability to create, manipulate and export detailed geometry for fur, fiber, and hair.
FiberMesh allows the real-time creation of exportable hair, fur, and fiber, as well as realistic detail on plants. The user masks an area to define where the fibers will grow, and then applies the various FiberMesh features to define a look.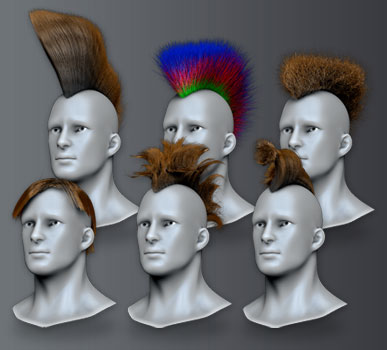 FiberMesh includes a variety of export guides, for moving models with fiber into other programs. Supported formats include .ma (ASCII), .lwo, .lxo, .obj, and .fmg.
MicroMesh makes it possible to substitute a FiberMesh, or any other set of polygons, with any other 3D mesh at rendering time. This makes it possible for effects such as "growing" complex plants at rendering time, avoiding poly count limitations and generating previously impossible levels of detail.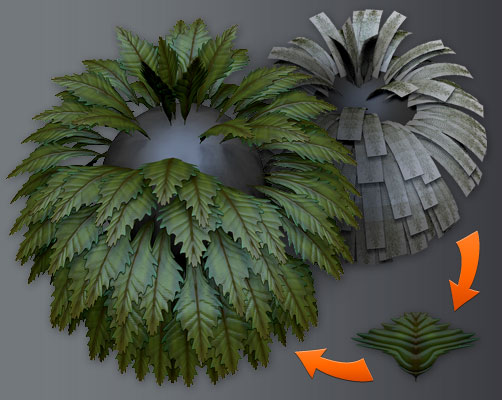 Vector displacement maps provide the ability to displace the surface in any direction, including undercuts, and export sculpted details to other products.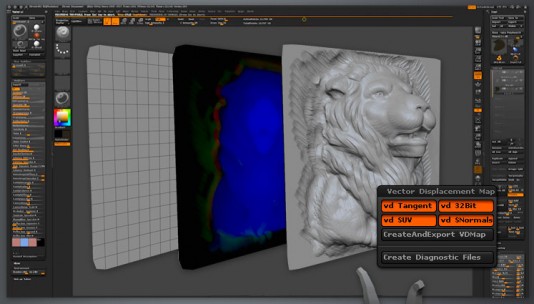 NoiseMaker is a plugin for creating 3D "noise" (background detail) with a variety of parametric generators. Extend surface details with camouflage, scales, hex tiles and other patterns, or use NoiseMaker to affect sculptural changes along with Mask and Alpha tools.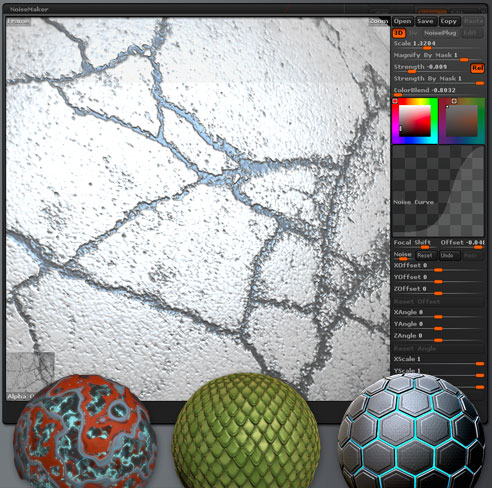 Other new features in ZBrush 4R3 include:
BPR Global Shadow and Ambient Occlusion settings to simplifying shadow management;
New Cavity Mixer used to define different material shaders based on mesh cavities;
Improved small details creation through Alpha and Mask.  Alphas may be placed using TransPose;
Surface Smoothness feature detects mesh curvature for Mask creation;
New global deformation with Transpose Curve deformation and UnClip;
Improved Mask operations with Shrink and Extend;
Topology editing additions: Group Mask and Edgeloop Mask Border;
New JPEG exporter with Crop, Preview and adjustment settings.
ZBrush 4R3 is a free upgrade to existing registered users.