A variety of new tools keep the venerable 3D art tool at the forefront.
Pixologic used Siggraph 2012 in Los Angeles to introduce an interim release of ZBrush version 4. The number of new features in ZBrush 4R4—and the depth of additional control they provide—make this minor update seem more like a major release.
The 3D content creation market is extremely competitive, and each of the successful vendors in the space has carved out a niche to aid in market differentiation. ZBrush has become a specialist in model topology and detail creation. This isn't the best product to create a 3D scene, but it would be on the short list for creating specific characters and other assets to place in the scene.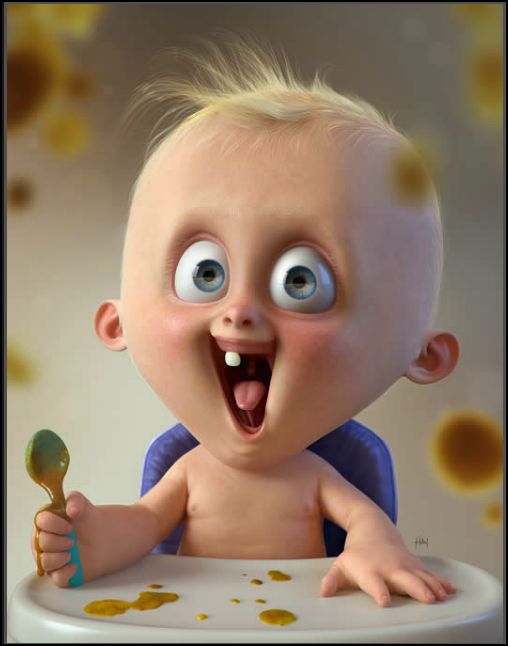 Major features in ZBrush 4R4:
IMM (Insert Multi Mesh): Insert Multi Mesh Brushes combine entire libraries of objects into a single brush. Select from any object within the brush and then insert it into the model. Easily convert any Tool to an Insert brush with a single click. If the Tool has multiple SubTools, an Insert Multi Mesh brush will be created, allowing a user to select from any of its objects at any time.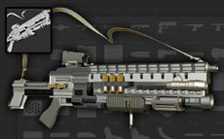 Tri IMM: Tri Part Multi Mesh Brushes advances the Insert Brush features, using PolyGroups to define end cap objects along with a middle segment. When drawing a curve, the end caps will be placed at either end with the middle segment being duplicated along the curve's length. Useful for quickly building chains, zippers and other complex shapes in full 3D.
QRemesher Alpha: QRemesher Alpha aids in reusing model topology in new projects. The tool can automatically or semi-automatically clean up mesh topology using special automasking and other control features including curve guides.
Mesh Fusion: Mesh Fusion swaps part of a model's surface with another piece of topology, automatically bridging the polygons to maintain a seamless mesh. ZBrush merges the new element into the support mesh by bridging the polygons at the insertion boundary.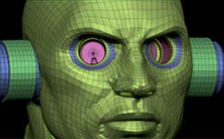 Grid system improvements: Reference images can now be applied to ZBrush grids. Load images for front, side, and top views to create artwork based on references. Different images may even be assigned to opposite sides of each plane, giving the effect of a reference cube surrounding a sculpting project. Additionally, a model or a simple plan with a texture applied on it can be snapshot to the Background image so that if follows camera rotations.
Topology Brush: Topology Brush provides manual control over topology creation with precision. Draw new polygons on the fly, after which a click on the support surface instantly generates the new polygons—with or without thickness. Build form-fitting props complete with thickness or redesign a partial surface, ready to replace part of an existing mesh.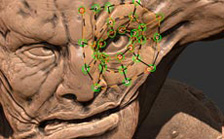 UndoHistory: It is now possible to step through more than 10,000 in Undo. The Undo History is saved as part of the ZBrush Project format, meaning that all steps will be maintained even across multiple sessions. A History slider makes it possible to scrub through the Undo History, playing through steps like a movie, and can be used to create a movie of a sculpting session.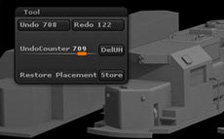 TransPose Enhancements: TransPose Enhancements provide a world axis selector to switch to any working plane orientation with a single click, or snap the Action Line to the surface normal anywhere on the model. There are also new Inflate and Flatten functions which are useful for hard surface sculpting.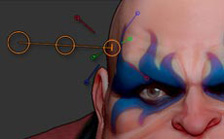 DynaMesh Enhancements: DynaMesh Enhancements provide increased resolution (up to 2048) and the capability to combine SubTools using DynaMesh, to the point of defining specific SubTools as negative volumes.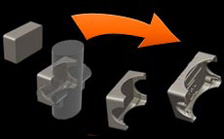 ZBrush 4R4 is a free-of-charge update for all registered ZBrush users.